10 Shoe Brands People With Rheumatoid Arthritis Swear By
---
Rheumatoid arthritis can turn everyday tasks into exhausting battles. The right pair of shoes is crucial — but can be surprisingly hard to find.
Rheumatoid arthritis is an autoimmune disorder in which the body's immune system mistakenly attacks the lining of the joints. This causes inflammation and pain in the hands, knees and/or ankles, as well as inflammation in other body parts like the eyes, heart, mouth and blood vessels.
It's common for RA to have a particularly painful effect on the feet. Jennifer Gerres, a podiatrist in Washington, D.C., told The Mighty RA can lead to the loss of the plantar fat pad (the fatty cushion of the foot) causing painful calluses on the balls of the feet. Bunions, which are bony bumps that form at the base of the big toe, and hammertoes, in which a toe bends abnormally in the middle, may also develop. These can rub against shoes and become irritated.
As a result, it is critical for people with RA to find shoes that don't exacerbate these symptoms and cause more pain. Gerres said if you have a loss of the plantar fat pad, your shoes should act as shock absorbers. If you have bunions or hammertoes, she recommended making sure your shoes are wide enough and deep enough in the toes so there are no areas that experience pressure or rubbing.
Many people with RA wear orthotics, which are shoe inserts designed to give your foot more support. When buying new shoes, Gerres said it's important to make sure your orthotics fit well in the shoes — your feet shouldn't slip out of the shoes, and the combination of orthotics and shoes together shouldn't be uncomfortable.
Don't wear any shoes that lead to an increase in foot cramping or fatigue, Gerres cautioned.
"The shoe should be comfortable upon first wear. There should be no areas of rubbing or pressure, as this can lead to calluses or skin breakdown (and possible infection)," Gerres said.
As anyone who has ever bought shoes knows, not all shoes provide the type of support and comfort that RA requires. You may not fully realize how uncomfortable your new shoes are until you've taken them home and worn them a few times. It can be helpful to know of some comfortable brands to seek out first when shoe shopping. One Mighty member reached out to the community to find out some of their recommendations:
We wanted to find out even more great shoe recommendations, so we asked our Mighty RA community on Facebook to share their top brands. Discover their answers below. Gerres also said in addition to the brands listed below, she'd also suggest Vionic, Abeo, Spenco, New Balance and Altra. Share your favorite shoe brands in the comments below!
Here's what our community recommended:
1. Hoka One One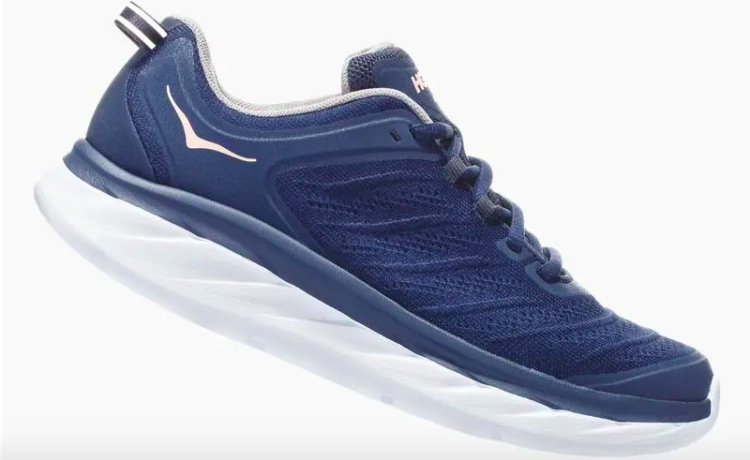 "I'm on my second pair of Hoka One One tennis shoes. My Superfeet orthotic insoles fit well inside. I love how wide the footbed is and how flat the sole is." — Jamie C.
Buy the Hoka One One Akasa shoes featured above for $140 from Hoka One One.
2. Skechers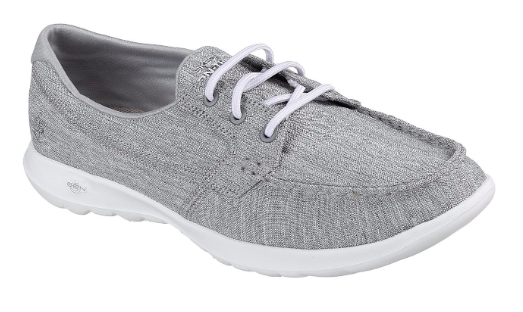 "My mom bought me a pair of Skechers memory foam sole tennis shoes. They are slip ons, so I don't have to bend over to get them on, nor do I have to try to tie laces when my fingers are swollen. I've used them through both hip replacements and I absolutely love them!" — Katherine H.
"I've tried several different brands but Skechers are my favorite!" — Tina M.
Buy the Skechers GoWalk Lite shoes featured above for $70 from Skechers.
3. Asics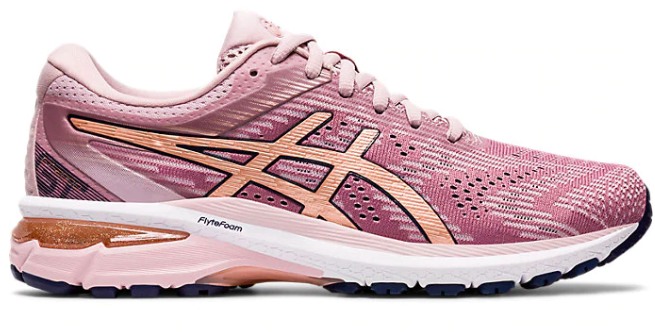 "I work in an animal hospital, so I'm on my feet all day. I wear Asics, with a pair of good rigid insoles. I have RA and plantar fasciitis." — Heather S.
"My doctor swears by ASICS and Brooks." — Claire S.
Buy the Asics GT-2000 8 shoes featured above for $120 from Asics.
4. Merrell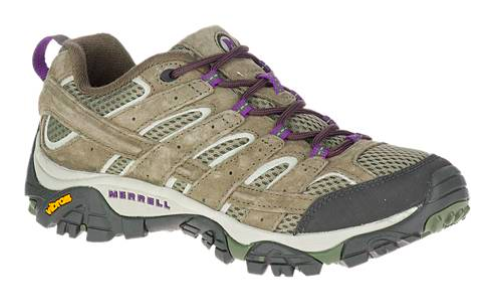 "Merrell! I have the Merrell Moab 2, and have taken the insoles out to wear in my Converse when I don't wear the Merrell shoe. It's quite perfect for my flat arches." — Kelsey M.
Buy the Merrell Moab 2 shoes featured above for $100 from Merrell.
5. Nike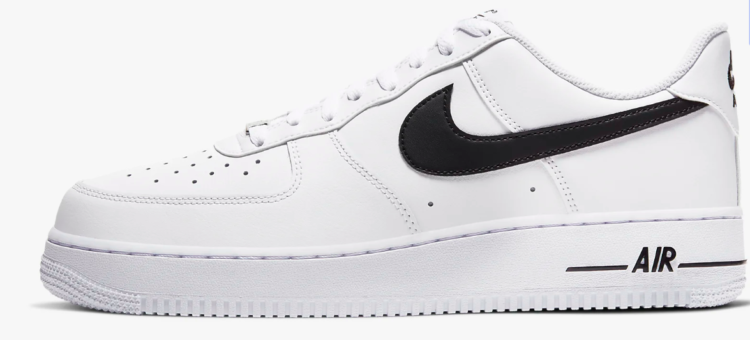 "I wear Nike Air Force 1's and my orthotics fit in them perfectly. I found that the sole is very cushioned and has molded to my feet. I have them laced up to the second hole and tied to be slipped on." — Lizz M.
Buy the Nike Air Force 1 '07 shoes featured above for $90 from Nike.
6. Drew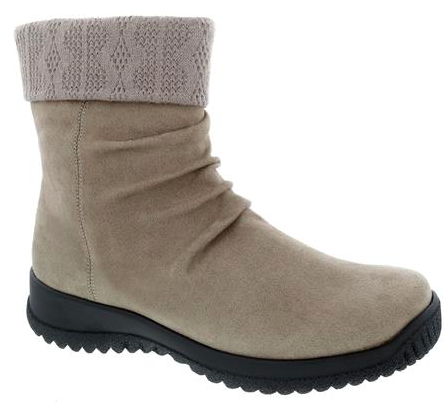 "Drew has extra-wide with layered cushioned insoles that can be removed for orthotics. I have their sneakers, dress clogs, and walking shoes." — Melissa R.
Buy the Drew Kalm boots featured above for $194 from Drew.
7. Columbia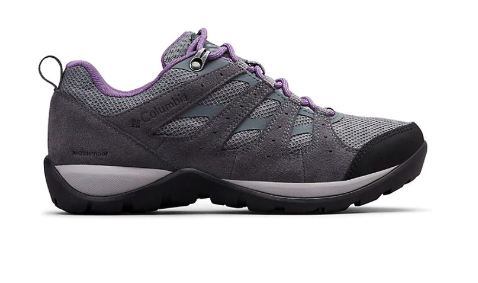 "Columbia hiking shoe Redmond V2 for women. I wasn't planning on getting shoes when we went to the employee store where they had a sale. They were a relief for me right when I tried them on. They are shock-absorbing on any surface and they are waterproof. One always needs to try, of course. There is never a one fits all, but it's good to get ideas." — Anja D.
Buy the Columbia Redmond V2 shoes featured above for $90 from Columbia.
8. Crocs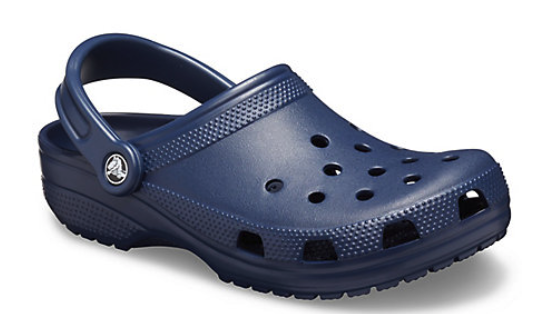 "I have a pair of Nike Airs that help with daily tasks but I swear by Crocs. Only other shoes I'll wear. My feet mold nicely to them and if my feet swell they still fit comfortably." — Corinne T.
Buy the Crocs Classic Clog shoes featured above for $44.99 from Crocs.
9. Birkenstock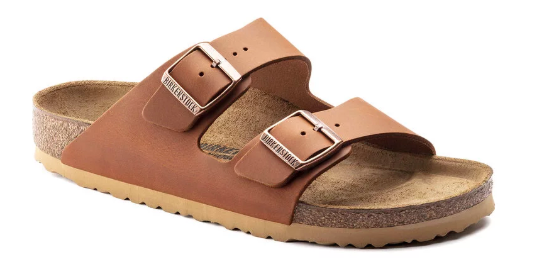 "I have to wear Birkenstocks and have their orthotic. Unable to walk without them." — Marianne A.
"I swear by my Birkenstock (original footbed)—the arch support takes the pressure off the nodules in my feet." — Maggie R.
Buy the Birkenstock Arizona shoes featured above for $140 from Birkenstock.
10. Dansko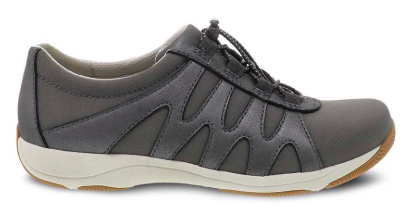 "My Dansko tennis shoes are my work shoes when I'm on my feet for long periods of time." — Maggie R.
Buy the Dansko Harlie Charcoal Metallic Suede shoes featured above for $115 from Dansko.
For more insight on living with rheumatoid arthritis, check out these stories from our Mighty community: