Going to Spin Class When Your Illness Means You Can't 'Keep Up'
---
It's a strange feeling how you can be in a room full of people yet feel so alone. Bikes in rows, the sounds of synchronized pedaling, lights from the monitor illuminating faces and heart-jarring, club music pumping. There was a time once where this would have been encouraging and exciting to me. But now I feel silly.
My coordination has left me, the ability to stand up and pedal at a rate remotely close to what is demonstrated… impossible. My knee swells, my elbow dislocates during two pushups off the handlebars. The instructor, with all her adorable energy and bouncy hair, reminds us we are all going through something but here we are all together, and I think she couldn't be more wrong because she's encouraging more when I know I must retreat and do less before my pieces fall all over the floor and my husband will have to dismount his bike and put me back together while explaining I'll be fine and everyone should just go on with their frenetic dance move (*takes a big breath*).
I get home feeling failed when they send my stats and ranking in the class via email while I'm icing my knees. The balance of those with rheumatoid arthritis (RA), connective tissue disorders and inflammatory diseases to maintain exercise and not isolate themselves can be a difficult one. You may have to ignore the instructor pushing you past your limits and try to remind yourself that showing up is your role — that you know instinctively when you're about to lose your breath or your focus or a leg.
I saw a note hanging in my local coffee shop. It said, "You are loved and adored." It is a  great reminder that when you feel alone, someone is thinking about you.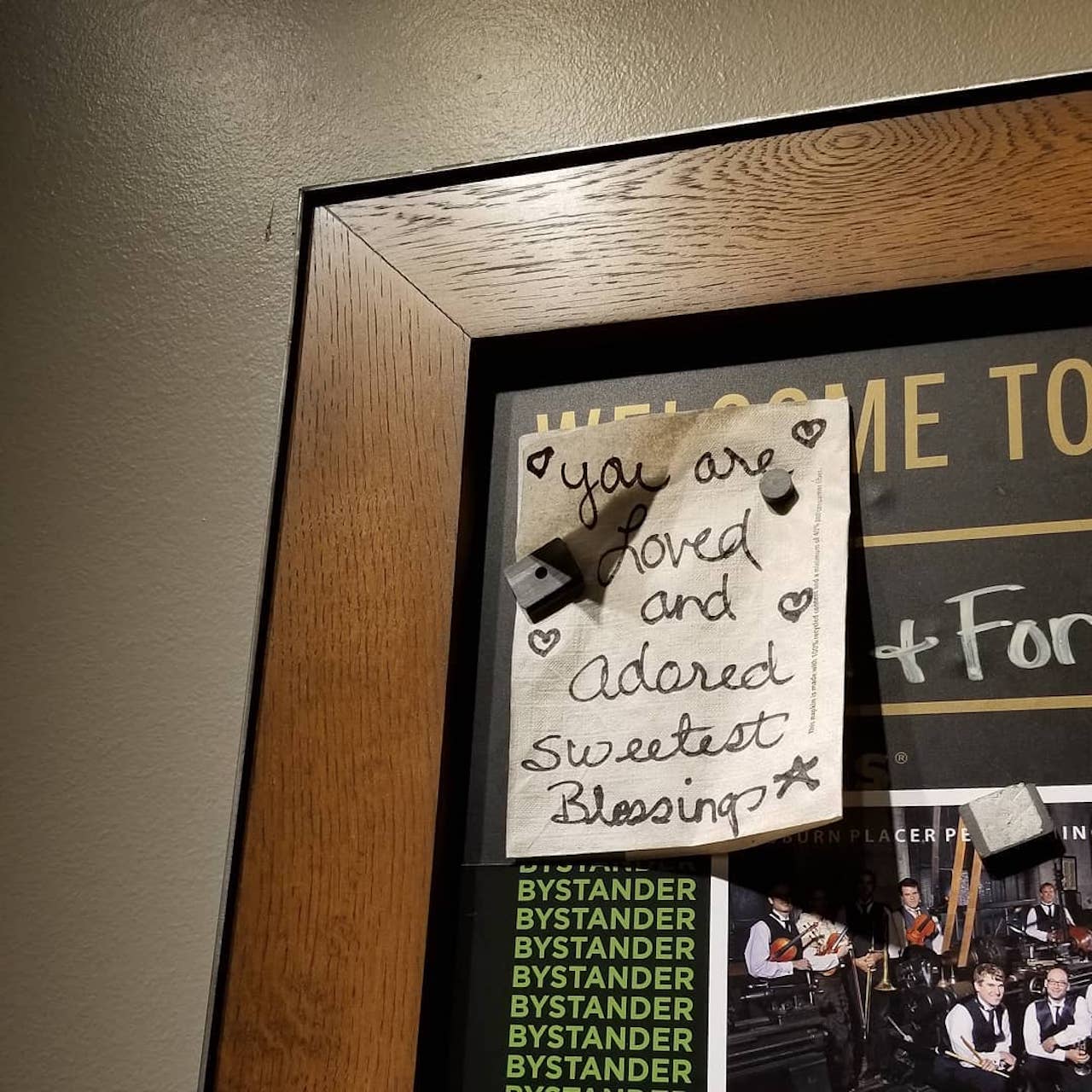 I carry this thought with me as I return to my spin class because I need to exercise. I need the camaraderie. I need to maintain some semblance of normalcy. I don't think the cute bouncy-haired instructor understands dislocations, but I believe she wants what's best for the whole of the class and she's fun to watch as she bangs her head like the bohemian rhapsody scene from "Wayne's World." Now… has anyone seen my ankle?
Originally published: March 29, 2018