When I Feel Sad as Milestones Pass for My Daughter With a Terminal Illness
---
Ah, spring break. In the chill of February, we know it is just around the corner. The thought of a week-long break from school and the possibility of warmer weather help to get us through those cold winter months. We just can't wait to spend a week with our children outside of the daily routine of school. Sleeping in, staying up late, no schedule to keep, vacation trips… Well, spring break has come and gone. Now we are faced with Field Day, Awards Day and the much anticipated end of grade testing. But wait — there is something even more exciting on the horizon. We have started our countdown to that glorious day in June, the last day of school! Does any of this sound familiar to my fellow moms and dads out there?
Do you look forward to the end of the school year and feel excitement for your child moving on to the next grade? To be honest, that is not how I feel at all. I dread the thought of the school year ending. I do not count down the days to summer break. I wish the days would just slow down and stop in their tracks. Having a child with a terminal illness and knowing their days are numbered can make you wish time would stand still.
Deep down inside of my soul, I do not want my daughter Abby to move on to the next grade. I do not want her to pass milestones that are symbols of growing up. I want her to stay young forever. Each milestone, new age and grade advancement reminds me that she is nearing disease progression. The end of the school year and start of summer break signify the end of one phase of life and the beginning of the next phase. It reminds me that an entire year of life has passed by. I admittedly have these same thoughts at Abby's birthday and at the turn of the new year. This year is especially difficult because Abby will end elementary school and start middle school. That is a whole different milestone and post to write about. I secretly feel sad when her feet grow into a new shoe size or when her clothing size goes up. I feel sad when she says something that a teenager would say, like the recent statement, "I get it, Mom" when I am talking to her. My mama heart hurts because she already wants her privacy and is asking for a cell phone, sure signs of being a pre-teen.
Sanfilippo syndrome fills my thoughts with a sorrow that I have to try and redirect to the positive end of the spectrum. I feel like it plays tricks with my head and is a constant balancing act. The sadness can be overwhelming and then suddenly the feelings of joy start to creep in. Thankfully, after feeling the dread of summer break and the sadness of Abby moving on to the next grade, my feelings of gratitude come full circle. I am able to realize our many blessings. I do cherish each and every day with my sweet girl. I am excited about Field Day and the opportunity to cheer her on. I do not stress about end of grade testing. She may not win an award at Awards Day, but she is always a winner to me. Abby is fighting the most honorable and brave fight: the fight for her life.
I will make sure that Abby enjoys her summer break and we will make lots of memories. We will stay up late, sleep in, go to the beach, play mini golf and eat ice cream. We will live in the moment and enjoy life to the fullest. As I do every day, I will continue to pray for many more days together. I will pray for more birthdays, more holidays and more new years. I will pray for more end of school years, more summer breaks and more milestones to celebrate with her.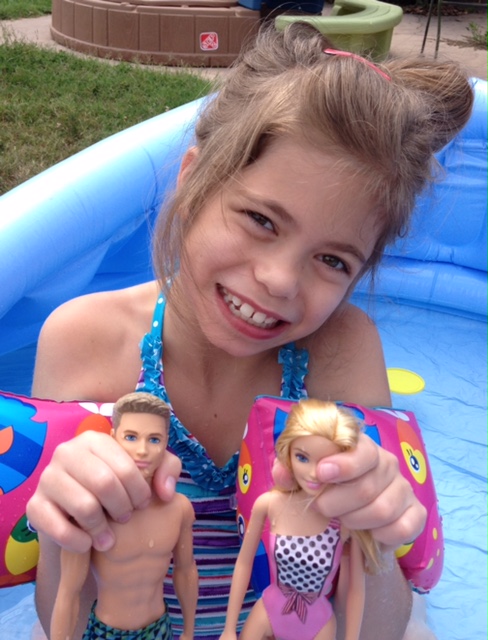 Follow this journey on Strengthening the Soul.
Originally published: April 28, 2016