Losing My Daughter to Shwachman-Diamond Syndrome
---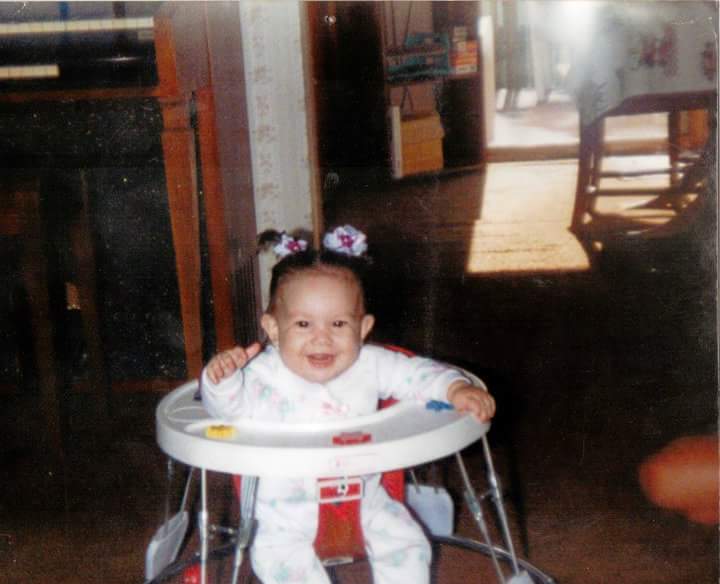 My daughter Cami was born November 11, 1991. She was a happy, healthy baby. She was 7 pounds and 11 ounces, and 19 inches long.
She was my entire world.
A month into her life, she started battling chronic ear infections. She was almost 6 months when the doctor put tubes in her ears. After that, she seldom had an ear infection. Life was good. In kindergarten she was already at the top of class for reading, as she could read on her own and was at a first grade reading level. She was a pretty healthy little girl. I met my husband in 1995 and he and Cami hit it off. We married December of 1996 and shortly after he adopted my Cami.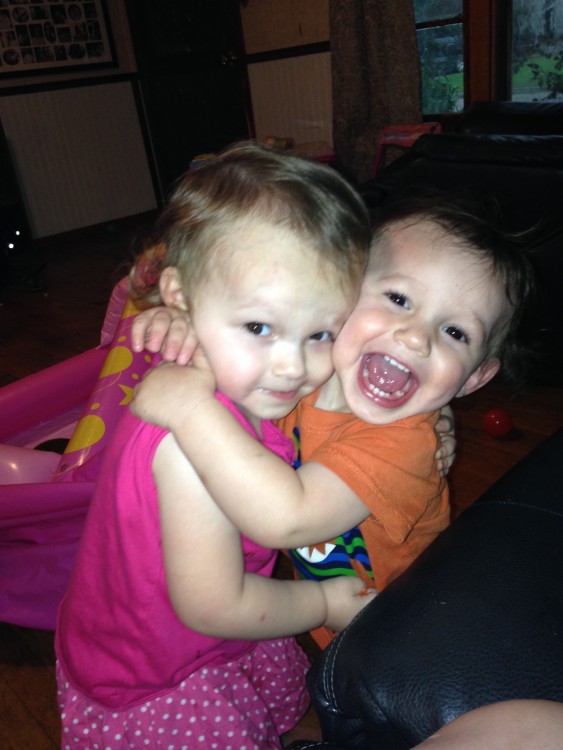 At the age of 10, Cami came down with strep throat. This would begin a fight for her life. Upon admission to Cooks Children's Hospital, we were told she is neutropenic, or having a low white cell count. It was so low that Cami didn't have enough white cells to fight the strep infection. She was in the PICU for a week on several antibiotics and numerous medications. After a week she was moved to the regular room on the heart floor for another week. She recovered nicely and after the second week, she came home. Being neutropenic, she was followed in the oncology/hematology clinic at first. Starting out as bi-weekly visits for labs, these eventually were reduced to every three months. Her labs remained low, but not too worrisome. This was also the beginning of numerous bone marrow biopsies to find a cause for neutropenia. The slightest cold or infection could land her back in the hospital. As time went on, her appointments would become farther apart.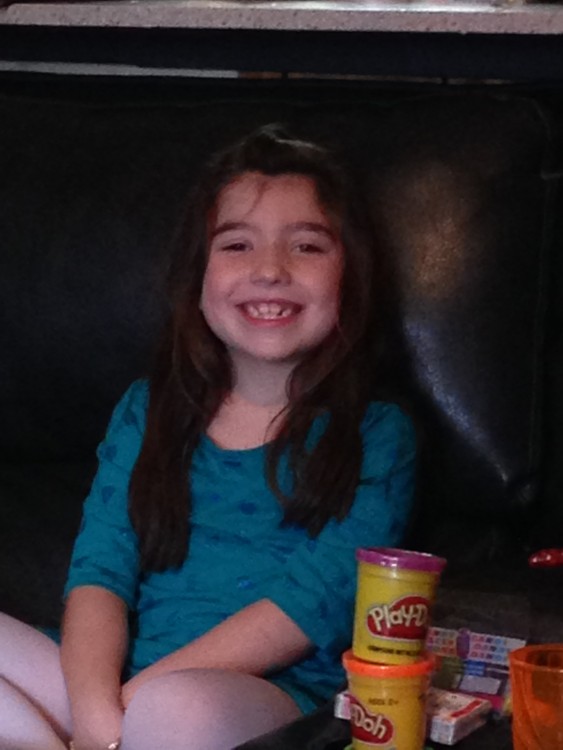 At the age of 16, she became pregnant with my granddaughter Emma. Cami had a prefect pregnancy until the last few weeks. She had preeclampsia and had to have an emergency C-section as her labs were dropping and her blood pressure was rising. She delivered a perfect little girl. The doctor informed us her pelvis was too small to vaginally deliver a baby. Little did we know this was an indication of things to come. Twelve hours after her discharge home, Cami then went into congestive heart failure. She was in the hospital for about another week, and again recovered well.
A few years went by with another baby born in 2012, my granddaughter Sophie. Thankfully it was a pregnancy without complications. In the following year Cami became pregnant a third time with my grandson Matthew. She had yet another healthy pregnancy. However, as soon as Cami delivered Matthew in January 2014 via C-section, her platelets plummeted to 2000. A normal platelet count is 150,000 or more.
This was the beginning of a fight for her life.
From this point on, Cami had numerous weekly visits to the hematology office for labs. Cami, for some unknown reason had always been a bit anemic, along with being neutropenic and having low platelets. Lacking white blood cells, platelets, and iron in the blood led to pancytopenia, where the bone marrow doesn't make enough these blood cells.
Over the next six months, she endured pain, blood infusions and multiple hospital visit and admissions. The last few weeks in May she had angioedema which put her in the ICU on a ventilator for a week. After she was taken off the ventilator, she continued to decline with increased pain and chest pain. Her doctors included hematology, pulmonary and infectious disease. None of which had an explanation for her condition other than being an autoimmune one. My husband and I decided she would be better taken care of at University of Texas Southwestern Medical Center (UTSW) in Dallas.
On June 6, 2014, she was transferred via ambulance, a very sick 22-year-old.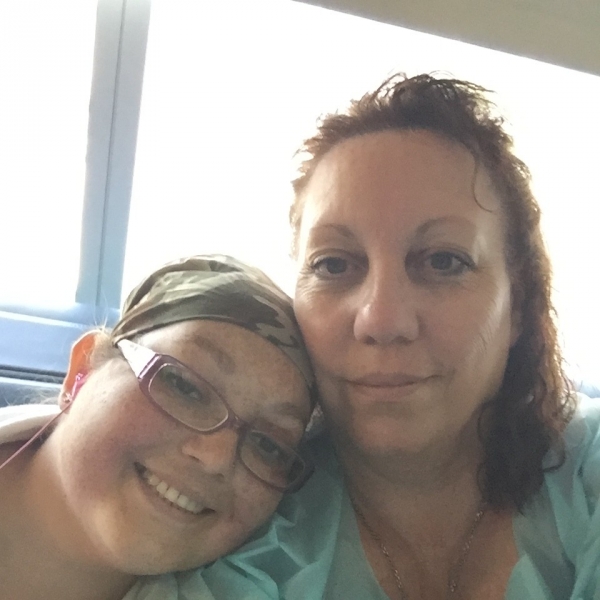 This was a scary move for all of us, not knowing anything about this hospital or the doctors. One nurse in particular, Amy, reached out to me. I had worked with her years before and she let me know she worked at UTSW and became a shining light in my fears. Cami spent two weeks in the ICU. Antibiotics, pain meds, X-rays, CT's, lab draws and respiratory treatments had become a daily routine. Being far from home, this put a strain on my family. I missed work, and I spent very little time at home.
Cami had yet another bone marrow biopsy, but this time it would bring us a diagnosis as to what was causing all of this: myelodysplastic syndrome (MDS).
We finally had a name and a lot of questions.
What is it?
Can it be treated?
Can it be cured?
MDS, bone marrow failure, is treated with medicine and chemo. My daughter was 22, had a fairly healthy life and now has to be treated with chemo. This brought my life to a halt, with much uncertainty and a lot to learn. My husband was my rock and I leaned more and more on my father, God.
Cami was scared and angry. She was afraid of how sick the chemo would make her, and wondering if she would lose all of her hair.
In July 2014, Cami started chemo, and while we know she had MDS, we didn't know what caused it. Chemo treatments continued after hospital discharge at the bone marrow transplant clinic at UTSW. She had amazing doctors on her case. And the search began for a bone marrow donor, as this was the only cure. We all tested, but weren't matches. We held a donor drive at our church. The search went from the US registry to international with no matches.
In late July, she received another diagnosis — a reason for the MDS.
Cami had Shwachman-Diamond syndrome (SDS). SDS is a rare congenital disorder. This explained all the pain and previous illness. There was no cure, not even an opportunity for a  transplant. Cami would continue chemo every month for seven days. She became weak, lost some hair and became angry.
In November 2015, three years later, the chemo stopped working and the doctor stopped the treatment. She adjusted to not having chemo. Her labs began to improve and she felt much better. She seemed happier and healthier, and more energetic than she did in January of 2014.
On May 31, 2016 she was admitted again for breathing problems, which led to being on a ventilator. Cami was in respiratory failure. She won the fight on June 9, 2016 when Jesus called her home.
Shwachman-Diamond syndrome is a devastating syndrome affecting many small children and babies. We need to find a cure. Please visit the Shwachman-Diamond Foundation site for more information on how you can help.