People With Spina Bifida Bare Their Backs and Stories
---
Three people occupied the Abbozzo Gallery in Toronto that day in April.
Photographer Steve Kean, presenting his exhibition, "Front to Back" — a collection of people with spina bifida photographed from the front in color and from the back in black and white, nude; a man named Jimmy, one of the series' participants; and Jimmy's mother, an Italian woman who speaks little English and was viewing the portraits of her son for the first time.
"Language wasn't needed," Kean, 47, told The Mighty in an email.
He watched as Jimmy' mother gently kissed the tips of her fingers and placed them on the glass over her son's back.
"Seeing that image transported her back to when [James] was an infant and in the hospital," Kean said. It's a moment he'll never forget.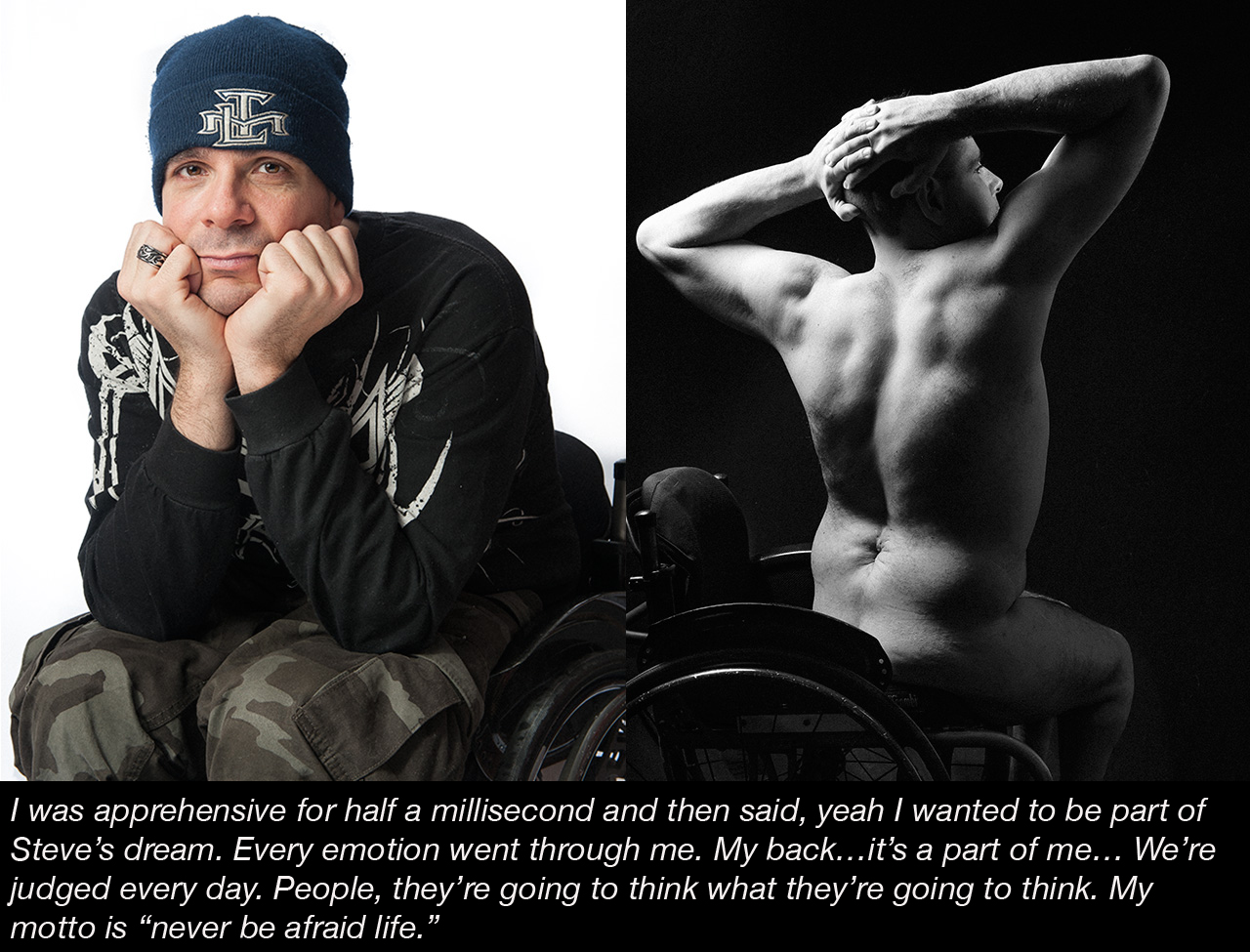 Kean, who also has spina bifida, a disabling birth defect that literally means "split spine," thought up "Front to Back" in 2013, about two years before he began photographing his eight subjects. He found individuals, starting with friends and acquaintances, through the Spina Bifida and Hydrocephalus Association of Ontario (SB&H), with which he's worked for almost 20 years.
The series, featured as part of the Tangled Arts Festival exhibition "Strange Beauty" last April, isn't meant to explain the ins and outs of spina bifida. Its purpose is to explore the "beauty, passion, strength and humanity of people with disabilities," Kean says.
"I do this work to talk about ideas of beauty and how we inhabit our bodies," Kean told The Mighty.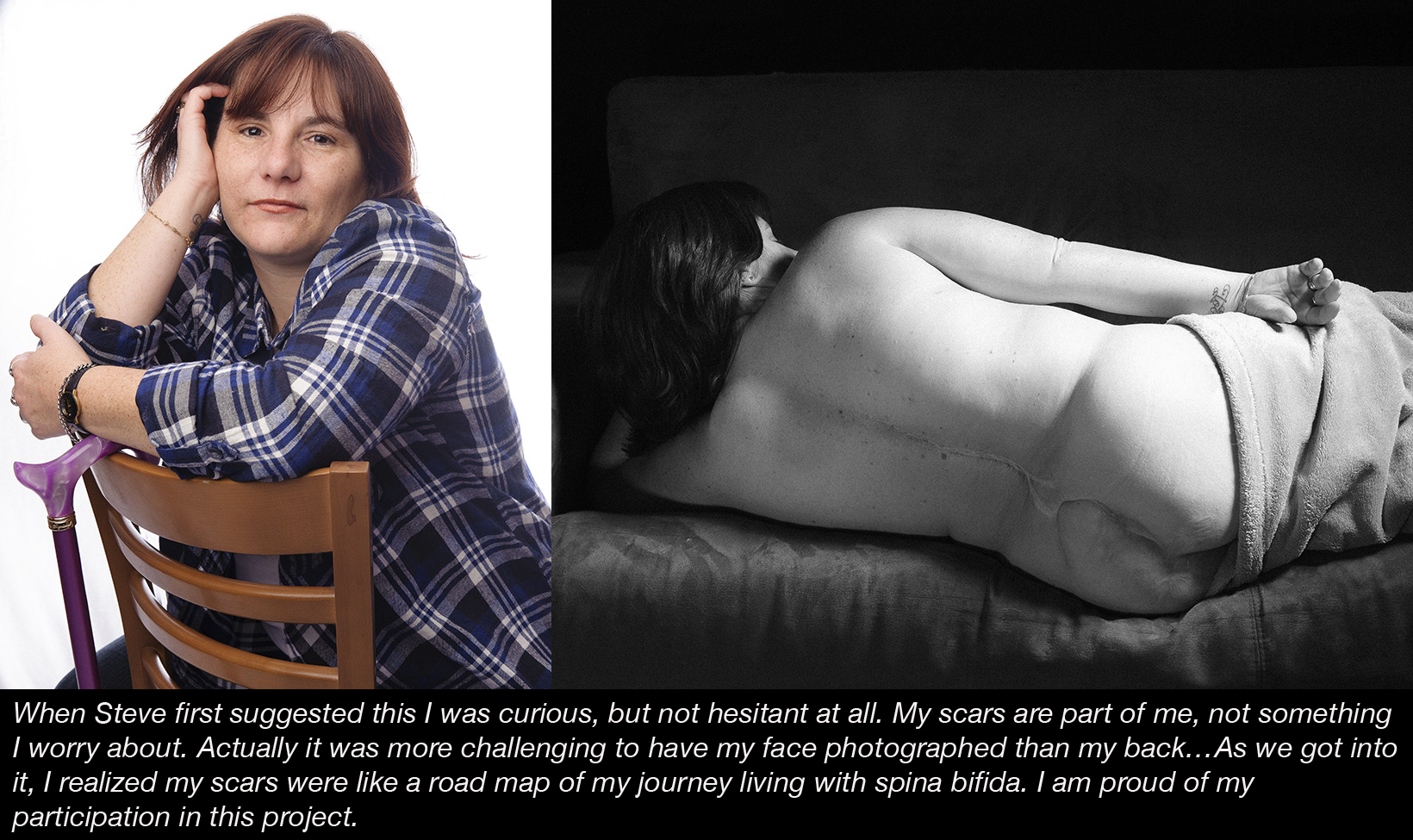 At the same time, Kean hopes his photos prompt viewers with disabilities to reflect on their own beauty.
"[I hope] that they see the personal power, strength and self-esteem in the images and they at least come a step closer to finding the power, strength and self-esteem within themselves," Kean said. "But even if they simply can see the images as beautiful, I've accomplished something of value."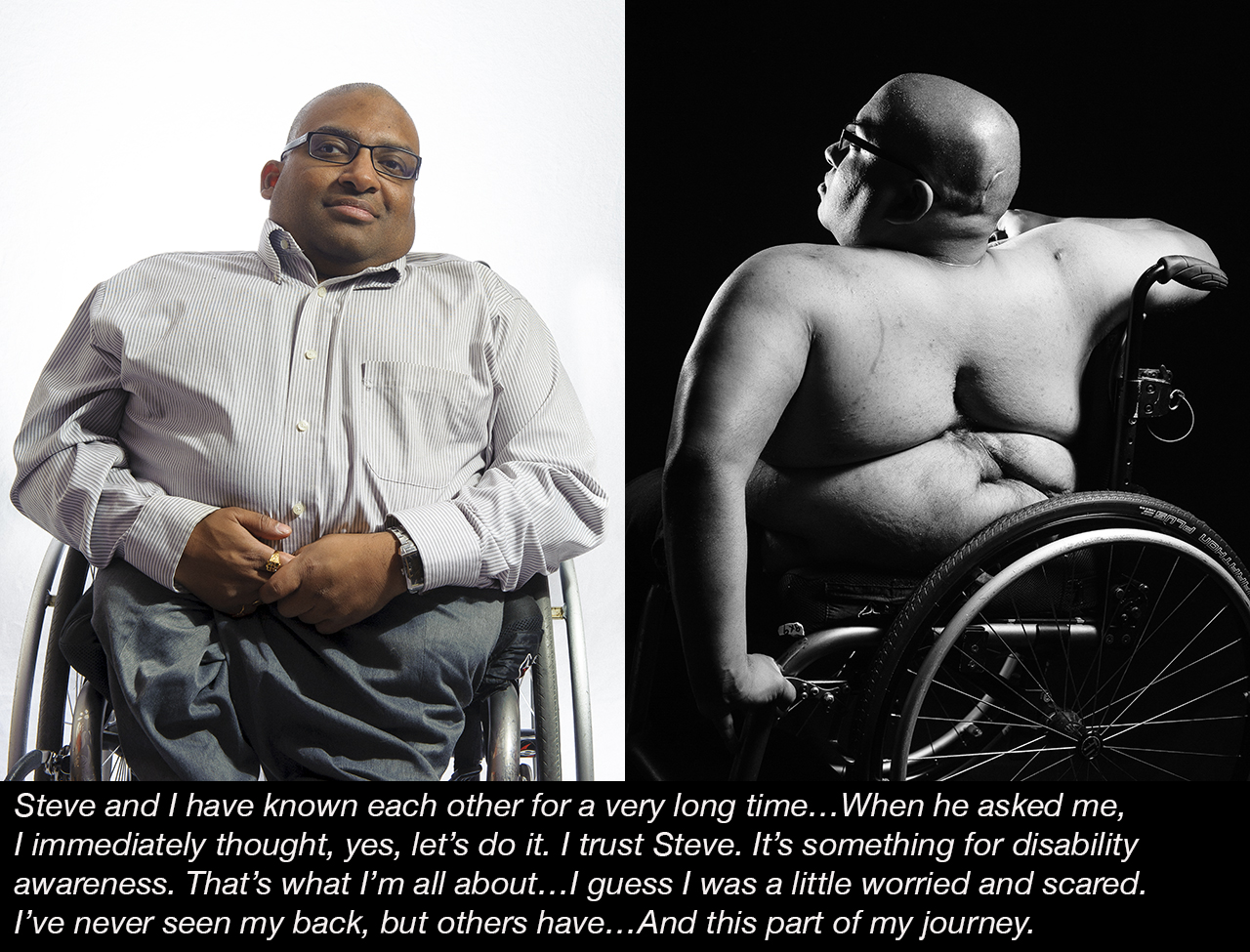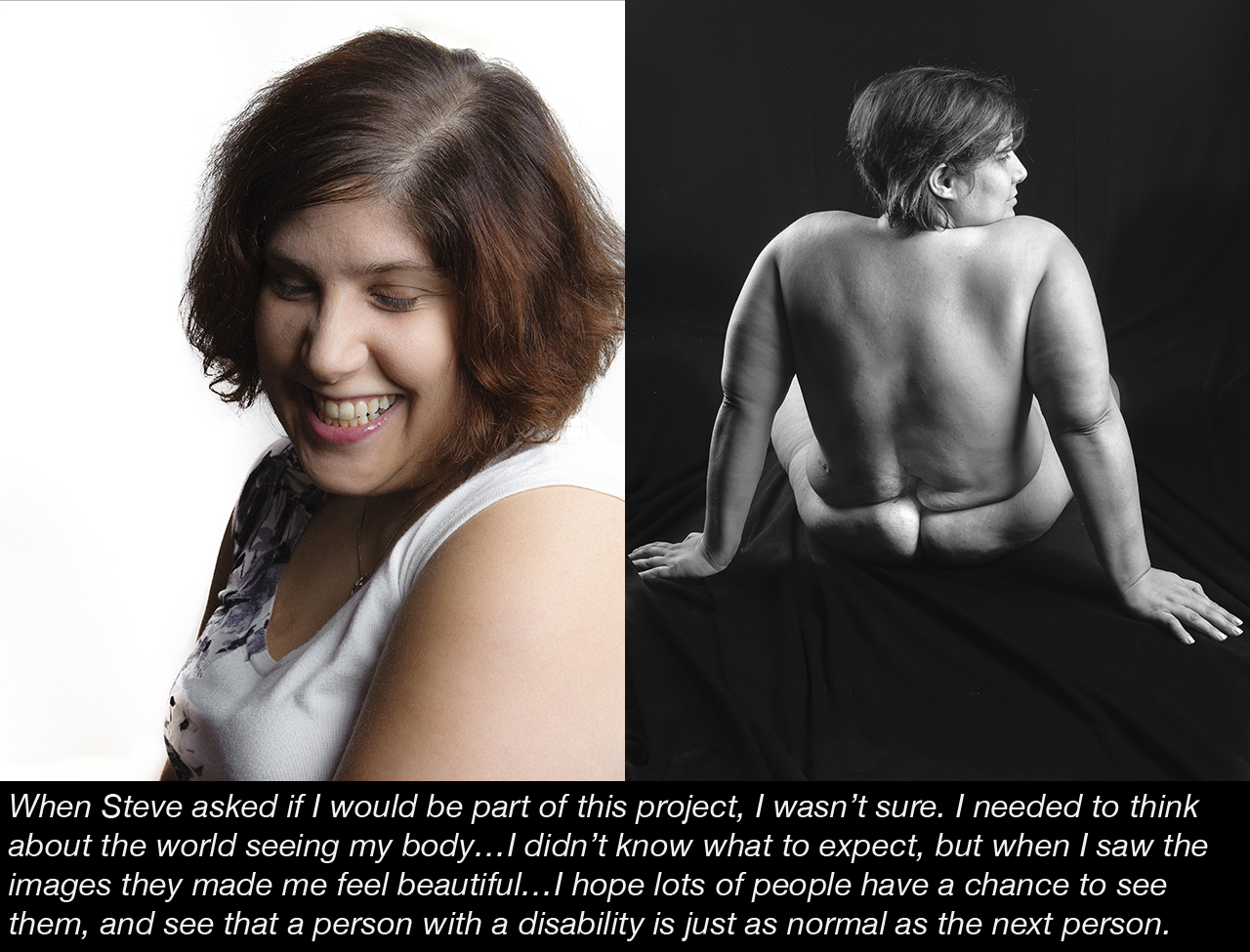 "Front to Back" is an ongoing series, and Kean has received requests from people hoping to be photographed in Canada and the U.S. Visit Kean's website for more of his photography.