Confessions of Parents of Kids With Spina Bifida: This Is Life
---
October is Spina Bifida Awareness Month.
Often, what people know about the condition is a stereotype. Some might wrongly assume life for people with spina bifida and their families is defined by limitations. This is not the case.
Parenting a child with spina bifida might not be easy, because parenting is not easy, and parenting a child with a disability does present extra challenges. But even though there are hard days and hard moments and hard hours, those do not define life. What really matters — what is most important — is love.
There are beautiful and perfect moments. There is the good, there is the joy, there is the pride parents feel for their kids. There is the excitement of even their smallest accomplishments. And always, always the unending love.
If you ever see a child with spina bifida and think you could never do it, yes, yes you could do it. Because of love.
I wish people could see the life children with spina bifida and their families live.
I wish people could see that they take family vacations, play sports and games, celebrate birthdays. I wish people could see the love they live with.
We wanted to give the outside world a glimpse of this, so we teamed up with Redefining Spina Bifida to show the world the kind of love parents of children with spina bifida experience every day.
Amanda Kern, founder and one of three directors of Redefining Spina Bifida, is passionate to share the love they live with through words and images:
When my youngest son was born with spina bifida, I knew very little about the birth defect. All I was told after the diagnosis was what challenges my son might face. I feared my son's life might be defined by the limitations of his disability or that his challenges might impact his quality of life. I was wrong. What defines our life is love.
I hope next time you see a parent of a child with spina bifida, rather than feeling sorry or questioning how hard their life might be, you think about what matters most. I hope you see the love. I hope you think of these beautiful moments shared by our Mighty parents from Redefining Spina Bifida:
"My husband and I chose the middle name Hope because that is what we had for [our daughter]: hope for a bright future, hope for a safe delivery, and hope for an extraordinary life. And that is exactly what she is giving us." — Allasondra D.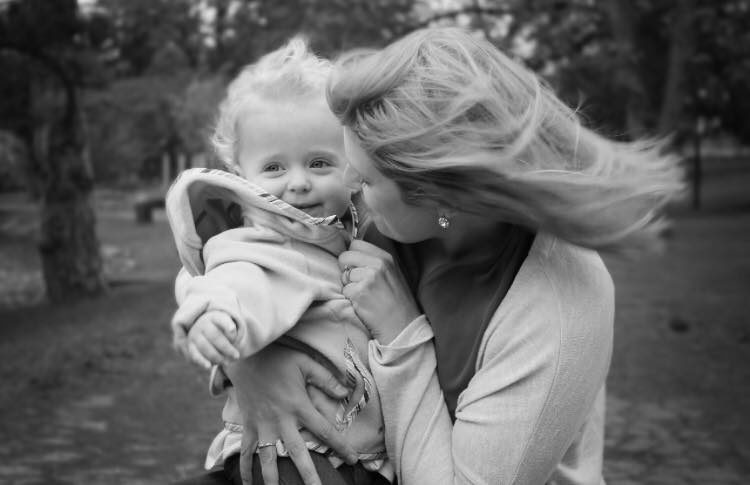 "Our little warrior, Waylon, the day after shunt surgery. He's the strongest and happiest little guy I know! Spina bifida didn't rock our world, we're rocking spina bifida's world!" — Rachel H.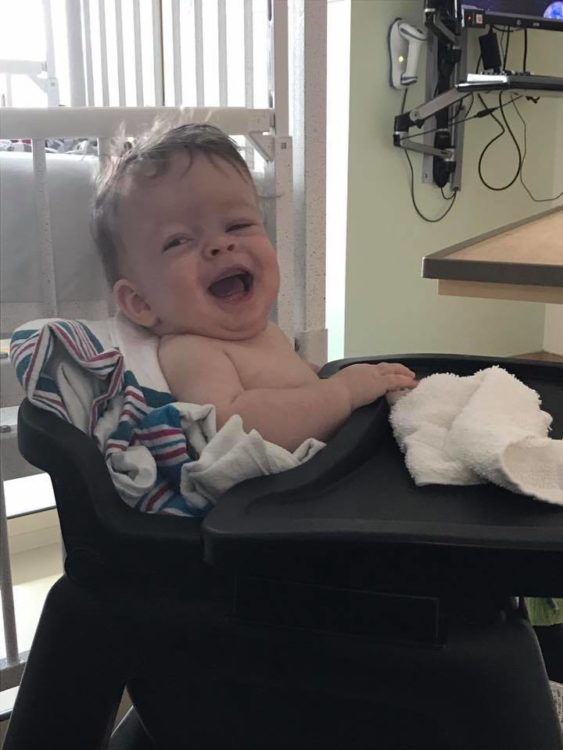 "Our SB warrior is an adrenaline junkie who loves roller coasters!!" — Summer S.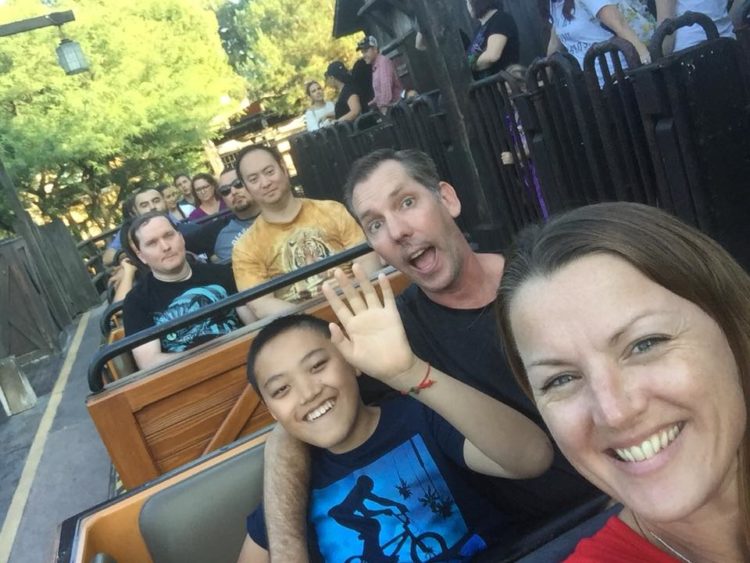 "[Our son] loves his brother, baseball, pizza and snuggling. He can keep a mad beat and loves to dance. Oh, and he happens to have spina bifida, too. We love him!" — Annie F.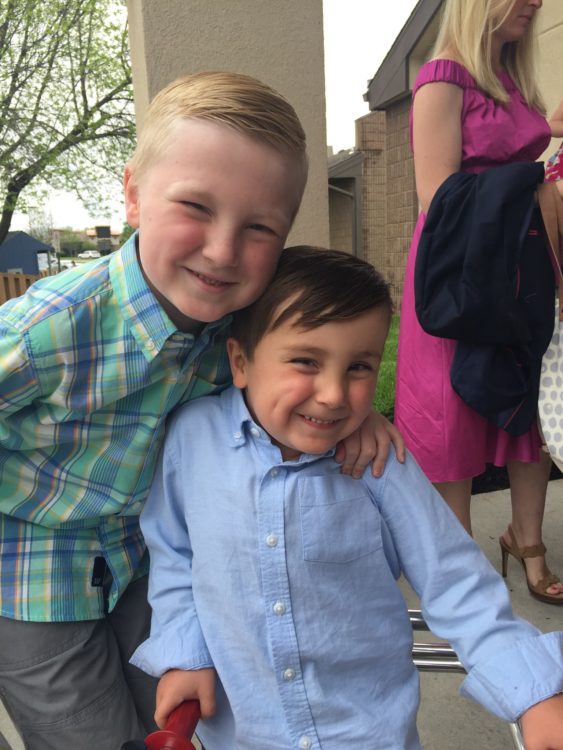 "My SB warrior is always cuddling her brother. They just love each other." — Kristy P.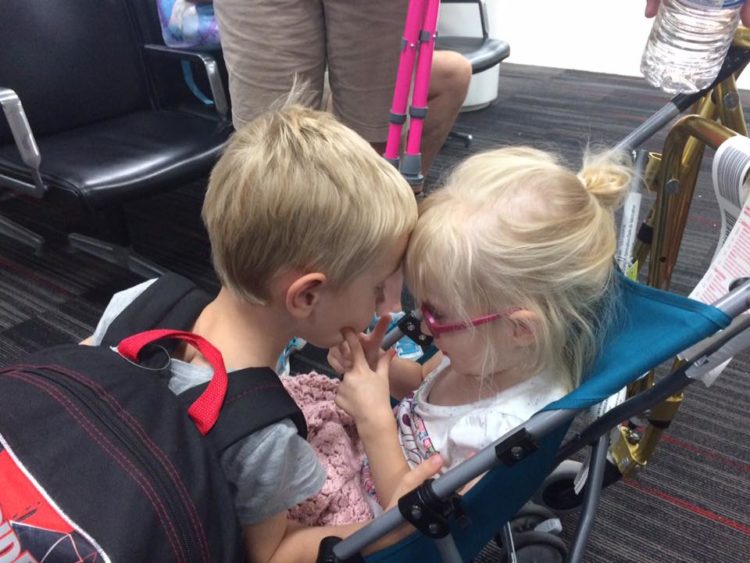 "This is what spina bifida looks like. Spina bifida is a big mountain to tackle, but we do it one step at time, with crutches and leg braces. My [son] lives big and goes hard every day all while smiling and giggling. This life is full of miracle milestones and first experiences that are momentous. We have hard days and sometimes tears, but the next day we get up and try again. I use the term 'we' a lot. Jarrett does not live SB alone. We, his family live it and walk it with him. Ups, downs, highs and lows, we do it together. The buds and thorns come and they go, but the beauty of it all is one to rejoice. This is a photo of [him] age 8. He dreamed one day he would walk to the ocean and he did. This is a picture we cherish because he redefines his abilities every day. Nothing stops this amazing boy." — Kerri K.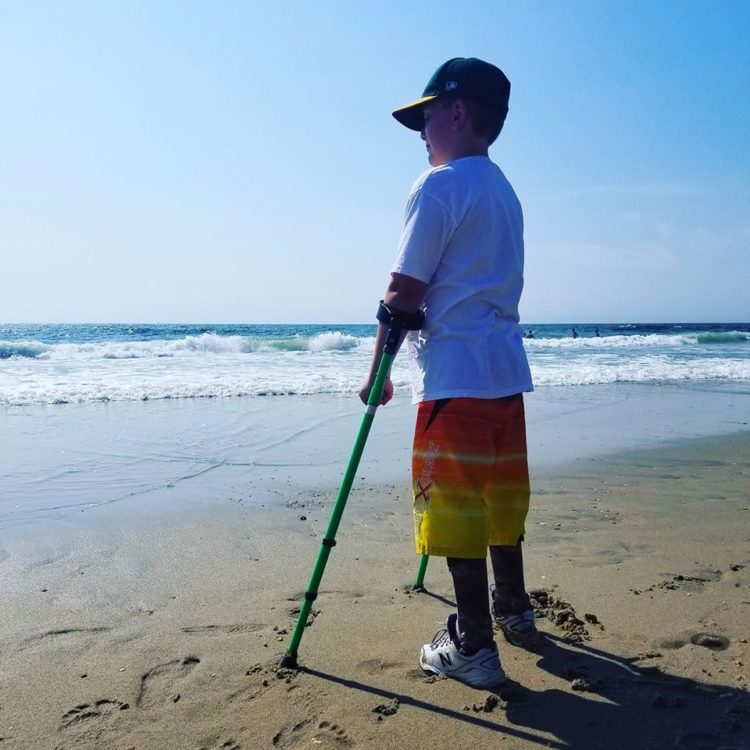 "My amazing little brother who always shows me that no matter what, you can do anything you set your mind to." — Hope K.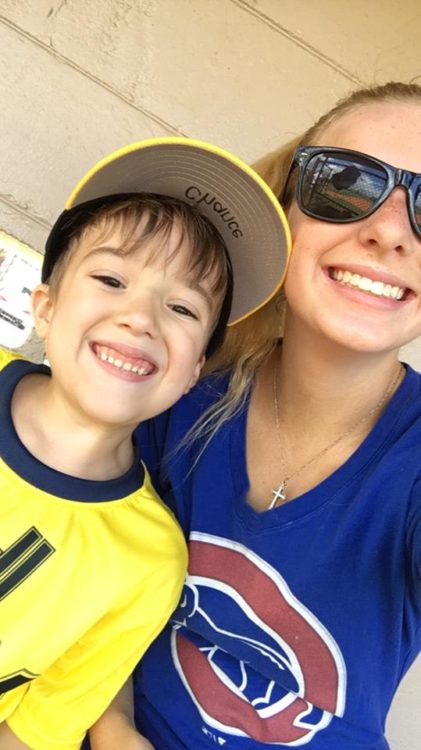 "My handsome son who's 5. Absolutely loves the Twins, future Brian Dozier!" — Stephanie B.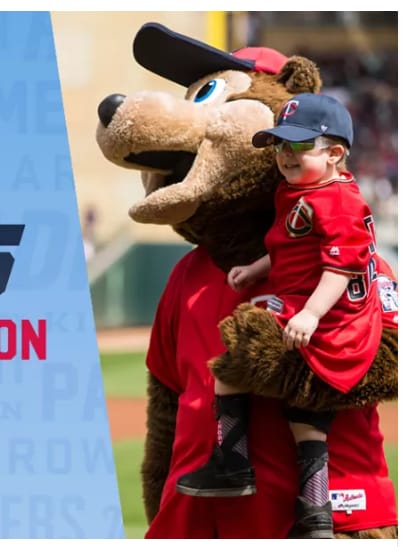 "Everything [my daughter] has overcome shows that she doesn't have a weak bone in her little body. Our little girl is the fiercest little fighter we've ever met. Her personality wins over everyone she meets, and her smile melts even the strongest. She truly is a force to be reckoned with." — Erica C.
"My son is my hero! He has taught me so much about life and I couldn't be more blessed to be on this journey with him!" — Tristan S.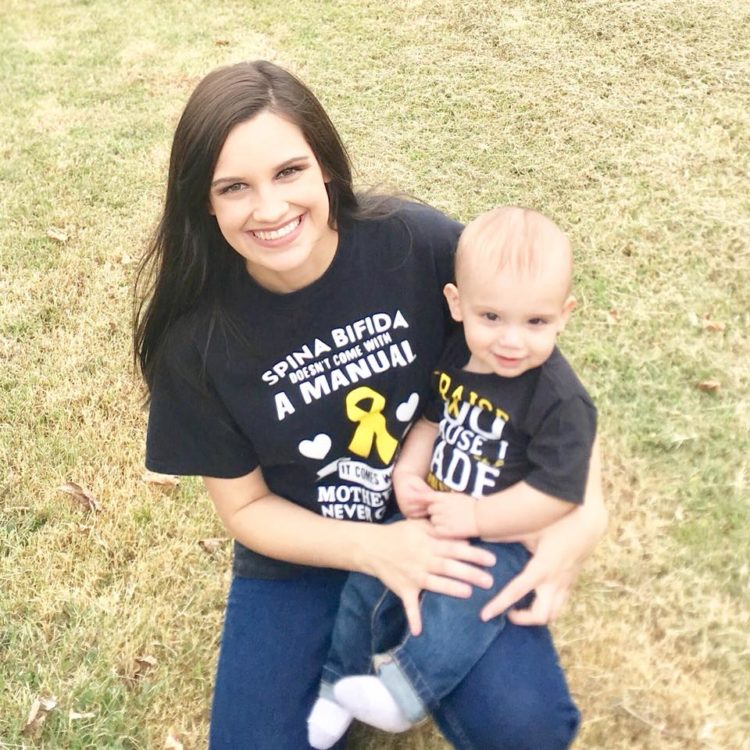 "My hero. My little spina bifida/hydro warrior. She makes her mom, big sister, family and I laugh every day. In 17.5 months this little one has taught me more about life than I have learned in 36 years!" — Matt L.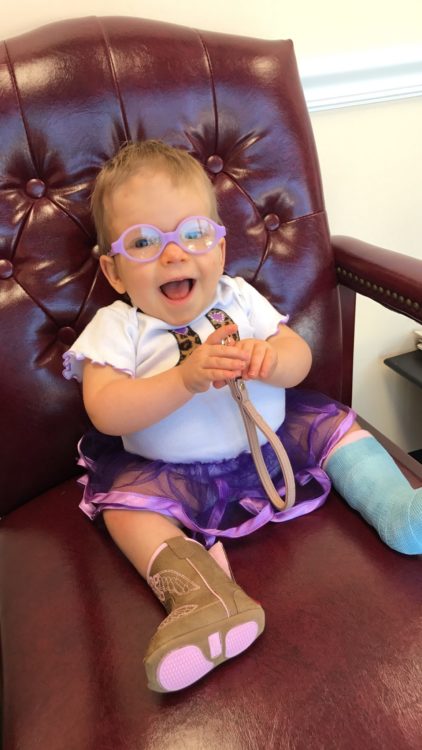 "Here is [my daughter], she loves photography, she wants to be a journalist and has a quirky sense of humor. She is a joy in our lives every day!" — Meredith V.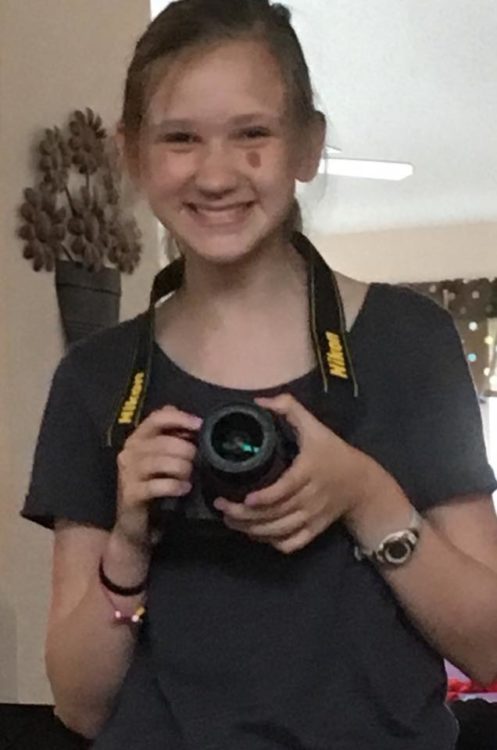 "As [my son's] mama, I'm his biggest fan. It's been a joy to see how much his younger siblings look up to him and love him, too." — Colleen P.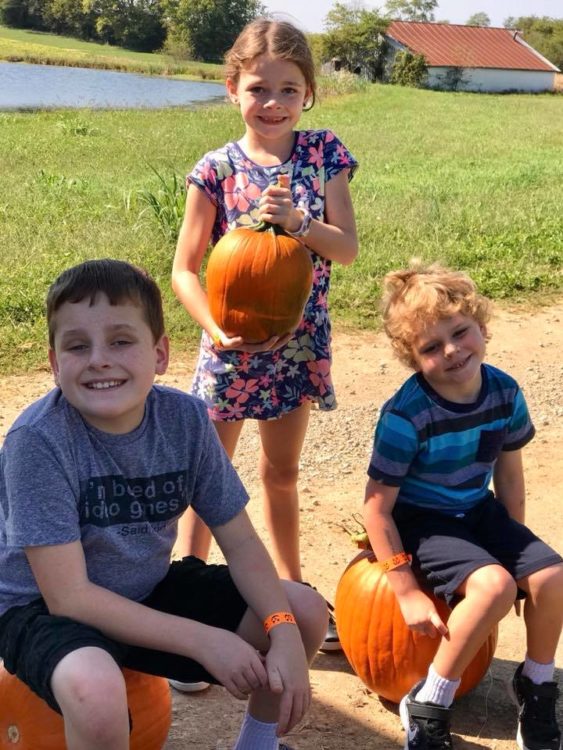 "My amazing [son] who spreads happiness wherever he goes!" — Julianna N.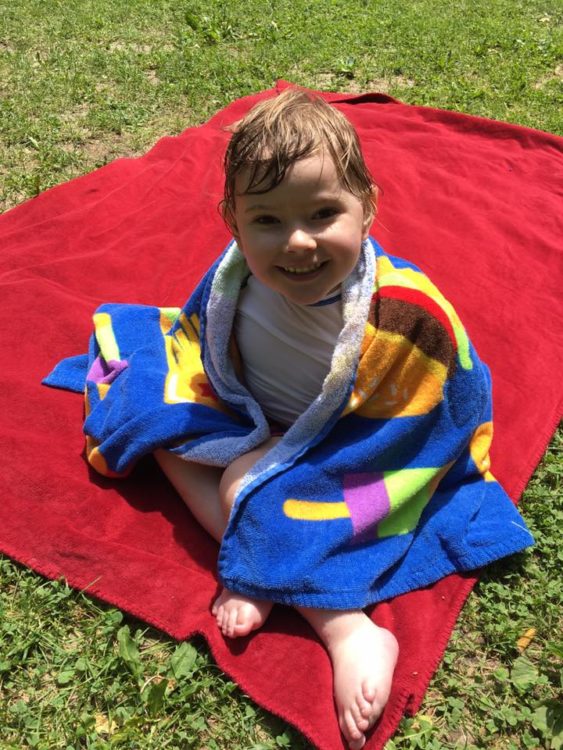 "The doctor told us he would never stand. But my wonderful [son] says otherwise. (He loves his brothers hat.)" — Lisa C.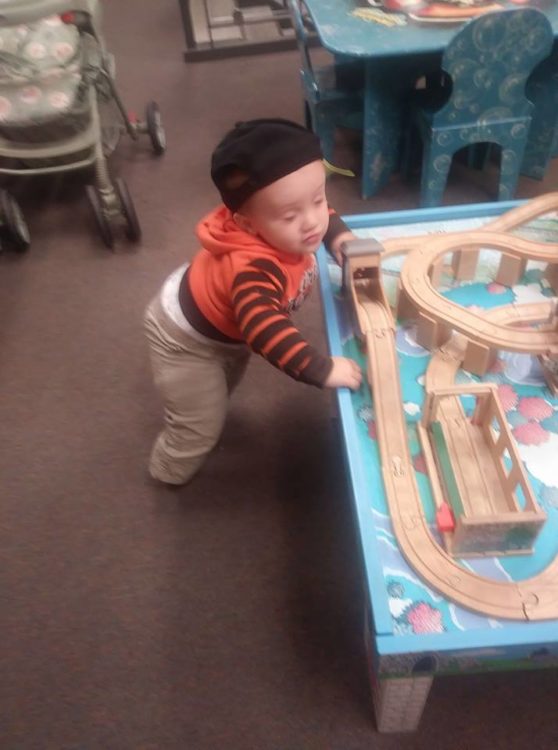 "[Our daughter] is a special light in our family… our glue. Every day I fall more in love with her spunky personality and will-do attitude! She truly knows no limits. I'm so very proud to be her mama!" — Heidi H.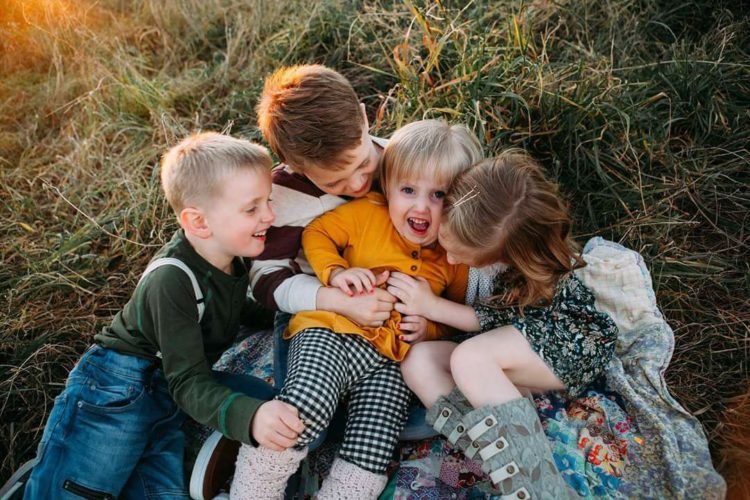 "This is [my daughter] she is 13, almost 14 and in eighth grade. She loves to watch YouTube videos, Snapchat, listen to Christian music, avocados and her sisters. She was full-term at birth and weighed 8 pounds. Also she is very independent and wears inserts in her shoes to walk. I love her so much. She has overcome so many hardships and is a blessing from God." — Monica P.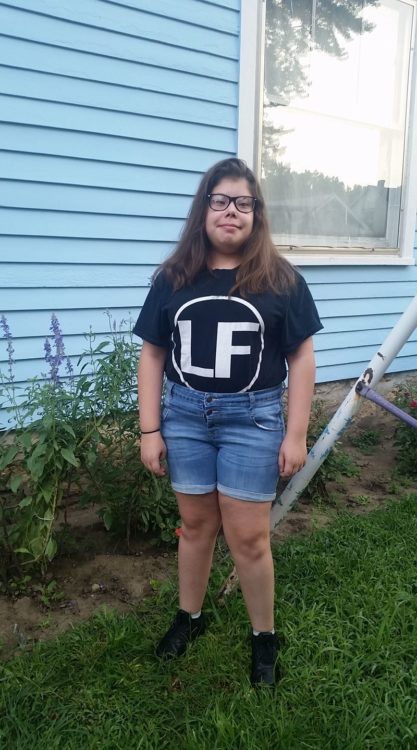 "This is [my son] who recently turned 9. He is a wonderful son, brother and all around person. We are very proud of him." — Richard D.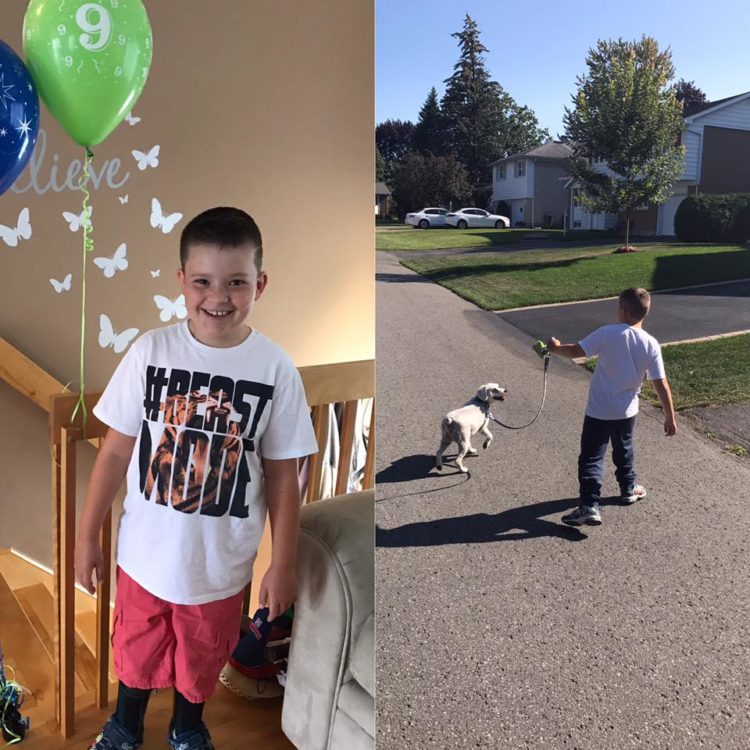 "[My baby] is almost 4 months old and amazing! SB warrior for sure, but happiest baby ever! So loved by his five siblings, especially his brother pictured here." — Nicole T.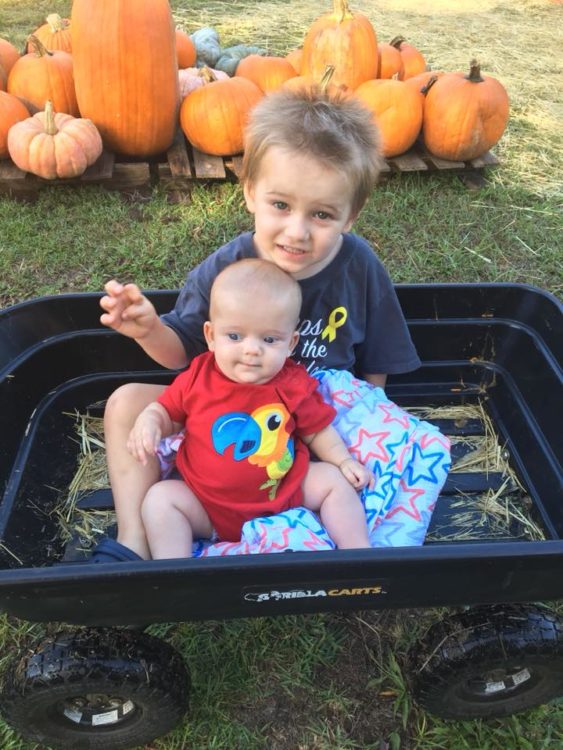 "[My daughter] is the youngest of our four children, and she is the one who has spina bifida. She is a joyful, hilarious, spunky girl, who has the best attitude! She brings us all together and has changed us all for the better." — Christa B.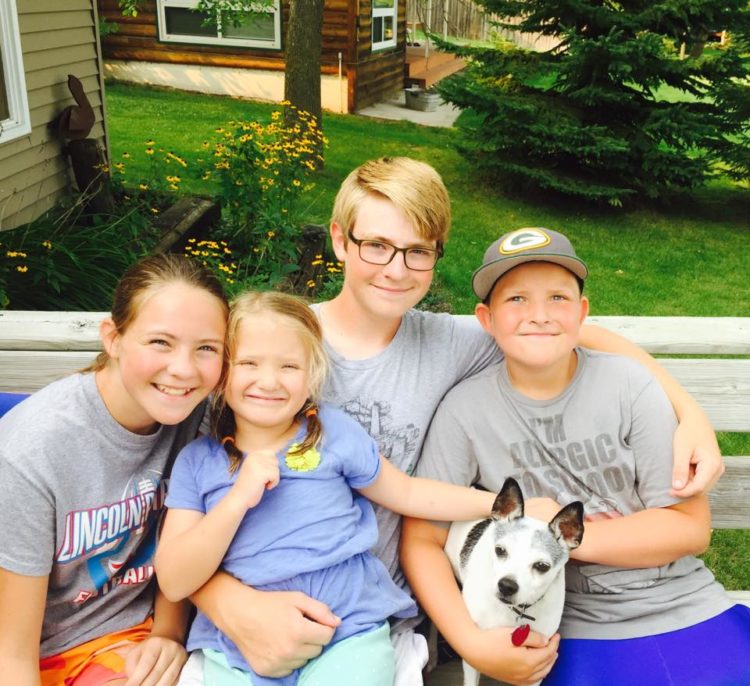 "We were told [our daughter] would be paralyzed and have little or no brain function. She's had a lot of challenges, but she's the sweetest, smartest little jellyfish." — Hayley L.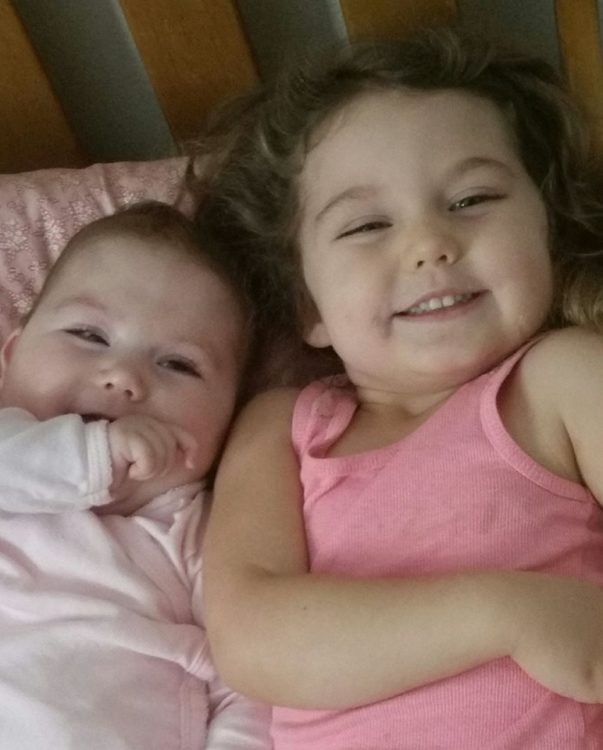 "This is our spina bifida warrior! She's 11, loves animals, reading and laughing. She keeps us motivated to be better every day!" — Janelle C.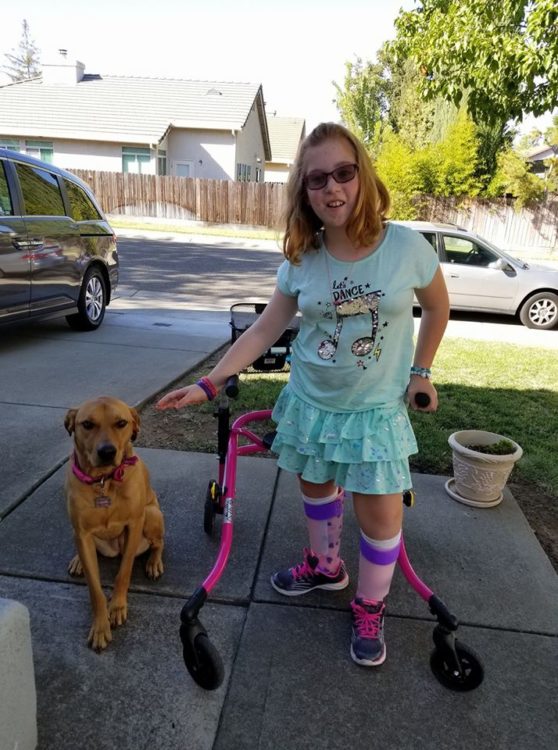 "[My son], age 10, with me and his little sister who adores him. " — Linda S.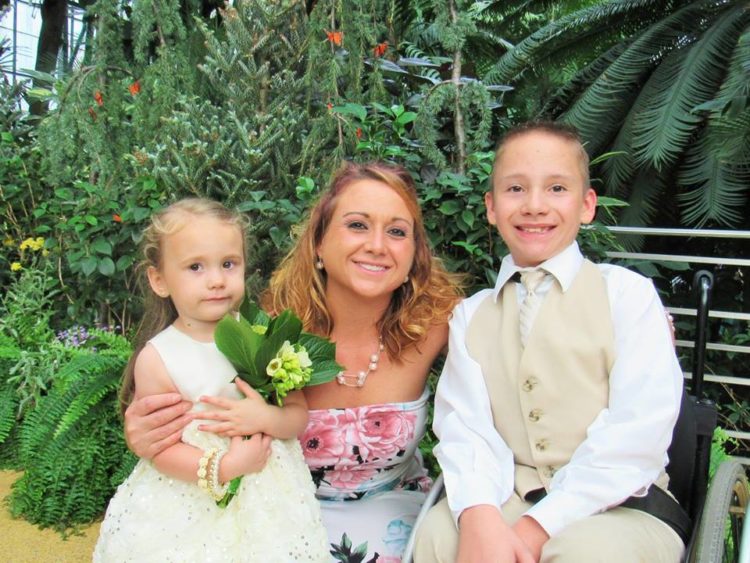 "This is [my son] with his two big sisters who love him more than anything in this world and would do everything for him. He has had a long road, but has come so very far when his doctors didn't believe in him. But as a family, we pulled through and proved them all wrong. He is the happiest and most lovable little boy I know." — Shannon T.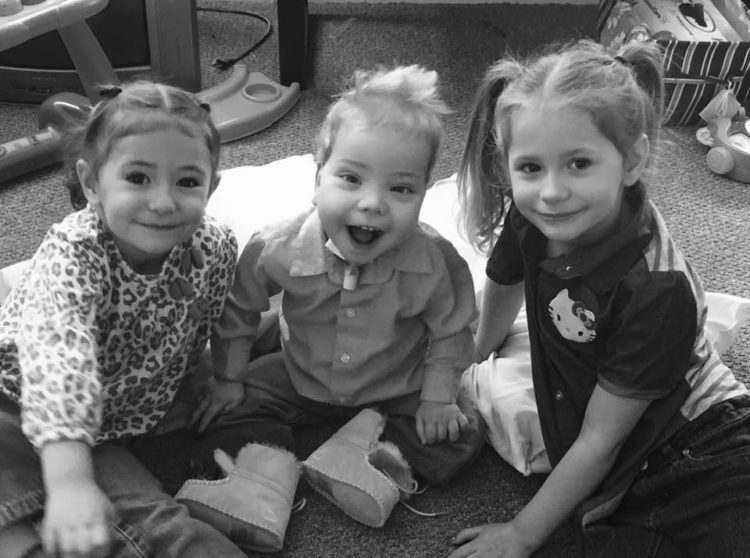 "Unconditionally." — Leigh C.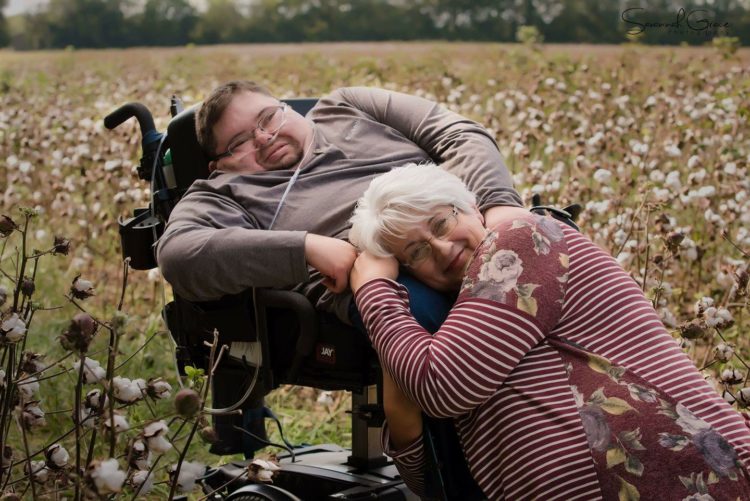 "This is our [daughter]! She shows us every day the true definition of strength and love! She lights up any room and makes it difficult to be upset for any reason! She even helps calm her older brother [on the spectrum] when he has a meltdown." — Elaine O.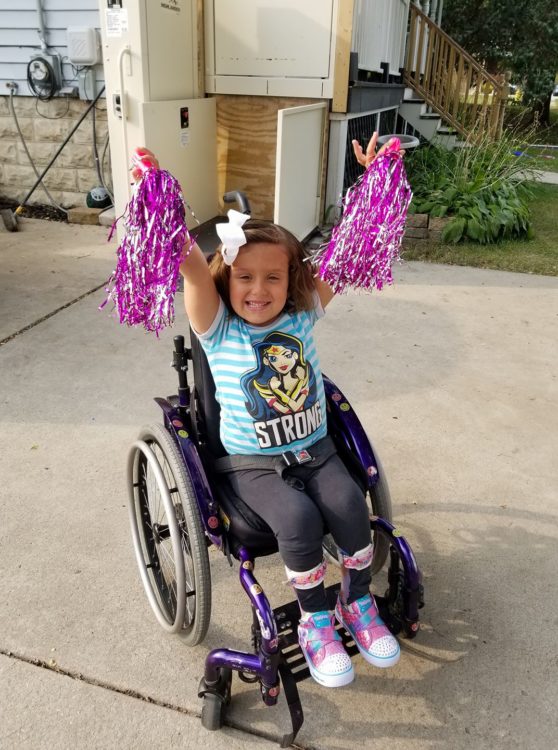 "[Our daughter] lights up our world! We went out to lunch yesterday and these two were giggling so much that four different couples stopped to tell me how cute they are and that their laughter made their day. SB can't keep us down!" — Emily M.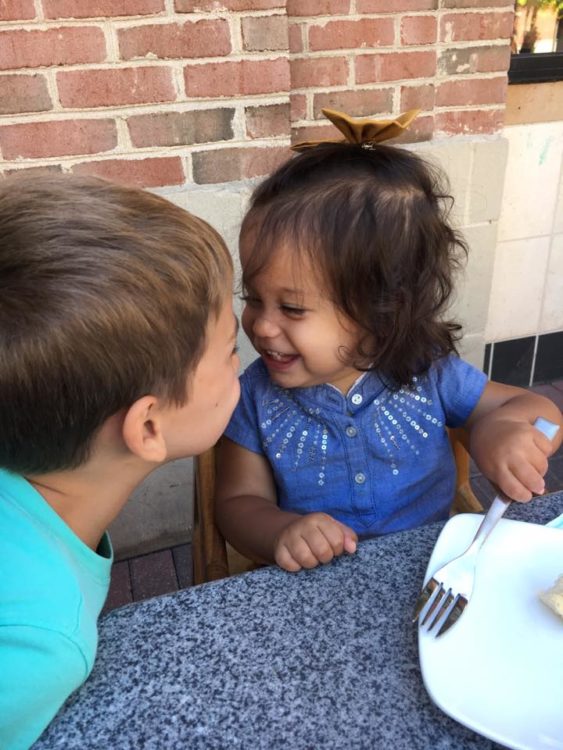 "Amazing, she has made me a better person! Biggest heart!" — Amy C.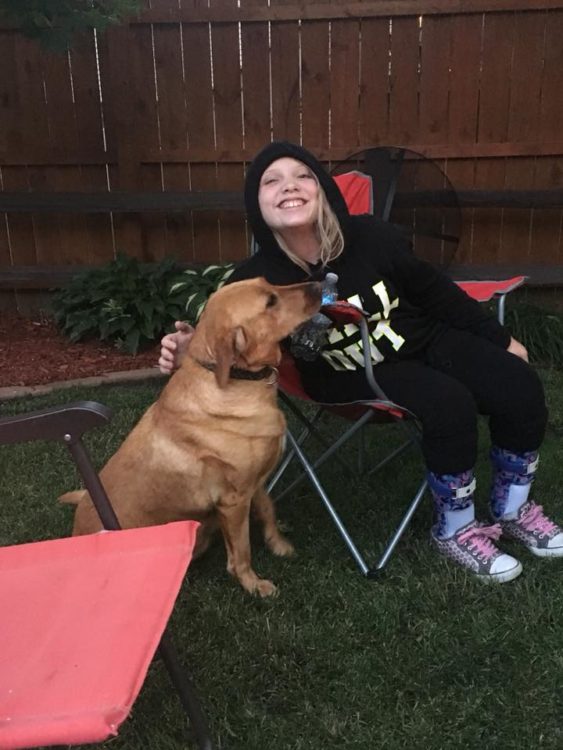 "This is my strong and patient daughter! Rock on!" — Nina S.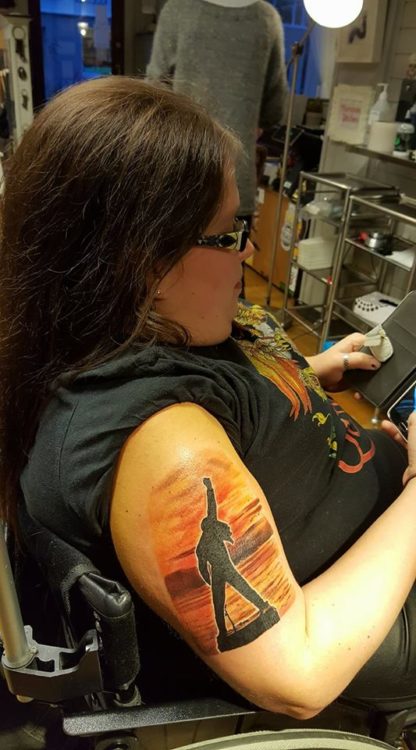 "Our beautiful [daughter]. I've never seen such a happy baby. She has redefined our definition of perfection and shown us what love really is. She is our miracle girl and amazes us every single day! Spina bifida doesn't stop her from being the happiest baby I've ever seen!" — Lane P.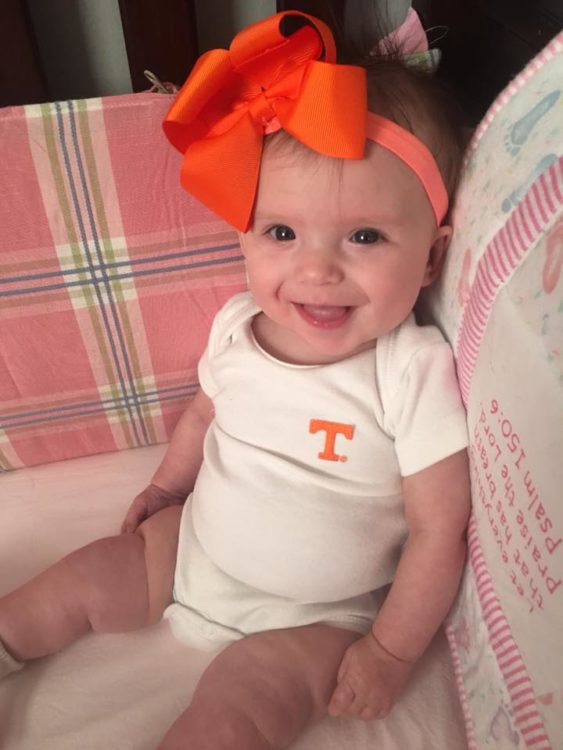 This is their life.
Full.
Rich.
Beautiful.
Overflowing with love.
Thank you to the Redefining Spina Bifida community for these photo submissions.
Banner image provided by Amanda Kern via Redefining Spina Bifida contributing photographers.