What It's Like to Be a Kid in 'Wheel Life'
---
Some people might wonder if I prefer being in a wheelchair? The answer is, no! It is not the worst thing in the world, but it's not the best either. Of course, I would rather walk so I could do more things with my friends. But I try to make the best of being in a wheelchair by choosing to love the skin (and the wheels) that I'm in.
I just love dressing my chair up for holidays, and I have given them all a name. My newest chair is Daisy (my wheelchairs have all been named after flowers). My first was Violet, and my last one was Rosie. Giving each one of my chairs a name helps to give them a purpose and a timeframe (they are temporary). While each one is a part of me, they are not me.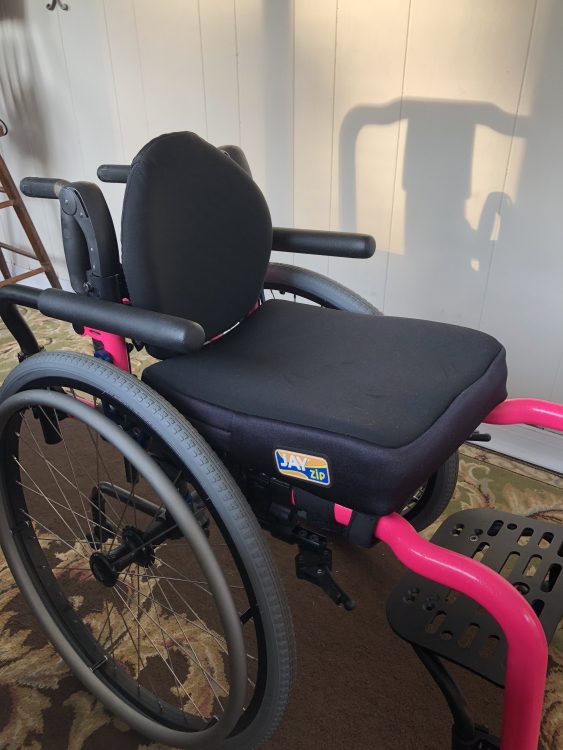 I have been in a wheelchair since I was 3. At first, I did not understand that I would most likely be in it for the rest of my childhood. I really thought I was just using the wheelchair for fun or until I remembered how to walk again. I really loved my chair, and I thought it was cool. It wasn't until the age of 7 when I realized that my wheelchair was going to be a part of me for a long time. I was in second grade when I wished I wasn't in a wheelchair at all. My wheels made catching up with my friends harder. At that time I also needed a lot of help doing things I really wanted to do on my own. Now at 13, I realize my wheelchair is just a part of me. I really don't remember what it was like to walk, so I push on and know my future may or may not include my wheelchair. Science is amazing, and I am looking forward to what lies ahead.
Chair or not, I have a lot of friends even though sometimes I do get forgotten to be included in things. For example, when I am with my cousins sometimes they don't know how to react to me or how to include me. I am OK with that, but I wish they just tried and weren't embarrassed or nervous to ask how to include me.
But this is not a sad post for me. Even though my wheels are "my sneakers," I still love sparkly shoes. They make me feel more normal and more like other teenage girls. Plus, my shoes don't get dirty so I can wear them all the time!
I hope this post explains to you that people in wheelchairs aren't that much different than everyone else. I encourage everyone to go to events that have wheelchairs so you can learn how fun a wheelchair can be. Try it out! I hope the next time you see someone in a wheelchair, you remember this post and know their wheels are not a bad thing. The way they look is just the way they are.
It is a good life, and maybe you will see things that you've never seen before.
Follow this journey on ChloeJoyce.com.
Photo submitted by contributor.
Originally published: August 30, 2018