How the Wheelchair Games Helped My Daughter 'See the Possibilities' After Spinal Cord Injury
---
In May of 2000, I fell asleep at the wheel with my youngest daughter in the passenger seat. Beth, 14 years old, was paralyzed from the chest down with a C6-7 spinal cord injury. Sports were just one thing of many that seemed to be taken away from her.
The Monday morning after the Saturday night accident, a stranger burst into Beth's room in intensive care saying, "So I hear you're a volleyball player!" I wanted to throw him out. He was a physical therapist with a positive outlook on her future. They talked easily about volleyball, a topic I avoided along with everything else I thought she could no longer do.
When Beth transferred to a rehab hospital, she needed t-shirts and jeans to wear during the days. I purposely brought generic, non-sports-related tops from home, but she specifically asked for her volleyball shirts. She received flowers from her club volleyball team and a signed ball from her city league softball team. The volleyball coaches at her new high school sent a bouquet; Beth would have played on their team.
A few months later, we were warmly welcomed at our first meeting of the Northwest Ohio Spinal Cord Injury Association. Most of the teenagers had spina bifida from birth, making them wheelchair masters from an early age. Beth watched impressive wheelies at a time when pushing her manual wheelchair was difficult.
She joined the group's sports team, the Toledo Raptors. A year later, she signed up for the Michigan Wheelchair Games with her friends. They had to convince Beth to add swimming because she thought she wasn't good enough. At the Tiffin YMCA, just down the street from our home, she loved to float across the pool on her back with her arms gently waving underwater. Two weeks before the Michigan competition, a physical therapy student swam with Beth and helped her figure out how to do the backstroke without sinking.
We drove to the Michigan Games on a Saturday in May of 2002. First, muscle testing and disability classification attempted to even the playing field. Beth was categorized S2. The range began with S1 for those with the most severe physical limitations from a functional standpoint. S10 swimmers could walk.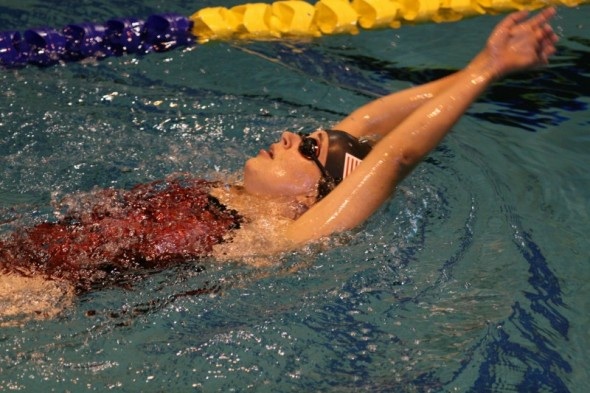 After the track and field events, swimming was the highlight of our day. A Paralympic swimmer and her husband, a National Team coach, attended the meet to support local swimmers. They encouraged Beth to attend the USA Swimming Disability Championships in Seattle in June to "see the possibilities." They opened a door we didn't know was there, a door that changed everything.
A week after the Michigan Wheelchair Games, the Ohio Games began. In a gym at Ohio State University, Beth competed in weightlifting for the first and last time. I helped her recline face up on a narrow elevated bench with a barbell suspended over her chest. The officials started with no weight added to the barbell. Her arms were not strong enough to budge it on the rack.
One year later, after competing at the Michigan and Ohio Wheelchair Games for the last time, Beth asked to extend our road trip for college visits to include the National Junior Disability Championships.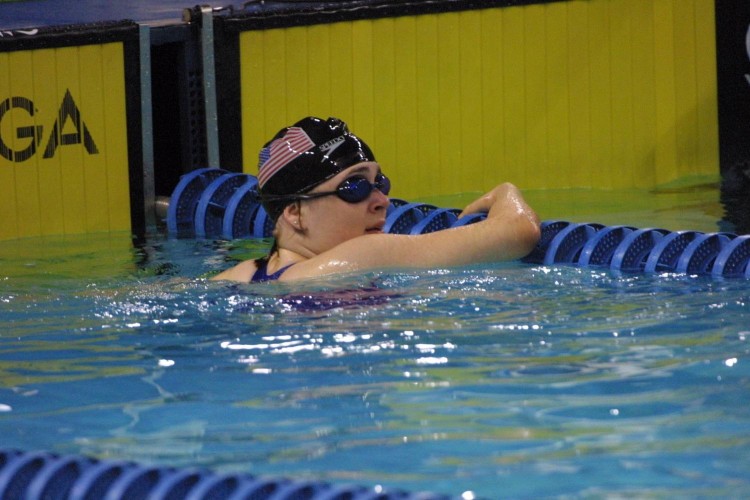 At the table tennis competition in a large field house, she experimented by tilting her left wrist to angle the paddle, and won several games unexpectedly. Next, the swim meet was casual. No announcer, a pool deck crowded with wheelchairs, and no easy way to know if anyone had a good race. However, the last event of Junior Nationals put it all in perspective.
In a packed ballroom, dozens of large tables were cleared of dinner dishes and moved to the side. While loud music played, kids with every kind of physical disability danced standing up, sitting in a wheelchair, or break-dancing on the floor. With no one different and no one the same, everyone seemed happy with who they were in that snapshot of time. Beth danced carefree in the middle of it all.
Whether it was Ohio, Michigan, or Junior Nationals, what I loved about the Wheelchair Games was the unconditional support from everyone. There was a wealth of camaraderie and community. I believe we all could benefit from more time to play with less pressure to win. Though I'm also glad there are other opportunities for more serious competition for people with a disability.
As a result of our first Wheelchair Games in Michigan with the Raptors (now Wheelin' Team 457), Beth saw the possibilities in Seattle, as the coach predicted. She decided to learn all of the swim strokes, and traveled with the U.S. Paralympic National Swim Team for five years, across the country and around the world. But that's another story.
Get involved with swimming, weightlifting and more at Adaptive Sports USA.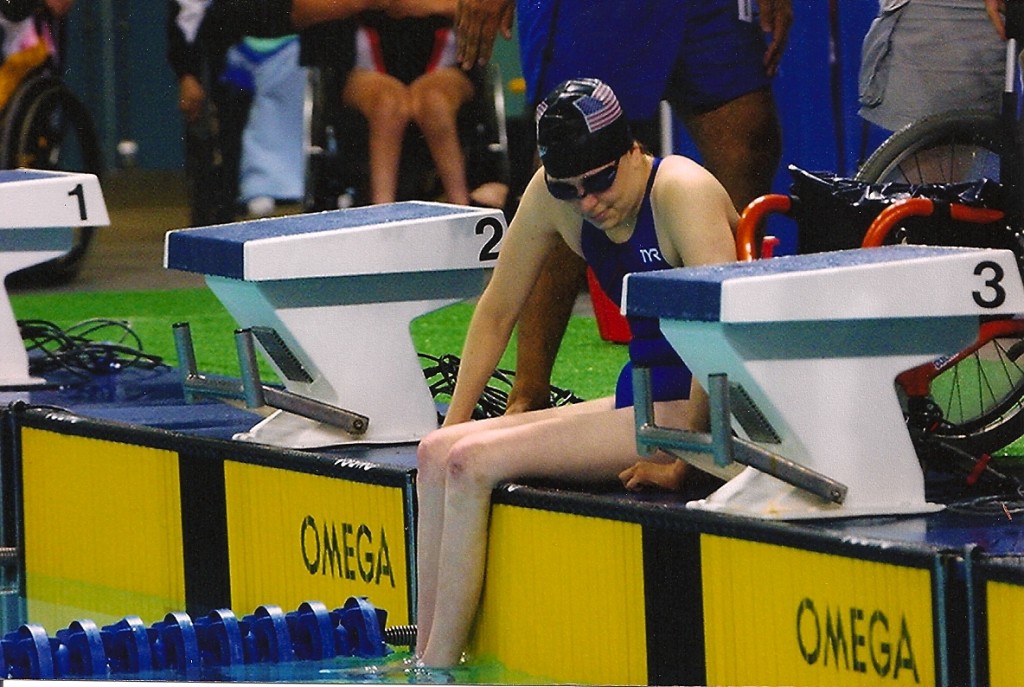 Follow this journey on Struggling With Serendipity.
The Mighty is asking the following: What was one moment you received help in an unexpected or unorthodox way related to disability, disease or mental illness? Check out our Submit a Story page for more about our submission guidelines.