When You're Striving to Make Your Story Come Full Circle After a Life-Altering Accident
---
On a perfect spring morning two and a half years ago, I was in Chicago for a business trip. As I was about to walk out the office door to head over to the event I was in town for, I received a call from back in New Jersey where I lived. It was the ER at the Level One Trauma Unit in our area. If you don't know what that is, you're not alone; neither did I. Level One Trauma Units are where people are brought for the very worst and often life-threatening injuries.
In this case, it was my husband, Dennis, who had been admitted, and the person on the phone was adamant that I needed to get there right away. Being halfway across the country and the fact that on that day, May 20, 2013, tornados tore through the Midwest, leaving many flights grounded — it would be 14 hours later before I would actually arrive.
Earlier that day, Dennis, an avid cyclist, had gone for a ride after dropping our two kids off at preschool. As he was finishing up his ride a few blocks from our house, a landscaping truck made an abrupt right-hand turn into his path, leaving no time for him to course-correct or escape being cutoff and hit.
After being struck and pulled under the truck, Dennis was dragged for 50 feet before the driver saw his bike pop out from underneath and stopped the vehicle, leaving Dennis pinned under the trailer, where he remained fully conscious for the next 20 minutes as responders arrived with a jack to raise the truck off him and triage the damage: nine broken ribs, de-gloving (another new term for us, which means muscle pulled away from the bone) across much of his body and a severe spinal cord injury that instantly paralyzed Dennis from the waist down.
I have been asked many times since that accident to share our story. For two and a half years, I have been stuck — a major case of writer's block, which is particularly frustrating for someone who spends much of her time writing for a living.
But there is no better remedy for writer's block than inspiration. A few months ago, Dennis decided he was ready to get back to the sport that he loved. Even after the accident, he remained passionate and connected to the cycling community. He took on the 2015 TCS New York City Marathon on a handcycle as a member of Team Reeve through the Christopher & Dana Reeve Foundation. I thought of the training and commitment required to tackle 26.2 miles. If Dennis was ready to get back on the road, I was ready to share our story.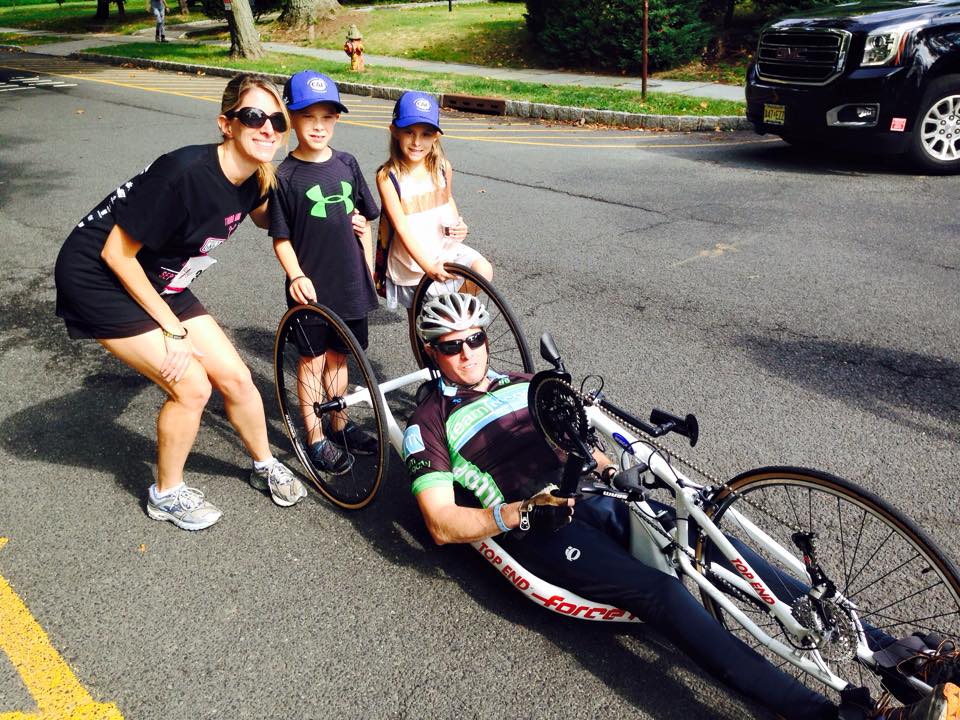 Where to begin, where to end, what pieces to include of an intense and complicated life that continues to unfold?
In the weeks and months after Dennis' accident, we often thought about our story — from the lens of how the next chapter of our life would play out. There was a clear start (the accident and diagnosis), middle (the journey and fight for recovery) and an end (overcoming and walking again). Given that cycling was his passion, we referred to that picture of what lay ahead as "revolution," the term for one cycle of a wheel. When we went full circle, the story would be complete. Our story would be complete.
But life and our stories aren't so clean as to have a distinct beginning, middle and an end. Each of us is perpetually in the middle of our own story — from the lives that led up to our existence to the impact that continues to ripple long after we're gone — and especially all the in-between.
It turns out that, since the accident, rather than the wheel slowly clicking on its way to a full revolution, it's done many revolutions without us really noticing — so focused on a recovery that is neither certain or imminent, despite all the fight, focus and mental fortitude in the world.
Revolution one was getting Dennis stabilized, out of the hospital and rehab, and "home" to an accessible residence where the family could be together as we built a new home to go with our new life.
Revolution two was my return to work and getting the kids back on track with their activities and life that had been sporadic for many of the months directly after the accident.
Revolution three focused on us getting involved in advocacy for quality of life and advancing a cure for paralysis. We did this while continuing to ensure Dennis was involved in the latest treatments and opportunities available.
Revolution four saw us working towards a new set of milestones: a marathon for Dennis, the family's first vacation to Disney and more.
As for revolution five, that remains to be seen — and that's OK for now. We now know that our story isn't one turn of the wheel. It's many. As any cyclist — a road biker, Soul Cycle enthusiast or other — will tell you, one revolution won't get you anywhere. It's the build of those revolutions — your RPMs (revolutions per minute), your cadence — that give you your power and propel you forward. It also leaves room for the open road and possibilities ahead.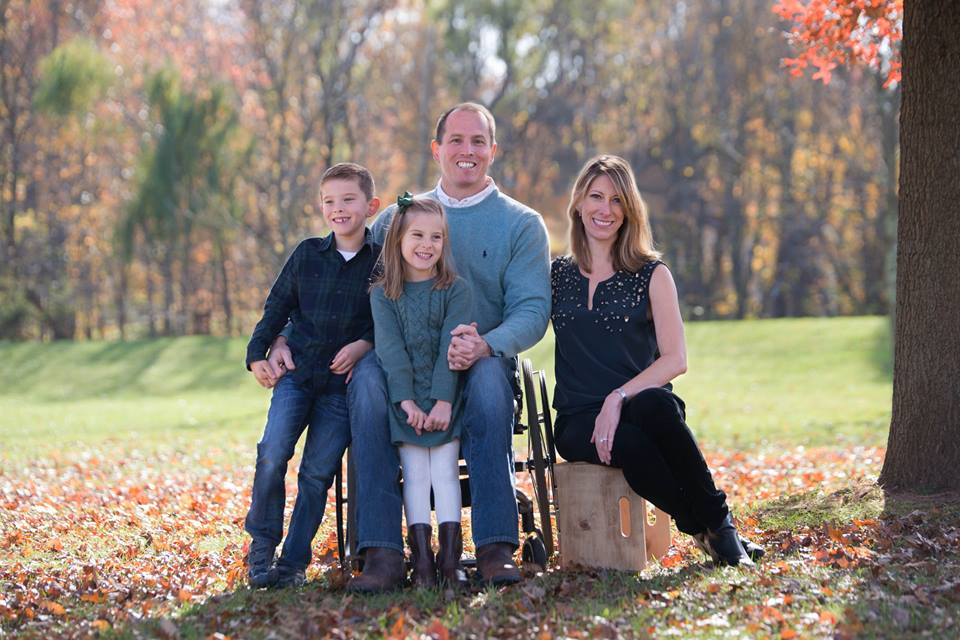 Riding in the 2015 NYC Marathon on Nov. 1 with Team Reeve marked Dennis' return to cycling, using a handcycle to complete the race and raise funds for the Christopher & Dana Reeve Foundation. The funds will specifically go toward The Big Idea, breakthrough research that has restored quality of life, voluntary movement and the ability to stand for study participants living with spinal cord injury. To learn more about Dennis and support his efforts, you can do so here: www.christopherreeve.org/nyc2015/teammcgorty.
Originally published: February 23, 2016