When My Child Was Diagnosed With Tethered Spinal Cord Syndrome
---
It was June 25, 2014. We arrived at the hospital early that morning with our daughter, who was 3 at the time. It was surgery day. Surprisingly, I felt calm and ready. I had been waiting for this day for what felt like forever. Sounds funny I'm sure, but I was counting down the days. I had high hopes that surgery was going to make my daughter all better. I couldn't bare to watch her go through another day of pain. There were no other options; surgery was a must.
My daughter was diagnosed at age 2 with left side hemiparesis (cerebral palsy); her entire left side of her body is weaker from a stroke she had in-utero. Her left foot often turns inward or drags when she gets tired. At the beginning of 2014, shortly after her 3rd birthday, I noticed her right leg begin to drag. It confused me, as I had been told her cerebral palsy was non-progressive, meaning, it wasn't going to get worse overtime. So why was her right foot dragging? I noticed this happening on and off for the next month. She was already in physical therapy, and they were beginning to notice it as well. By that spring, new symptoms were popping up overnight. She was falling more, and her right foot was worse than the left. She couldn't sit still and was constantly arching her back in pain. She would shake her hands as they started to become numb throughout the day. You could see the pain in her eyes. She was miserable.
I called the neurologist who had earlier diagnosed her with cerebral palsy. I asked why it appeared that my daughter's cerebral palsy was progressing. She immediately asked me about her symptoms, I could hear the concern in her voice. She told me what I was seeing was not from her stroke, that something else must be happening. She ordered a MRI of her spine, looking for any abnormalities, including cancer. Of course it took close to a month to wait for her scheduled MRI to be done. It was agonizing to say the least. If I had to do it over, I would have taken her to the ER instead of waiting, demanding they do the MRI right then. The day after her MRI was done, the neurologist called me. Her results were in, and it showed she had tethered cord syndrome.
What is tethered spinal cord syndrome?
According to the National Institute of Neurological Disorders and Stroke (NINDS), "tethered spinal cord syndrome is a neurological disorder caused by tissue attachments that limit the movement of the spinal cord within the spinal column… These attachments cause an abnormal stretching of the spinal cord." As a result, the spinal cord can't move freely within the spinal canal, leading to possible nerve damage and problems with her ability to move freely. It is progressive.
This is the prognosis, according to the NINDS: "With treatment, individuals with tethered spinal cord syndrome have a normal life expectancy. However, some neurological and motor impairments may not be fully correctable. Surgery soon after symptoms emerge appears to improve chances for recovery and can prevent further functional decline."
I had never heard of this syndrome before. It's a rare disease. Most people are unaware of rare diseases. They often might go undiagnosed, they are underfunded and there is not enough research being done for them.
After surgery, my daughter had to lie completely flat on her back for the first 24 hours. She was 3, and this wasn't a easy thing to accomplish. She remained in the hospital for four days. We were told the day we left that it would take a little over a year for all her nerves to regain their proper function again, that is, if they would regain their function again. Only time would tell.
Needless to say, it was a rough few months, I was always waiting for some sign from her body that said it was healing. The function of her bladder quickly returned to normal within the first three months. Her pain diminished more and more every day. Her right foot still turns in when her body gets tired and will probably always do so.
Through every growth spurt she goes through, I can't help but worry her spine might re-tether. I can't help but think, what if I hadn't called her neurologist when I did? What if her doctor hadn't taken my concerns seriously enough to order that MRI? I can't help but think how close she came to having permanent neurological motor nerve damage on top of her already losing some due to her stroke. I can't help but think of all the other children who often don't get properly diagnosed until it might be too late.
Just like with every disease, awareness is important. More research needs to be done. Knowledge is power! February 29 is World Rare Disease Day.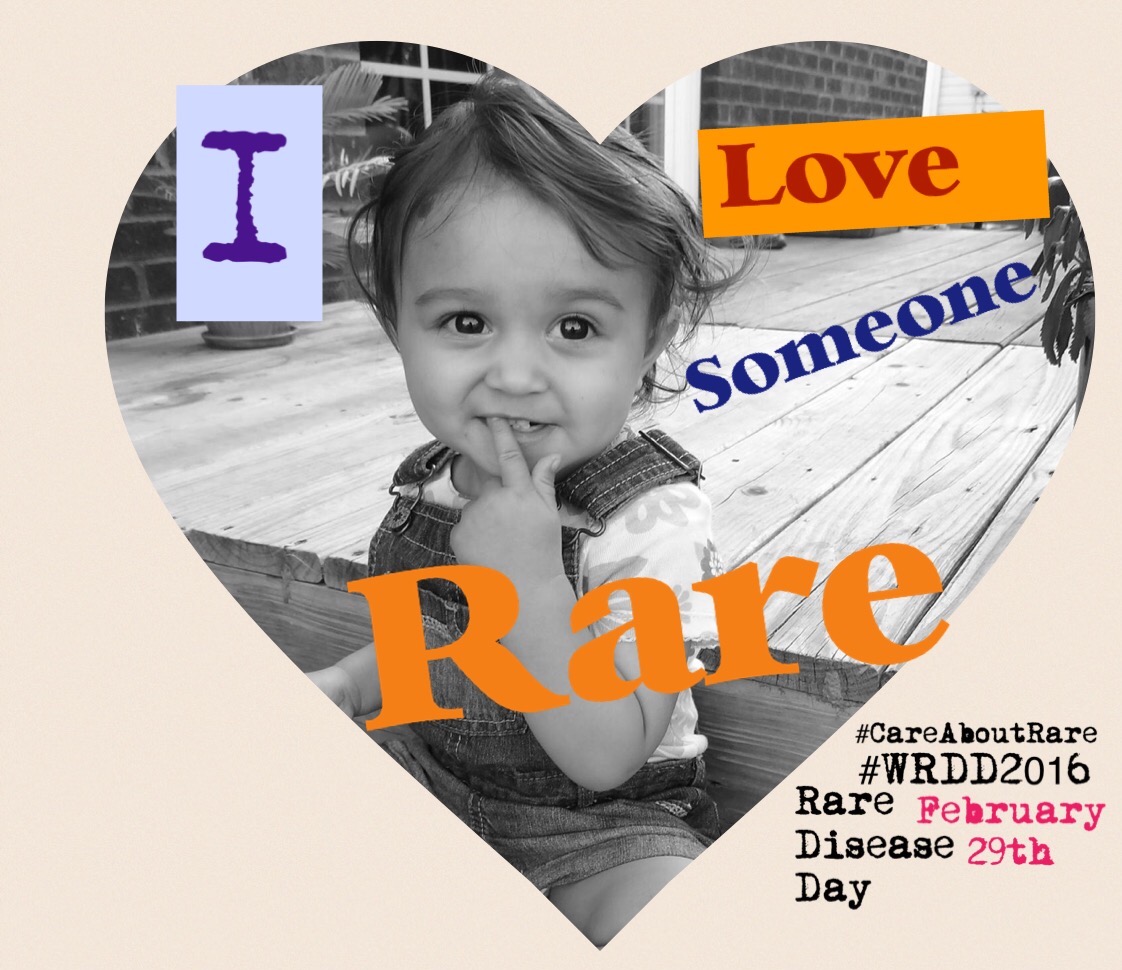 Follow this journey on SpecialParent1's Blog.
The Mighty is asking the following: What's one thing people might not know about your experience with disability, disease or mental illness, and what would you say to teach them? If you'd like to participate, please send a blog post to community@themighty.com. Please include a photo for the piece, a photo of yourself and 1-2 sentence bio. Check out our Submit a Story page for more about our submission guidelines.
Originally published: March 1, 2016