This Is Why I Refuse to Hide My Thyroid Cancer Battle Wounds
---
I was still in an anesthesia-induced haze when I took pictures of the latest addition to my collection of surgical scars.
The skin on my neck was raw, red and sensitive, much like my emotions. Going through a three-hour surgery, under general anesthesia is never going to be "routine," even if it is the surgeon's 3,126th time performing this exact procedure.
When I took the selfie, it was meant as a way to document my journey. I looked at the scar with pride, relief and a healthy dose of self-love. I knew from experience that, like my emotions, the tenderness and rawness would calm down — even become unnoticeable over time.
My phone was flashing non-stop with notifications from friends checking in on me. I replied to a few of my closets friends with the scar-selfie. The encouraging replies pouring in as fast as I sent the picture.
"Wow, you look great!" "Amazing!" "You are a rock star!"
I felt great, until… one reply hit my inbox and stopped me dead in my tracks.
"OMG! It looks like you were in a sword fight with ninjas… and you lost! I hope you plan on keeping it covered. You wouldn't want to scare people!"
Wait… what?
Normally, I would take a message like that with a grain of salt if it came from one of my friends with a good sense of humor. However, this was a serious message — with a serious affect on me.
Not only did this scar cost me several thousands of dollars, countless hours of research, doctors appointments and worrying, but it also saved my life and will help me feel better in the long run. These are all good reasons to wear it with pride, even flat-out flaunt it for the world to see.
However, the most important reason for me not to hide my scar is the message I am sending my kids, one of which has several serious medical conditions! Scars are badges of strength, resilience and bad-assedness! Scars are nothing to be ashamed of!
Several years ago, our son who was very sick as an infant, came home from school in tears. The kids in his class noticed the scar he has at the nape of his neck. They thought the scar looked weird and they wanted to know what had happened. Unfortunately the way they asked wasn't kind.
I sat him down, explained in great detail how he got the scar and how it was a sign of his strength to pull through being critically ill as an infant. He proudly went back to school and told his friends the story behind the scar and they immediately turned their ridicule into admiration.
What message would I be sending my son if I covered my scar, if I complained about its appearance and expressed a desire to wish it away?
I would clearly be telling him that my words to him meant nothing and that scars should be hidden and they are embarrassing. The badass message I had tried to convey to him earlier would make me look like a coward and a liar.
For the sake of my son, his numerous heart friends who belong to the "zipper club" (a vertical chest scar after open heart surgery) and everyone out there fighting a brave fight every single day… I will proudly wear my scar, show it off and answer any questions people have.
So far, my scar has helped spread awareness of thyroid disease and thyroid cancer, as several people have asked me in a polite and inquisitive manner, "What happened?" without making me feel like I lost a ninja sword fight.
My scar reminds me daily of my strength and resilience. My scar shows my kids that sometimes we are thrown curveballs, but they are all part of our journey, and fighting through each and every little battle is worth all of the tomorrows we gain.
Please remember this message, next time you stand in front of the mirror and look at your scars, stretch marks and other evidence of winning life's battles.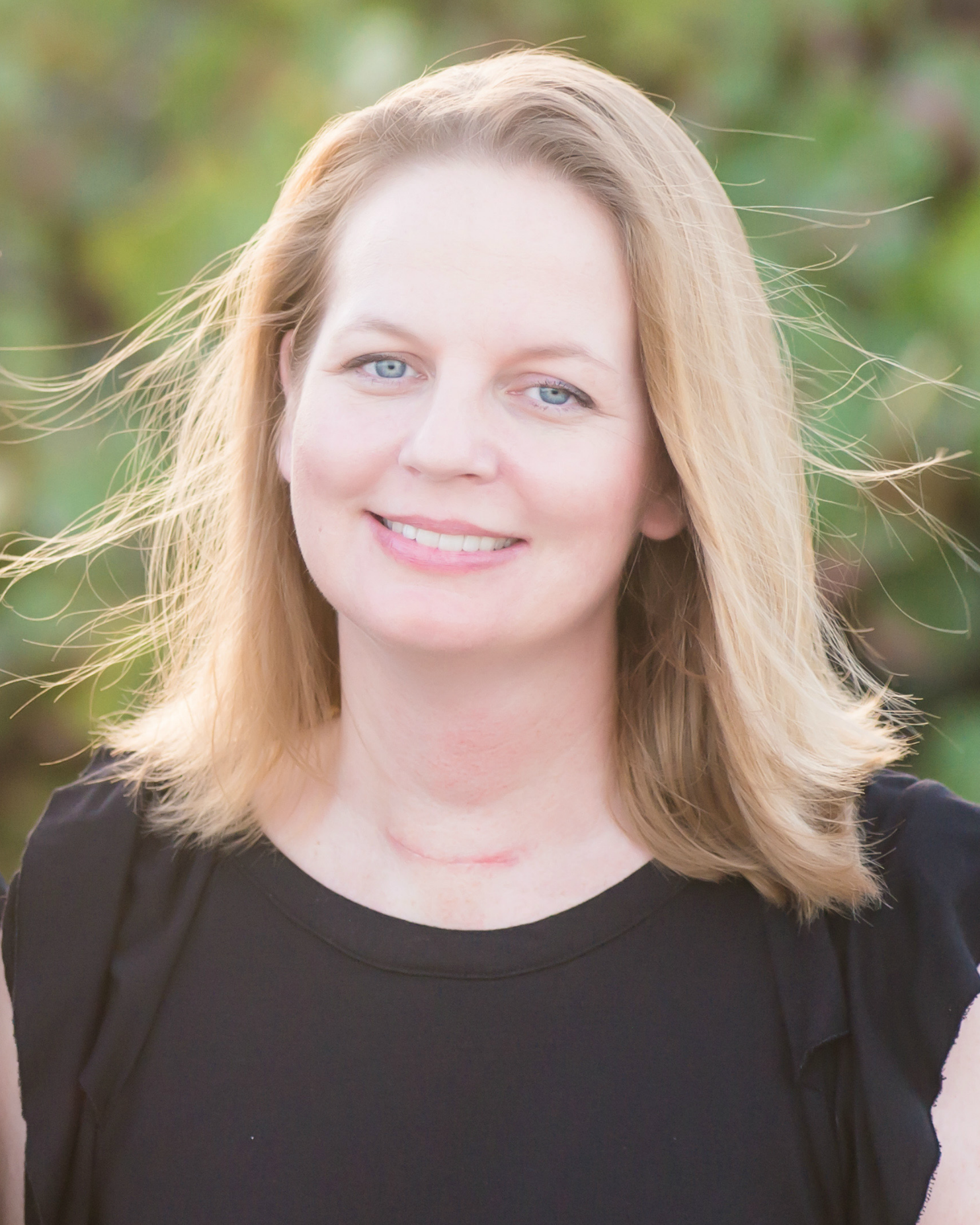 The words you mumble to yourself may be easily heard by the little ears around your home. The way you hide and conceal your scars can send a more powerful message than the words of encouragement you tell your children.
I encourage you to wear your badges of courage and resilience to celebrate your wins and gain strength from your adversities. Show the world that only true bad asses are proud of losing ninja sword fights.