How My Cosmetic Products Changed With My Chronic Illness
---
"What's with the nail file?" my sister asked, her eyes failing to conceal her amusement. Still grinding my nails down, and with two backup emery boards in my purse, I explained my new habit, one of many recent changes she bore witness to.
Nail Files
My nurses gave me a present when I was discharged after my heart-lung transplant. They included a set of nail files, explaining that filing my nails down was safer than using clippers, which could lead to open wounds and infection. I think this applies more to infants who could lose an entire toe to adult nail clippers. I've had no issue caring for the cuts I get while rock climbing (this makes me sound way more hardcore than I am). Still, I latched onto the idea and started bringing nail files everywhere. Filing helped pass time in waiting rooms and gave me something to do instead of building anxiety.
Makeup
Expired products can harbor bacteria, so I trashed lots of cosmetics after my transplant. A drug-aided identity crisis contributed to my desire to dispose of relics of my life before transplant. With the promise of three months living near the hospital, away from my friends and career, I struggled to imagine a future resembling my past. A year later, I still don't own makeup. It doesn't make sense to apply concealer right before I put on an N99 mask. I welcome any stranger to point out my lack of eyeliner instead of the far more obvious feature distinguishing me from my peers. Applying makeup can be fun and make me feel good, but newfound confidence and an appreciation for naturally pink lips, cheeks and fingernails makes me less interested.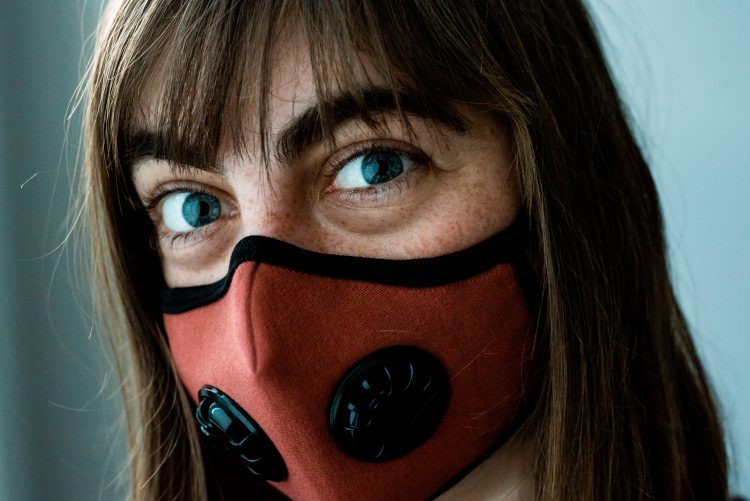 Mupirocin ointment
I didn't trash Mupirocin, an ointment prescribed by an otorhinolaryngologist — a specialist concerned with diseases of the ear, nose and throat — to prevent nosebleeds caused by drying supplemental oxygen and high doses of blood-thinning Coumadin. One New Year's Eve, I spent six hours bleeding into a trash can of tissues until it finally stopped. Other nights I went to an emergency room. I haven't had a nosebleed since my transplant, but I still apply Mupirocin when dry environments like airplanes irritate my nose.
Deodorant
When my body was fighting pulmonary hypertension (PH), I hardly ever broke a sweat. In fact, I felt colder with exertion. Now, I look down in the middle of an exercise class to see my entire arm shiny with moisture. Disgusting. I'm regularly horrified by how much sweat my body can produce. It's as if I'm going through puberty all over again, and it's just as startling at 23 as it was at 13.
Acne Treatment
Thanks to prednisone, I have acne for the first time in my life. I've changed up my body wash and apply ointments prescribed by my dermatologist. I'm grateful to have the time and energy to wash my face every night. When I had PH, I was overwhelmed by the steps I had to take before I could get in bed: mixing intravenous medicine, changing pumps, taking pills, applying Mupirocin and setting up oxygen, to name a few.
Hair Removal Cream
Many patients experience rapid hair loss or hair growth with large doses of prednisone after transplant. I gained a mustache and sideburns. Not ideal for a 23-year-old woman. A nurse practitioner told me patients "just deal with it," but luckily, members of Facebook groups and my dermatologist suggested other options. Hair removal cream became my go-to fix once I moved past the nasty smell.
Sunscreen
Due to immunosuppressive medications, transplant patients are up to 100 times higher risk of developing skin cancer. I wear clothing with long sleeves, sport dorky hats and embrace applying sunscreen before leaving the house, even in foggy San Francisco.
Antibiotic Ointment
When I hike or rock climb, I bring fresh Neosporin (it expires quickly) and bandages — an easy way to maintain peace of mind and an active lifestyle.
Cocoa Butter
A friend recommended dabbing Palmer's cocoa butter with vitamin E on my chest tube scars after they started to heal. I can't know for sure this had an impact, but it gave me a sense of control over my healing process. I apply it to all my scars (including scars from Broviac catheter replacements) and wish I had done so before my transplant. Applying the cream forces me to touch my scars and become more comfortable with them.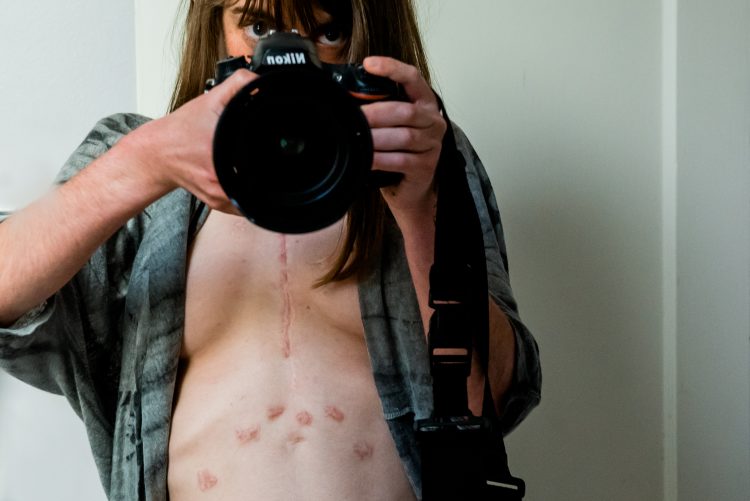 I'm fascinated by how the change from life with PH to life after transplant with chronic immunosuppression manifests in my life every day. What I lost, kept and gained in the transition was more tangible and far-reaching than I anticipated.
This story was originally published on Pulmonary Hypertension News.
We want to hear your story. Become a Mighty contributor here.
Originally published: August 14, 2017