When Parents At My School Abuse the Disability Parking Spaces
---
Every day after school, my mom picks me up in a disability parking space. Most students are picked up in the carpool line, but I have trouble opening the car door, wearing my backpack for long periods of time, taking my backpack off, and buckling myself due to my disability, transverse myelitis. We have a blue permit we always put on display whenever we use a disability spot, and we expect that others who are using those spots should do the same.
However, recently at my Catholic school (a school that focuses on helping and caring for others, serving the community, prayer, etc.), there has been what my mom calls a "disturbing trend" of parents who feel they are entitled to park in the disability parking spaces despite not having a disability permit. Now, we never want to question those who are parked in those spots, because we should be able to assume they're being truthful. But when nearly all of the eight or so parking spaces in the lot and both spaces in the circle are taken, it's questionable that many students or parents would need those spots — especially when no tag is displayed.
Having grown tired of this "disturbing trend," my mom confronted a woman who was parked in a disability spot without a tag about a month ago. She looked at her dashboard and license plate to see if there was a tag, and when there wasn't, my mom approached her. "It looks like you're parked in a disability spot, but you're not displaying a permit," my mom told her.
"Oh," the woman replied. "Do I need one?" She was most likely playing clueless since she realized she was in an awkward situation.
"Well, you can't park in a disability spot without a permit," my mom said.
"Well, should I move?" the woman asked.
"If you don't have a permit, you can't park in this spot," my mom reiterated, and thankfully, the woman complied and moved her car. We haven't spotted her in a disability spot since.
My mom and I both hoped we wouldn't have to deal with any more situations like this, but of course we did. Yesterday, while my mom was waiting in the disability spot to pick me up, she noticed three other cars parked in the surrounding spaces. One woman was elderly, so my mom figured she needed the spot and just didn't have her permit displayed. The other two, however, weren't elderly and didn't have permits displayed. Annoyed, my mom took pictures of both cars' license plates, and then approached the first woman, who had her window open.
"You're parked in a disability spot, but you don't have a permit," she told her.
"Oh! I have it here somewhere, but I just can't find it. I've had several foot surgeries, so I need it, but I just can't find it," the woman explained, and my mom quickly told her that it was OK, that she believed her, and she didn't need to see her permit. Afterwards, my mom planned to head back to her car, but the other woman stopped her.
"Why'd you take a picture of my car?" she asked my mom.
"Because you're parked in a disability spot, and you don't have a permit displayed," my mom explained again.
The woman scoffed. "Why do you care?"
"Well, I care because my daughter qualifies for a permit, and I need to park here to pick her up," my mom explained, shocked by the woman's behavior.
"Well look at all these other spots here! There's tons of empty spots! Why does it matter if I take one of them?"
My mom couldn't believe what was happening. "That is so disrespectful to the people who qualify for a permit and need these spots. You should be thankful your child doesn't qualify for one." She said, then walked away. The woman's apparent lack of remorse for what she was doing was shocking and terrible, and my mom couldn't help but think that if every parent at my school had that attitude, there wouldn't be any disability spots left for those who need them — including me.
Both my mom and I thought it couldn't get any worse than this, but sadly, today it did. Once again, my mom was waiting for me in one of the disability spots, and she noticed two cars who weren't displaying permits parked in two of the disability spots, and both drivers were talking to each other and opening their trunks. She thought about calling the local police, but when she saw me approaching, she decided against it. However, I encouraged her to roll her window down once we pulled out of our spot and confront them.
"You need a disability permit to park in those spots," she told them, waving our permit.
"Well, I just had hip surgery," one of the women claimed.
"Oh, so you do have a tag?" my mom asked.
"No," the woman replied, making it seem like she was lying.
"So did she have hip surgery, too?" my mom asked, indicating the other woman. It was obvious they were making excuses, because she would've had a permit.
The woman quickly got angry. "Well, we're picking up 15 baseball players. Besides, there's all these other spots," she said, as if that actually mattered. If these kids were playing baseball, they definitely could've walked to a non-disability spot. And, as my friend said when I shared this experience with her, "disability parking spaces aren't sport loading zones."
"Well, if all parents thought the same as you, then my daughter wouldn't have a spot, and she actually has a permit," my mom told her, trying to get her to understand why she was in the wrong.
"Thanks for sharing your opinion with me," the woman replied, becoming even more rude than she had been.
"Actually, it's not my opinion — it's a law," my mom said incredulously. "I'm thinking about calling the police."
"Go ahead and do it," she threatened, clearly still not fazed. My mom wanted to call the police and have them get tickets, but we weren't sure the police would arrive before they left, so we didn't. The woman then started turning around and wouldn't look us in the eye as I told her what she did was very ignorant, letting us know she really did know what she did was wrong, because she couldn't look us in the eye.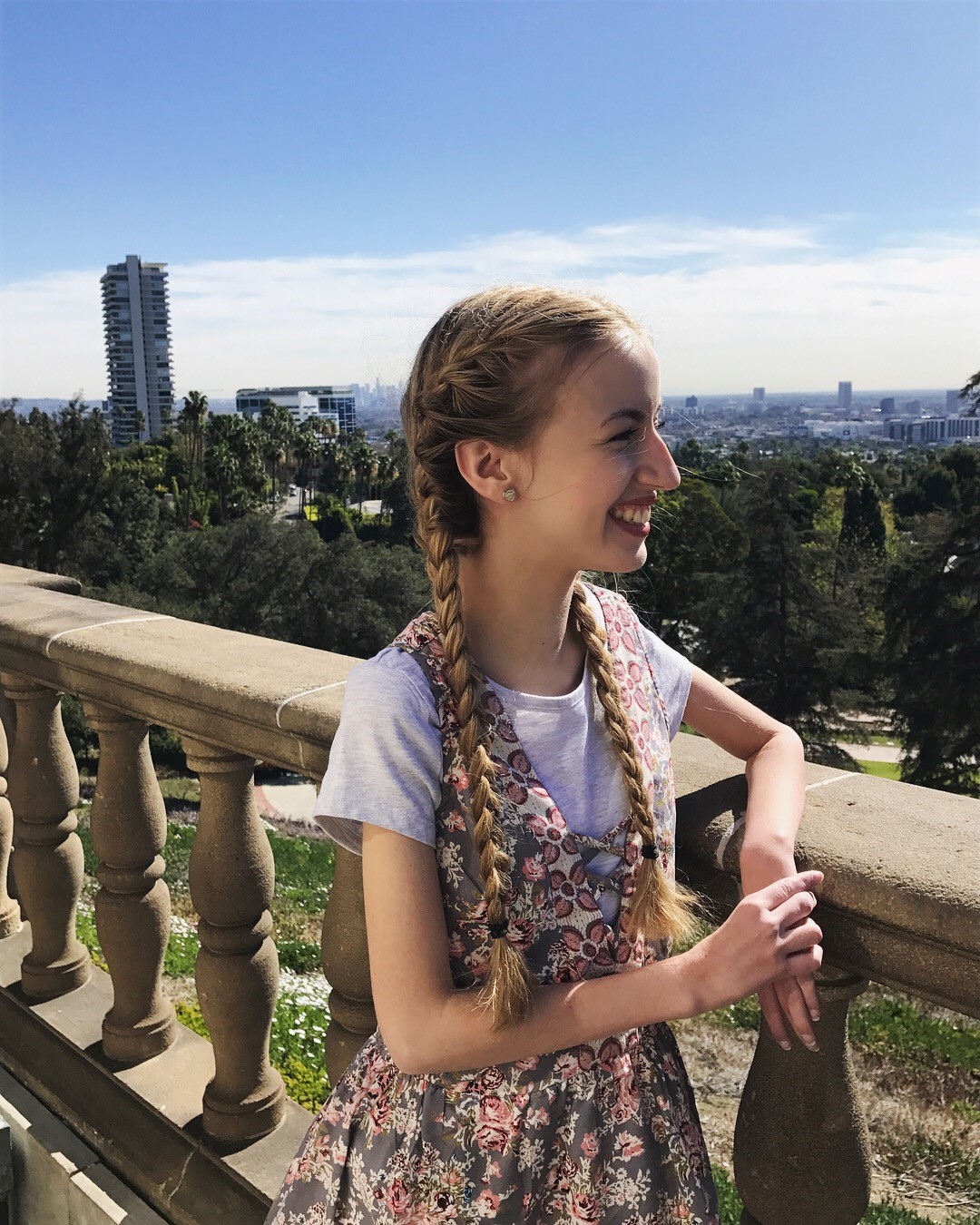 It's also not just people at my school who are doing this. I did a poll on my Instagram story and posed this question: "Have you ever parked in a disability spot even though you don't have a permit?" So far, 89 percent (230) of the voters have said no, and 11 percent (29) have said yes. I was happy that those 29 were honest, but three of those honest voters unfollowed me after voting and reading the next slide on my Instagram story, which said: "disability spots are specifically for disabled people who have disability permits. If you don't have the permit, don't take those spots. Everyone who doesn't have a permit should be thankful that they don't have a reason to use those spots." I was shocked that these people felt they needed to unfollow me just because I was explaining why parking in a disability spot when you don't need it is wrong.
This entire ordeal simply shows that disabled people still remain greatly misunderstood and mistreated. The fact that some people feel that they're entitled to park in a disability parking space when they and their kids don't have a disability is disgusting and wrong, and it's even worse that they couldn't see they were in the wrong once they were confronted. Those who don't have a disability parking permit should be thankful they don't need one, and they should never make having a disability seem like it has "perks" such as better parking spaces, because they're not "perks" — they're necessities.
Getty image by Chicco Dodi FC.
Originally published: June 11, 2018