How the Queen's Statement on Harry and Meghan Is an Example of 'Polite Gaslighting'
---
Editor's Note
If you have experienced emotional abuse, the following post could be potentially triggering. You can contact the Crisis Text Line by texting "START" to 741741.
Have you ever walked away from what seemed like a friendly conversation on the surface, but the more you think about the exchange, you feel invalidated or put down by the person's comments? Chances are, you've experienced "polite gaslighting."
Polite gaslighting is so subtle, it often goes undetected. It can be in the form of small digs in casual comments that shape one's perception. It's often a passive-aggressive form of manipulation, designed to discredit or invalidate someone's experience. Gaslighting in any form makes people doubt their own perceptions. It's almost always designed to keep one person at a lower status than another. A gaslighter asserts that their own (usually warped) perceptions are the only ones that matter, while dismissing anyone else's.
For example, a couple goes to a party. One gets completely smashed, talking gibberish and stumbling into people, while the other watches in horror and embarrassment. Afterward, when the sober one confronts the drunk one, the drunk one says, "What are you talking about? It was fun. Lighten up."
Oftentimes, polite gaslighting can be found in arenas where the gaslighter enjoys a high social or economic status, and therefore their language is expected to be more "civilized." Polite gaslighters can be found in higher education, professional career settings, politics, and other places of prestige. It can also be common in families where there are high expectations for everyone to conform to a prescribed standard.
Recently, Buckingham Palace issued a statement from the Queen of England in response to the Oprah interview with Harry and Meghan, where Meghan describes her experience of racism.
"The issues raised, particularly that of race, are concerning. While some recollections may vary, they are taken very seriously and will be addressed by the family privately."
When it comes to an issue of race, whose experience is more relevant — a Queen, Sovereign of 15 countries, many of which contain people of color, or the mixed-race "common" woman who marries into the family? By stating, "while some recollections may vary," the Queen politely demoted Meghan's experience and elevated her own.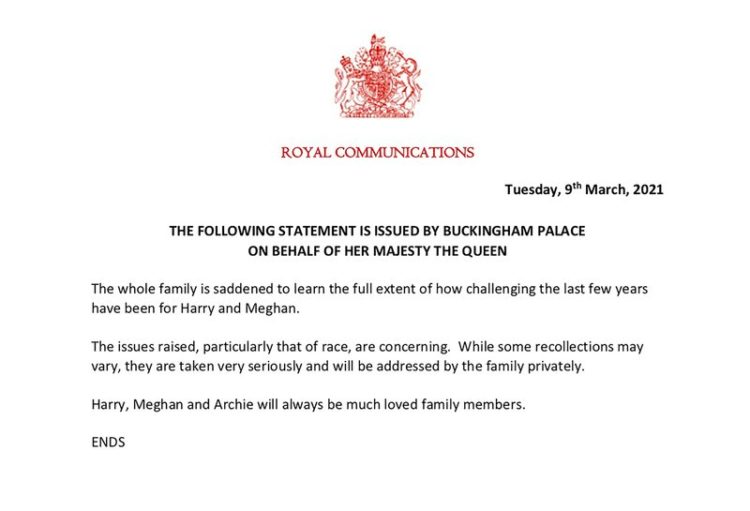 Polite gaslighting can be tricky to catch and re-frame in the moment, often because the put-downs are subtle, and they are designed to drain people of their power. Here are some gaslighting phrases translated, and some suggestions for comebacks:
"That's not what happened."
Translation: Your experience is invalid.
Comeback: I'm the one who decides my own experience.
"You're too sensitive."
Translation: Rather than take responsibility for my own behavior, I'm going to distract you by putting you on the defensive.
Comeback: Lack of sensitivity is the issue here.
"It wasn't that bad."
Translation: By minimizing the event, I absolve myself of responsibility.
Comeback: Minimizing my experience doesn't solve the problem.
"I don't understand …[why you're upset, your choices, your pain]."
Translation: I refuse to have empathy for you.
Comeback: The first step in understanding is to accept that my experience is valid.
Not all relationships can be salvaged from gaslighting; however, recognizing the patterns will undoubtedly help in future relationships. In a healthy relationship, people will self-correct when a pattern of subtle gaslighting is pointed out. In a toxic relationship, identifying these patterns will not result in changed behavior.
If you've experienced gaslighting in any form, reclaiming your autonomy is essential. When you own your thoughts, feelings and experiences, you also own the ability to make choices that aid you in your own well-being.
Originally published: March 12, 2021