New Movie 'Promising Young Woman' Lets Trauma Survivors Who Weren't Believed Get Revenge
---
A new movie is putting a twist on a revenge fantasy that might just be cathartic for trauma survivors who weren't believed when they shared their experiences.
Titled "Promising Young Woman," the new movie follows Cassie (Carey Mulligan) who dropped out of medical school after surviving rape and faced a series of people who didn't believe her. When she reported the sexual assault to the school, her concerns were dismissed to protect her rapist — a common occurrence for many survivors. Not content to sit idly by, Cassie takes things into her own hands.
Cassie gets her revenge on other predatory men by going out to bars, posing as helplessly drunk to see if a "nice guy" would come to her rescue. When the men who pick her up try to sexually assault her, they're confronted with a very sober Cassie who holds them accountable for their behavior. Based on the trailer, however, "Promising Young Woman" may take a darker turn as Cassie taps into her medical school background.
"Promising Young Woman" was written and directed by Emerald Fennell, now the showrunner for "Killing Eve," a drama that follows a spy (Sandrah Oh as Eve) who gets entangled with the assassin she is supposed to be chasing. Fennell told Empire in an interview she wanted to look at rape culture's effect on people who otherwise might not offend but internalize the "she's asking for it" narrative of rape culture.
"I was so interested in people who aren't evil and how our culture contributes to all of us making bad calls because it's so normal," Fennell said, adding:
You notice her character really doesn't say anything. She's just there. What Cassie's been doing, it was very important to me that it's not a trap — she just puts herself in places in a certain way and sees what happens. It's amazing how the men who pick her up justify this.
Fennell also said she intentionally put Cassie in powerful positions throughout the film, right from the opening shot. Fennell told Empire the film opens with Cassie on a red bench with her arms outstretched on either side of her, which sends a clear message to those who might approach her.
"The imagery in the movie is sort of Biblical," Fennell told Empire. "There are a lot of crucifix positions. Even though she's vulnerable, there's a kind of power to that moment I think. That blood-red banquette she's sitting on, it's a warning."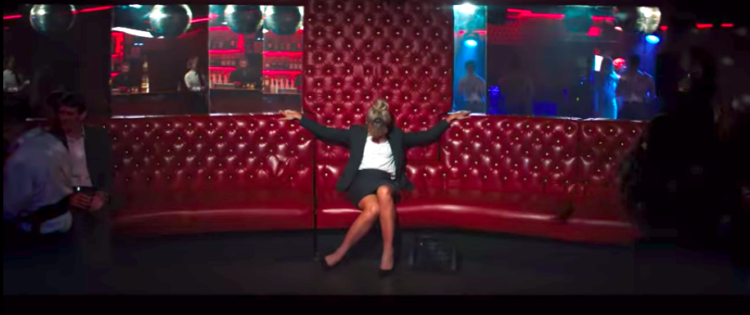 Though the trailer doesn't make clear how she gets her revenge on the men who try to assault her, Fennell hinted Cassie will make it memorable if they don't see just how toxic their behavior is.
"She gives people an option — see your mistake or I'll show you your mistake," Fennell said. "The ways in which she does that are much more surprising and unusual and frightening. A lot of the time I think people would rather be punched in the face than have to go through something more existential. She takes people down the labyrinth."
The "Promising Young Woman" trailer is here! Making this film has truly been the greatest joy of all time.

Who's ready for some ice cold revenge? https://t.co/fYZJZLvyTG

— Emerald Fennell (@emeraldfennell) December 11, 2019
While causing harm is never the appropriate answer, it's OK if you've ever had a revenge fantasy. Research suggests it's very common for trauma survivors to experience revenge fantasies and they serve a purpose. For many people, thoughts of revenge help survivors reclaim their identity and personal power, without acting on any of the fantasies.
"Promising Young Woman" will premiere at Sundance in January 2020 before its wide release on April 17, 2020.
Updated Dec. 14, 2019
Originally published: December 13, 2019