What It's Like Living Near the Wendy's Where Rayshard Brooks Was Killed
---
The neighborhood is quiet today. The wild giggles and delighted screams of children caught up in their games of chase, make-believe and hopscotch are silent, and the yards are still. The older women do not sit on their front stoops, waving to familiar passing vehicles; the regular joggers opt for other exercise; the young men don't venture out front for a smoke or to tinker with their cars. My daily walk with my small dog is especially short and hurried, and we don't stray too far from the house.
In the past four weeks, my city has made national (and, perhaps, international) news with the police shooting of Rayshard Brooks in the parking lot of a Wendy's here in Atlanta, Georgia. In the wake of the murders of Ahmaud Arbery, Breonna Taylor and George Floyd — and considering the history of the United States is inextricably linked to violence against black bodies and bodies of color — Brooks' death was, for some, the breaking point. Protests led by peaceful protestors and activists occurred. Then, came the unmitigated destruction and violence from those entities who were, perhaps, too frustrated with the stay-at-home orders, too filled with rage at the state of the country, and too misguided to channel their efforts into productive avenues of protest, activism and change. The Wendy's where Brooks was shot was set ablaze and vandalized. People literally took to the streets, blocking intersections and highway exits, and the National Guard was deployed, equipped with tear gas.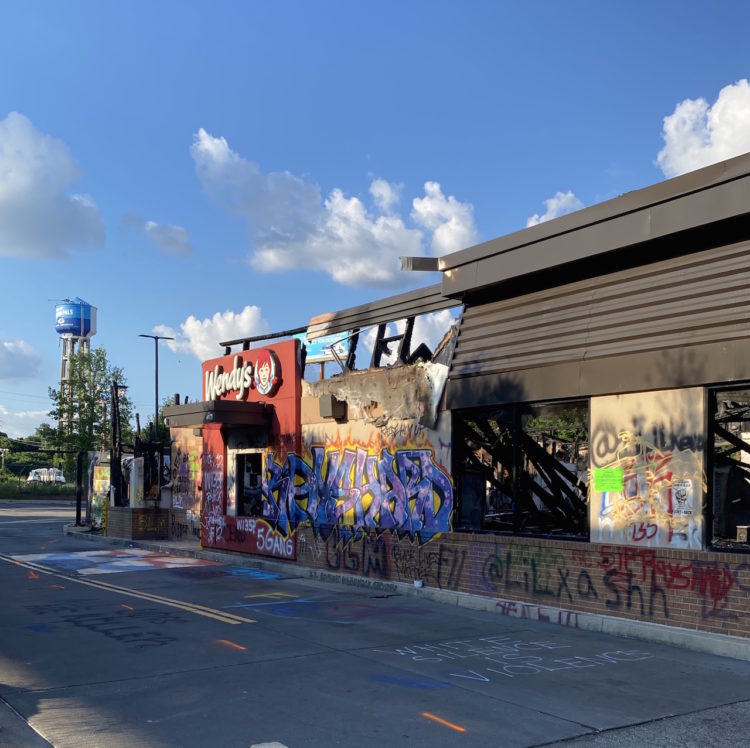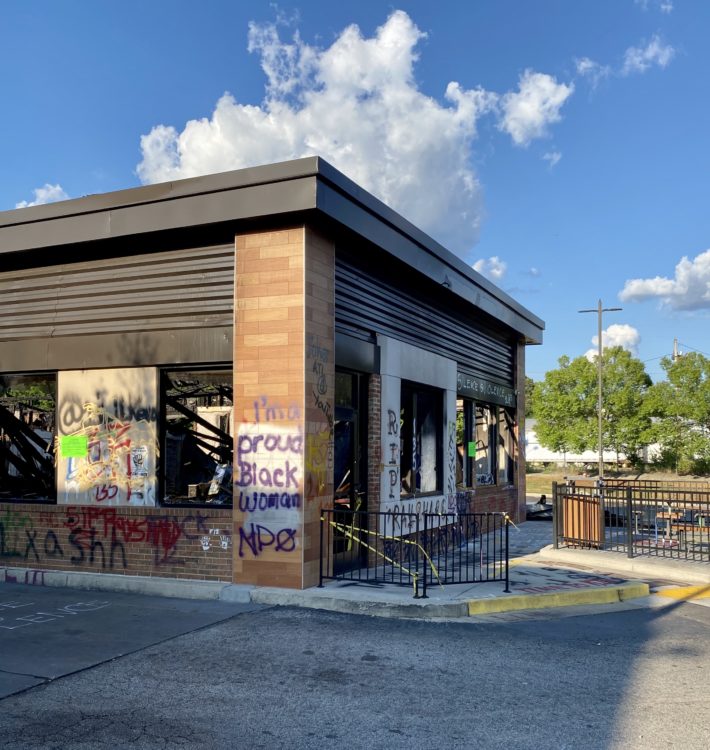 All of this happened in my neighborhood — a block away from an elementary school; within walking distance from a church, a senior living community and a YMCA; five minutes from my home. When people say that violence is happening in their city or in their backyard, they don't usually mean it literally. Fast forward to July 4 weekend ("Independence Day" weekend seems a bit too ironic considering all things…) after weeks of independent occupations of the Wendy's and the surrounding streets, a group of people armed with firearms created blockades and shot at those who tried to pass or circumnavigate them. Secoriea Turner, an 8-year-old girl, was the victim of that violence. Her mother begged God to save her daughter's life, grasping Secoriea's bleeding body in her arms, five minutes from my home.
The next day, there were more shootings, leaving several more dead and dozens injured — all five minutes from my home.
We've heard the sirens. We've seen the choppers. The devastation and the aftermath has been inescapably apparent, as our neighborhood businesses have mirrored (and continue to mirror) war zones, with shattered glass littering the area and doors and windows of businesses boarded up.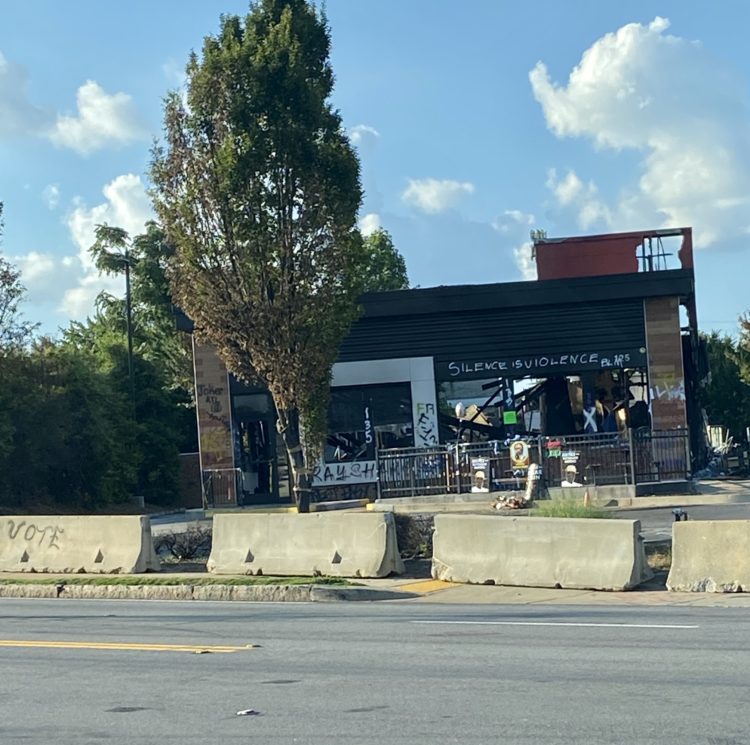 As an American Black woman in the United States, I have not known safety (particularly in police presence) for a long time. This has caused me stress and anxiety. One Christmas, my sister gifted my family members and I dashboard cameras that can record our driving (including any interactions we have if we are stopped by police). My friends, family, and I have shared apps that may be activated right before or during police interactions that order the phone to record what is happening.
I find myself finding more reasons to be a recluse, desperately keeping my family indoors and reaching heightened levels of anxiety when we must venture out to work, go to the grocery store or check on elderly neighbors.
I am rarely calm; I am rarely at peace. I sleep light these days and have nightmares rife with gun violence. I wake up flailing, punching or kicking in defense, convinced there is an active threat. Sometimes, still half asleep, I jump out of bed (as fast as I can — I do still live with chronic pain), grab the baseball bat under my bed and dart around the house to check the alarm system and the door locks.
While I used to be nervous and fearful of police officers, I was never nervous or fearful in my own neighborhood. Now, my neighborhood is a war zone. It is ground zero.
Today, the neighborhood is quiet.