A Letter to My Daughter With a Rare Genetic Disease
---
From the moment I first saw your sweet face, I knew that my description and idea of love would never be the same. I loved you while you were in my tummy, but no one prepared me for this new love that would overcome my mind and body when they placed you in my arms.
Your dad and I had it all planned. We knew what kind of parents we were going to be and had already dreamed up your life, playing future scenarios in our head with smiles on our faces. Our happily ever after was just starting, and we knew life had great things in store for our family.
Well, we quickly found out that life doesn't always go as planned, and when the doctors uttered  "abnormal" after your MRI scans, our hearts were crushed, but our love for you grew even more.
You see, every day I wake up thinking I know what love is, and I think I've loved as much as my heart can possibly take, and then you walk up to me and say "Hi, Momma" with your head tilted to the side and your tiny mouth grinning. And my heart bursts at the seams with unconditional love for you. Each time you overcome an obstacle no little girl should ever have to do, my love grows. When your daddy is the only one who can get you to sleep at night and you only cry for him, my love grows. When I see you defying what the doctors have told us, my love grows. And when I see you struggle with what this world holds for you, my love still grows.
You've taught me more about love than I ever thought possible. And even in the times of complete heartbreak, I find myself feeling blessed. Because had I not been given this intense love for you, none of these hardships would hurt as bad as they do.
Thank you, sweet girl, for bringing such a beautiful and pure love into our lives. Without you we would still be skimming the surface, never knowing what we were missing out on.
I love you with every piece of my being. And I'm so proud to call you my daughter, sidekick and hero.
Love you always and forever,
Mom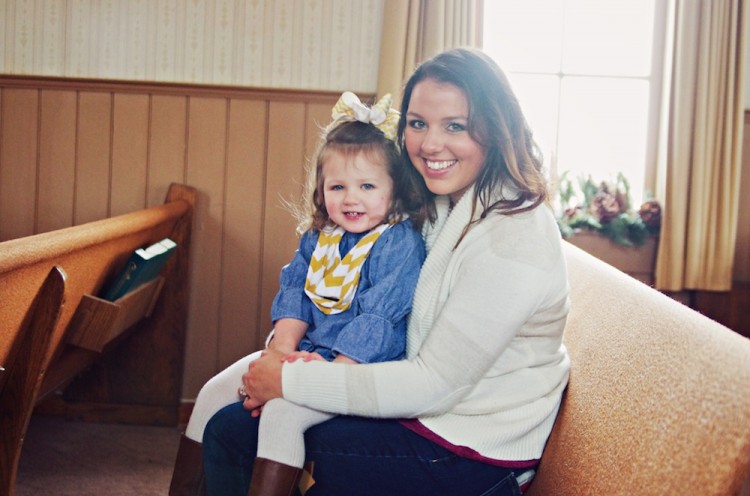 Want to celebrate the human spirit? Like us on Facebook.
And sign up for what we hope will be your favorite thing to read at night.
Originally published: February 12, 2015