11 Dos and Don'ts for People Who Pass My Special Needs Family in Public
---
If going out in public with my children, MaryEllen and Kevin, were an Olympic sport, I'd take home gold. They were both born with Warburg Micro Syndrome, which makes getting out the door an almost unimaginable task. But like a true dedicated sports professional, after years and years of practice, I'm just good.
I can toss together vents, pulse oximeters, feeding tubes, wheelchairs and a million supplies like a boss. I make sure oxygen tanks are full, the van has gas and then get everything (plus kids, nurse, helper and me) to fit inside.
That's the easy stuff, though. I should really get awarded for living with the stares and pity looks. Wherever we go, people are uncomfortable. It's really OK, I understand. After 28 years, I'm accustomed to it. But if you really want to know what to do when you see us, here are some Dos and Don'ts:
DON'T :
Don't go all the way to the other side of the aisle, street or hallway like you're going to catch the wheelchair disease. It's really not contagious!
Don't look at us, then look down, then look again, then look down. We can see you, and you look funny!
Don't give that tiny little quarter-smile thing as you rush by. Give us the whole smile, and we'll give you a whole smile back!
Don't pull your children closer to you when you see us. We won't take them, promise!
Don't pass us by and then turn around to look. We really look better from the front. It makes us feel weird when you're looking at our butts.
Don't just stare and stare and stare and stare and stare.
Don't have that shocked, big-eyed look on your face. Please. It makes my heart beat faster, and I'm at that age when heart attacks can happen at any time.
Don't say, "Ahhh." I don't know what to do with that, in all honesty. Is it good, bad, pitiful, indifferent? That one confuses me, so and I might say, "CHOO!" back.
Don't say, "How do you do it?" I'll keep you there for 7,687 days telling you!
Don't say, "You're amazing." Even though I am, it's for a million other little reasons. Pushing a wheelchair is not that difficult.
DO :
Do say, "Hi!" Or, "Hello." Or, "Good day." Or, "Aloha!" Whatever floats your "daily greeting" boat.
See you out there!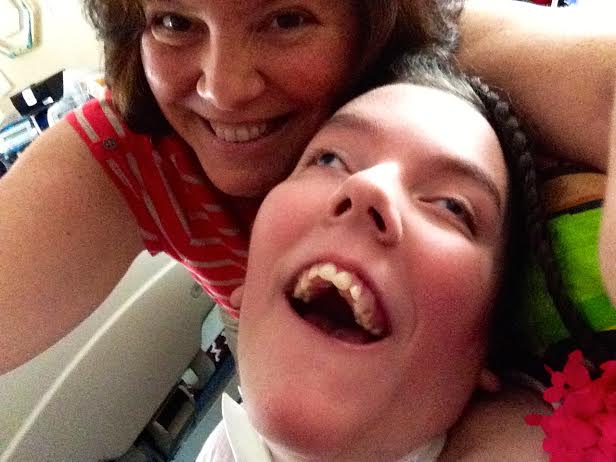 A version of this post originally appeared on The Heartful Mom.
Sign up for what we hope will be your favorite thing to read at night.
Originally published: June 2, 2015