The Note Many Special Needs Parents Have in Their Back Pockets
---
Life goes like this: Grow up, get married, have kids and then live happily ever after, right? Well, somewhere in there, life gives us a reality check.
When MaryEllen and Kevin were young, we were told to not expect them to live past 2 years old. When we got past that hurdle, two years became five, then 10. Why we've been blessed with all these "extra" years with them, I don't know.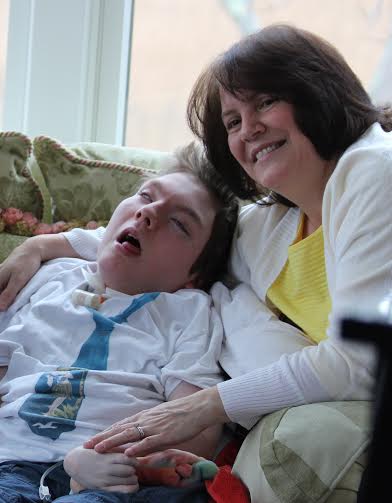 Yes, doctors don't know everything and they are not God. But they do know children like MaryEllen and Kevin are more likely to have complications like pneumonia and seizures that could have devastating consequences. Is this bout of congestion going to lead to pneumonia, then hospitalization, then never getting better? Was that seizure something I shouldn't have taken lightly because it caused enough brain damage that would never get better? Like a note that is scribbled and stuffed in a back pocket, these thoughts are always there. We march on day to day, though, living in our rosy world of another tomorrow.
We're not alone. Many families carry that note around in their back pockets, too. Families in the special needs world know all too well the fragility of life. In our small circle, we always know loving parents whose child is ill, on hospice or constantly in and out of the hospital. It chips away at my heart, knowing that our family could easily be "the one."
To all the families we know who have gone down the path no parent ever wants to travel, please know through your stories and loving dedication to your children, I love my children more. I take the advice you give — the same advice you all share after losing a part of yourselves. I hug my children more, love them more and appreciate them more every time I hear your heartbreaking news.
Know that I am always thankful for another day because I know you didn't get one. You and your children have taught me so much. Thank you.
That crumpled note has good advice for all of us. I pull it out, and through the wear and tear of life and back pockets, I can clearly see: "Dear Mom, Love me today."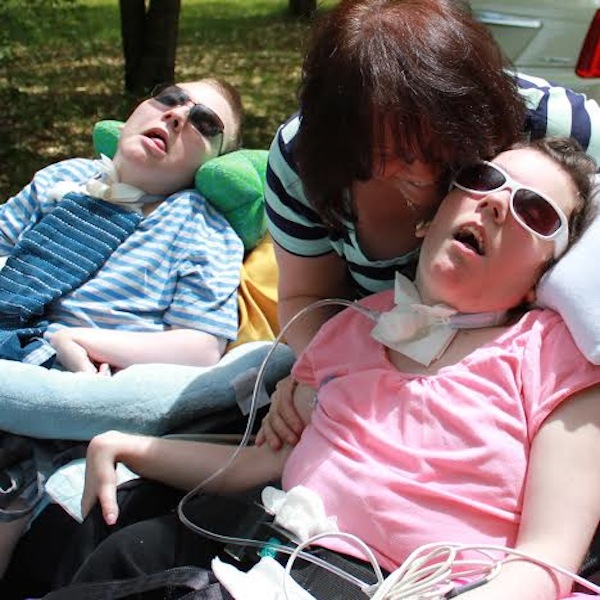 This post originally appeared on The Heartful Mom.
Originally published: June 12, 2015