Why I've Never Written Publicly About My Daughter's Condition. Until Now.
---
I am a writer. What I mean by that is it's my profession; I'm paid to write. But I also just write, because. Even if nobody wanted to pay me, I'd still write. If I lost my laptop, I'd find a pen. If I had no pen, I'd probably just write in my head. It's what I do.
But up until now, I haven't written publicly about my daughter's condition, which I've known about for nearly five years. There are a few reasons for this:
1. Initially I was grieving and didn't want to deal with awkward questions and reactions, so I only told people on a need-to-know basis.
2. I wanted to keep my work life separate from home.
3. There was so much to say, I didn't know where to start. My personal records on the subject are a random jumble of thoughts, observations and reactions.
4. It's not just my story.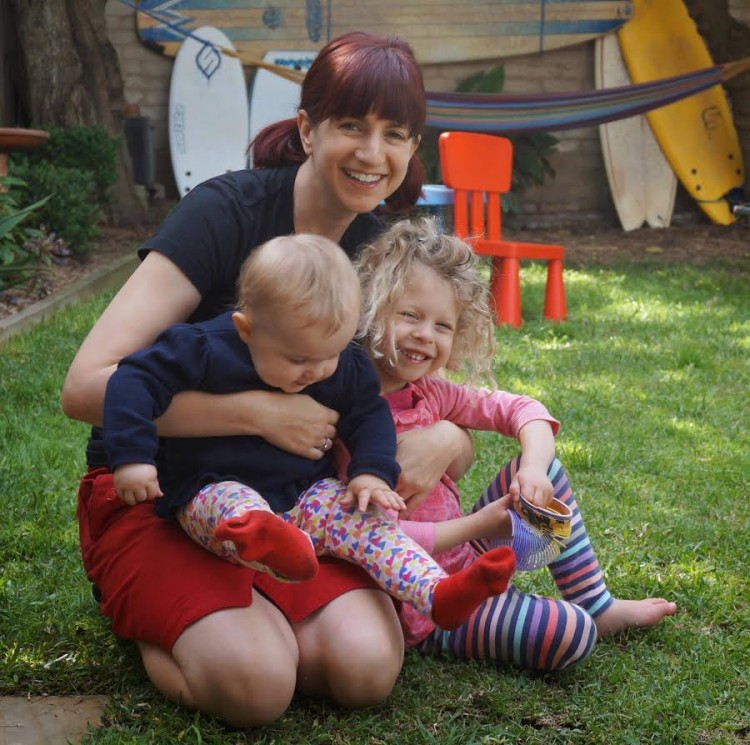 That last point is the main one. Is it my right to publicize my daughter's condition? Is it anyone else's business? What should I write? Do I announce her condition in a headline, or tack it on later as a faux-casual afterthought? Is it my place to frame her, to label her in the public eye as "special needs?"
The term makes me wince, as do all the D-words: disabled, disadvantaged, differently abled.
The other day, I asked our pediatrician not to use the word "problem" in relation to her condition. He apologized. In the past I wouldn't have spoken up, but things have changed. New words and descriptions are emerging, a new positivity, new perspectives. More dialogue, more voices, more stories, more sharing. I love it. It comforts me. When she was diagnosed, at nine months old, I felt so alone.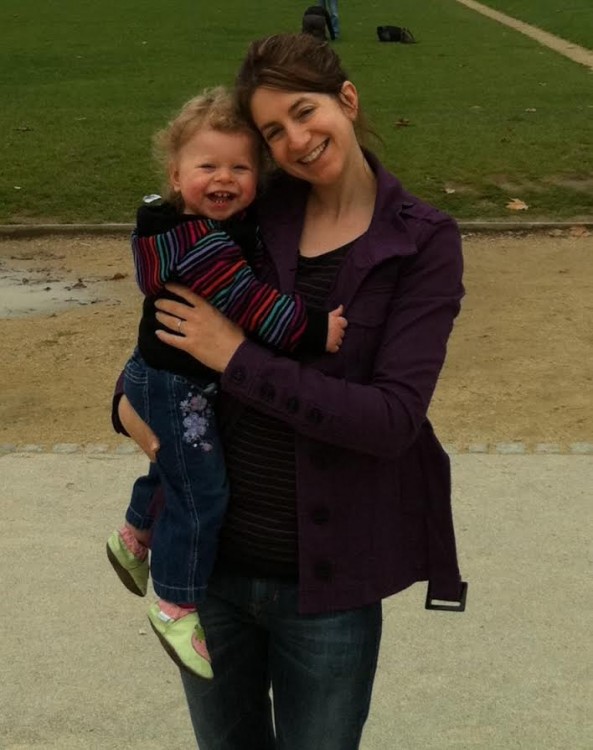 So, do I write about the beginning? An unsettled baby, our first, she cried lots and didn't feed well. The night we got the news of her diagnosis? It was by voicemail (yes, really), and the ground caved in. The grieving? We stayed in bed that first day and cried, our lives changed forever.
Do I write about the pain of seeing other babies crawl and walk, while she couldn't? The awkward reactions of other parents in the playground when they asked me her age? The appointments? It felt so overwhelming, trying to learn and make decisions, constantly pushing and trying to do the best we could for her.
Do I write of the joy when she finally did walk, the look of amazement and pride on her face, the incredible feeling of reaching a goal shared by many? Or do I just write about my daughter, who's a person way before she's a condition?
She is five. She has starry blue eyes and blonde curls.
She has a big smile and just lost her first baby tooth.
She loves languages and jumping on the trampoline.
Fine motor tasks such as writing or drawing are challenging for her, so she avoids them.
She has an incredible memory (nails songs like The Boxer, "a pocketful of mumbles, such are promises"), but day-to-day comprehension is an issue.
She gets frustrated and overloaded.
Music with drums and abrupt transitions can make her emotional.
Every so often she has a heart scan.
She has a tendency to obsess over particular people and books.
She is good at negotiating.
She is small for her age.
She loves R2-D2 from Star Wars, and reading and birthday parties and hugs.
She had surgery at just four weeks old.
She hates being shushed.
She is incredible and adorable and beautiful.
At school, they are learning everyone is special and it's okay to be different. I love that. That is the world I want my daughter to grow up in.
Want to end the stigma around disability? Like us on Facebook.
And sign up for what we hope will be your favorite thing to read at night.
Originally published: February 27, 2015