To Mary Lambert, Who Changed My Life With A Single Song
---
The day I met you was easily the best day of my life. It was Boston Pride 2015, and I had honestly volunteered partly because I thought I might have a chance to meet you. I spent the morning talking to the person who seemed to be single-handedly running the festival about how much you meant to me, and how amazed I was that even if I didn't get to meet you, I would get to see you perform the songs that helped me so much over the last few years.
The first time I had ever heard a song by you, it was in my high school drama class, and my friend had used part of your song "Body Love" as dialogue in a play she had written. I listened to the song about eight times that night, and each time I cried. You see, when I first heard "Body Love," I was struggling with an eating disorder. I hated my body and I hated myself. But all that changed when I heard "Body Love" for the first time. From that point on, every time I had an urge to do something self-destructive I would put it on and sing along.
The day of Boston Pride, I woke up thinking it could be the day I would tell you everything in person. I wasn't even supposed to be behind the scenes of the festival area, but the person who was in charge brought me back there and decided he wouldn't let me go after I told him how much you meant to me.
I was positioned at the gate that all the performers came through when you arrived. I remember when you walked past me. You smiled and I started crying. After a little while, the person in charge of the festival came and got me and told me to come with him. I didn't know it until I was in the room with you, but he was bringing me to meet you before you went on.
The moment I walked into the room, everything was so surreal. You were there, in front of me, and all I could manage to get out was "Thank you." You hugged me, and I went back out to the festival area. I was told when I got there that everyone was in agreement that I should just sit on the steps and watch you.
I did just that, and during "Body Love," we locked eyes. It was almost like you were singing the song that changed my life so much to me. As you neared the end of the song, you smiled and sang, "You are a goddamn tree stump with leaves sprouting out, reborn." That line of the song had meant so much to me, and I don't think you knew. During your performance, a girl fought her way through the crowd to come hug me because I was crying so hard.
Mary, I don't think you'll remember me, and that's OK. But I want you to know that so much of what happened that day is etched into my brain, and I decided I am getting lyrics from "Body Love" tattooed on my arm.
Those lyrics are going to be, "I once touched a tree with charred limbs, the stump was still breathing but the tops were just ashy remains, I wonder what it's like to come back from that" on one forearm, and on the other arm will be, "You are a goddamn tree stump with leaves sprouting out."
Thank you so much for everything you have done for me. I can't wait to hear your next album.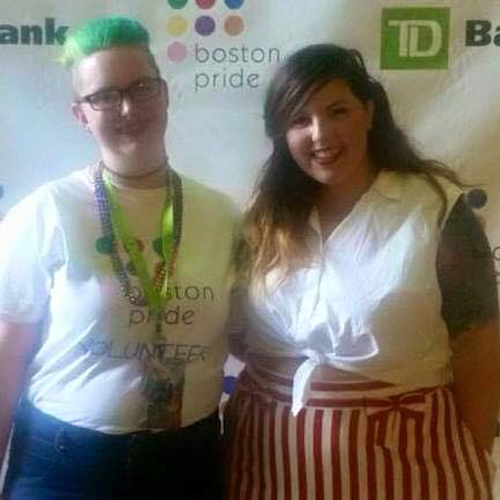 The Mighty is asking the following: Write a letter to a stranger or someone you don't know well who showed you incredible love recently. If you'd like to participate, please send a blog post to [email protected] Please include a photo for the piece, a photo of yourself and 1-2 sentence bio. Check out our Submit a Story page for more about our submission guidelines.