June 17, 2016
When Becoming Chronically Ill Feels Like Culture Shock
---
The summer before my last year of college, I had the opportunity to study abroad in Italy. As anyone's first experience traveling outside of the country for the first time would be, it was life-changing. I gained lifelong friends and traveled to places I never dreamed could exist. I saw cathedrals that were so awe-inspiring, words failed the moment I walked in. I explored too many museums to count, always finding a new fresco or sculpture to adore. I spent a day hiking through the hills of Cinque Terre, passing through lush green forests, seeing pastel homes on the coast, avoiding mudslides, enjoying the quality time with my friends in the middle of beautiful, rural Italy. Some of my most treasured experiences are from that summer traveling in between classes, eating too much gelato and pizza in front of the Duomo in Florence.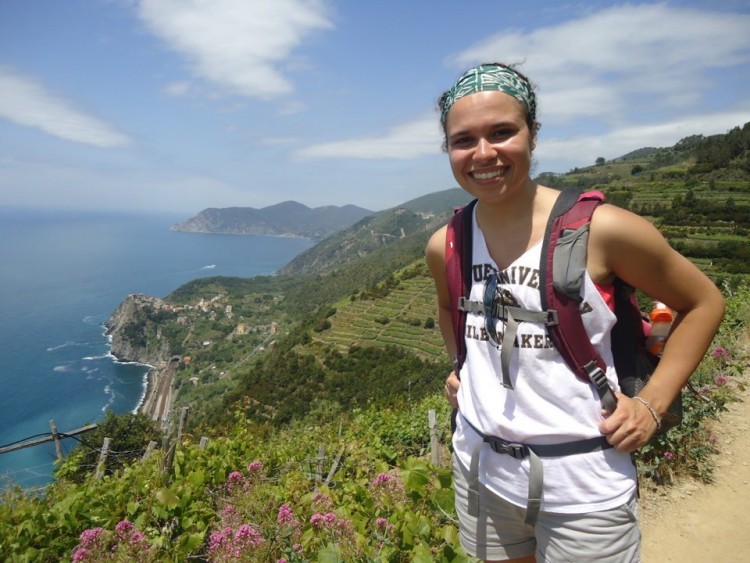 That was just three short years before my life would be turned upside-down by my chronic illness. In 2015, I developed my first symptoms of postural orthostatic tachycardia syndrome (POTS). Life looks a lot different than it did three years ago. You won't find me signing up to tour cathedrals or hike mountains any time soon, at least not without a well-thought-out plan with how to combat my symptoms while still enjoying the experience. Even though life looks different, I still find many parallels from my first days in Italy to my first weeks and months with chronic illness.
Before I was able to leave for Italy, my program required participants to attend meetings on the culture we would be immersing ourselves in to prevent culture shock as much as possible. We spent hours discussing the history of Italy, the pace of life in our new home, and what we could expect the first few days. All of our advice came from previous participants and from our program director, someone who had traveled and lived in Italy too many times to count. These meetings and discussions truly helped my transition during my study abroad time. They helped me avoid the dreaded culture shock. I knew what cultural phrases were appropriate, how to avoid looking like a tourist with my clothing choices, and to never tip our waiter. For a few months, I was no longer Alexandra, the American. I was Italian and life was molto bene.
When I first developed symptoms and was diagnosed with POTS, I didn't have the luxury of sitting down with others who had traveled this road before. All I had was a phone call from my doctor essentially saying, "I think you have POTS. Make an appointment with this specialist five hours away from you. Increase your fluid and salt intake. Good luck and feel better." That's it. I was doing it alone. Looking back, this was the first moment I experienced culture shock as a chronically ill person. I was disoriented in how to navigate my health care. I was anxious for answers about how I was supposed to live. I couldn't think any more about my big life goals any more. I was angry that this happened to me. Name an emotion, and I had it.
Luckily, I have found a place in this community of chronically ill. Websites and blogs like The Mighty have helped me become more comfortable identifying myself as a chronically ill person. Others' insights and shared wisdom help me not feel so foreign in my own life anymore.
I recently came across a quote in a book I was reading that brought the idea of chronically ill culture shock to mind. In his book The Last Lecture, Randy Pausch says, "If you can find your footing between two cultures, sometimes you can have the best of both worlds." Just as I found myself in Italy, an American trying to embrace the Italian culture, I now find myself identifying as someone who is both well and ill at the same time.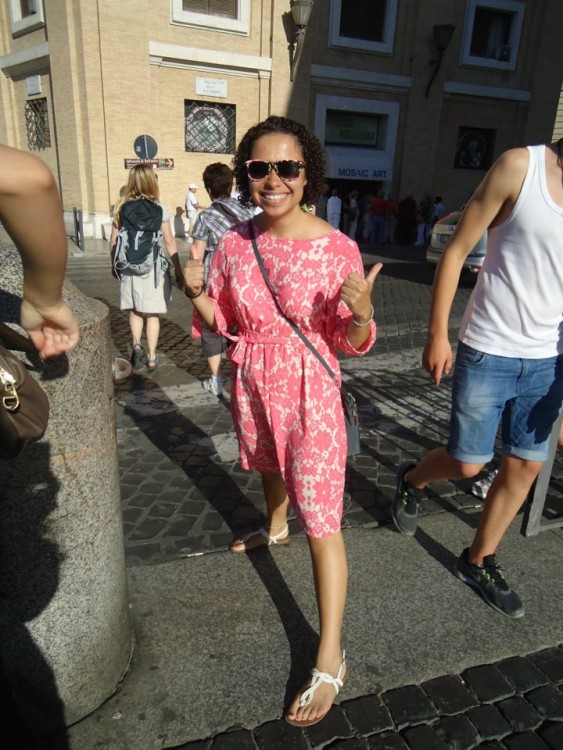 This thought reminds me of a picture I took while visiting Rome. I have one foot in Vatican City and one in Rome. I'm smiling in the picture, but I don't think I could straddle the line between the two locations forever. Thinking about it now as having one foot as an ill person and one as well, I know I couldn't survive constantly trying to keep up appearances in both worlds. I either have to be in one world fully or the other.
For now, I've made the decision to straddle that line. I'm deciding that some days I'll identify as ill. On those days where my friends and family just don't get what having a chronic illness is like, I'll find my community online. Sometimes we all need to retreat to our beds and find solace with the community that has been through the same and sometimes more. Some days I'll identify as well. I'll continue to live my life and live out my goals. I'll explore more cathedrals and eat too much gelato in a foreign country. Spending too much time in either community could be detrimental, but it's about balance. So as I'm adjusting to the culture shock of this new community I'm in, I think it's OK to be in two places at once. Doing what I can while I feel well, and then finding comfort with those who share my chronic illness and understand the struggle.
The Mighty is asking the following: What's one thing you thought on the day of your or a loved one's diagnosis that you later completely changed your mind about? Check out our Submit a Story page for more about our submission guidelines.