What I Want You to Know About My Brother Who Died by Suicide
---
There is a picture in my parents' house from my grandparents' 50th anniversary party. We are all sitting around their pool wearing our matching black shirts that read, "Love is the main ingredient." It was quite a feat getting all of us in the picture, but my grandma had to have her notorious group shot. The tripod was all set up, and after a few trial shots, we were ready for several thousand pictures to be taken. One of my little cousins, obviously impatient with the picture process, pointed at the moon and we all fell in line behind her. That ended up being everyone's favorite group picture. One thing was missing. My brother. He wasn't gone at this point. He just chose to work that day over coming to a family BBQ. Little did we know at the time that would be the last family BBQ he would miss.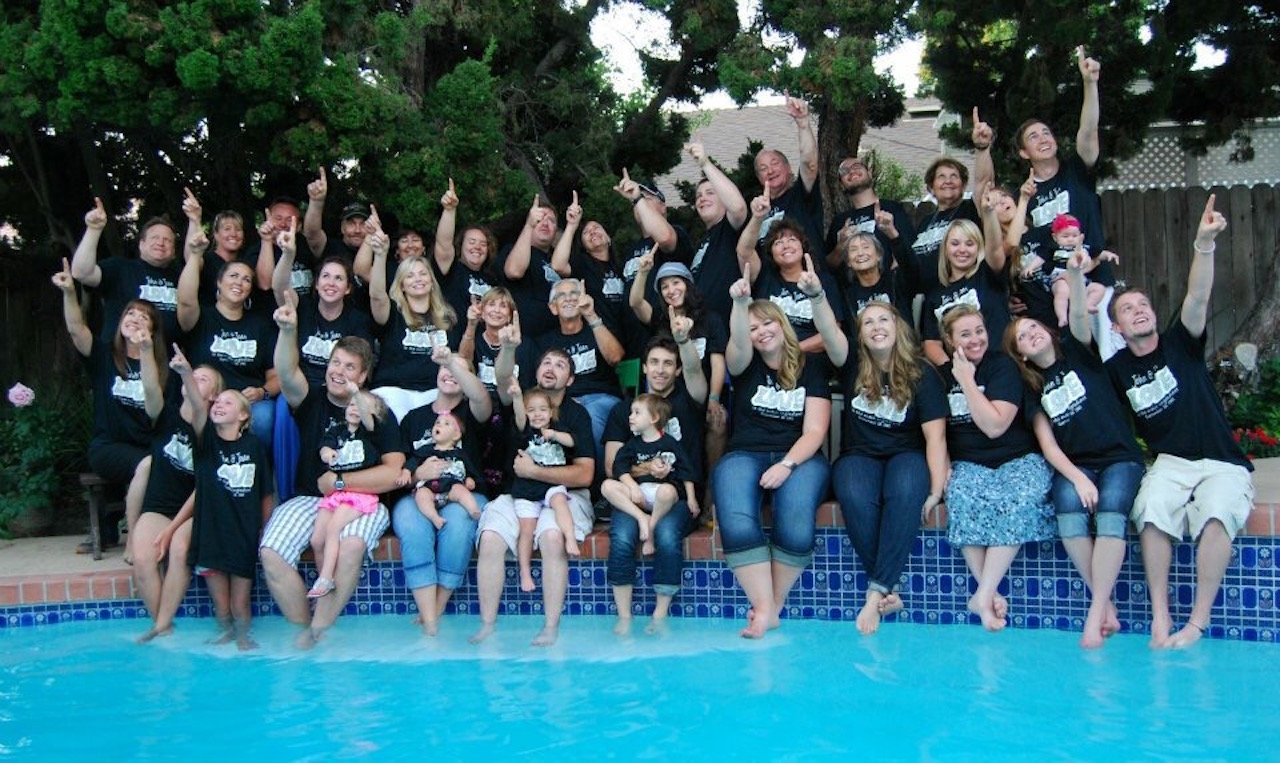 Looking at that picture, I realized all he has missed since he passed away. It feels like an eternity since I have seen or talked to him, yet it feels like just yesterday we were sitting on the couch in Mom and Dad's living room talking about our love lives. Thanksgivings, Christmases, New Years, Easters… have all come and gone. No one to make funny faces during the group picture or eat the weirdest combination of food and fall asleep on the couch. Several weddings and anniversaries has passed by, including my own. We always talked about how we would be in each other's weddings and give tear-jerking speeches at the reception. Many cousins have been added to our family tree. Each and every one he would have absolutely adored. His nephew was born this year. He would have been the best uncle. He would have taken amazing pictures of them. He would have taken them off-roading, paint-balling, and on many other fun activities. He would have taught them how to push all of my buttons. Just like he did.
Each year, another birthday comes and goes, but he will not age. He will forever be 22. He will not have the opportunity to fall in love and get married. He is going to miss out on being a dad and a husband. He and I will not get to grow old together. We will not get to have play dates with our kids or have family BBQs where he tries to convince everyone that hummus is an acceptable topping for a hot dog. He will not be there for me when our grandparents and parents pass away. I think about all of the moments he is missing out on and try to replace that thought with the memories I have of him. Last weekend was "Survivor's Day" for anyone who has lost someone to suicide. While scrolling through Facebook, I saw this question:
What is one thing you want people to know about your loved one who died by suicide?
One thing?
How can I answer that question with one thing? How am I going to describe my brother to people who have never met him? How am I going to share all of the wonderful things about him with my children?
I want people to know he had the best hugs — hugs that could turn your entire day around.
I want people to know he would do anything for someone he cared about. Even at the expense of his own happiness.
I want people to know he was so much more than his depression.
He was funny.
He was smart.
He was caring and loving.
He could make anyone feel better.
I want people to know he was passionate and creative.
I want people to know he was silly and sometimes immature.
I want people to know he had an infectious laugh and a great smile.
I want people to know even though we didn't always see eye-to-eye, he was a great brother and one of my best friends.
But most importantly, I want people to know how my brother died does not define him, but rather how he lived. I don't want his death to be the last thing people talk about. I want people to talk about him and how his life made an impact on them.
I want to hear about the time he brought your kid a balloon or let you crash at his house.
I want to hear about how something he said to you totally turned your day around.
I want to hear about how he had a little too much to drink and decided to play hide and seek in the bed of your truck and then fell asleep.
I want to hear about how he made you lunch out of an odd combination of things he found in the fridge.
I want to hear about how he pulled an unwrapped burrito out of his pocket and offered it to you like it wasn't both bizarre and disgusting.
I want people to talk about him.
I want people to ask me questions about him.
I want people who do not know him and will never get the opportunity to know him to want to know what he was like.
I want people who did know him to tell me stories about him.
But if there is anything I want people to know about my brother, it's not how he died, but rather how he lived.
Follow this journey on Diary for Survivors.
If you or someone you know needs help, visit our suicide prevention resources page.
If you need support right now, call the Suicide Prevention Lifeline at 1-800-273-8255. 
We want to hear your story. Become a Mighty contributor here.