How Creating Comics Helps Me Manage My 'High- Functioning' Anxiety
---
For years, I've drowned my anxiety and depression in work. I've seen several doctors who have said I have no reason to have anxiety so my symptoms must be temporary.
But anxiety wasn't temporary.
I worked more so I would never have time to do "nothing." Because doing nothing means overthinking.
Creating a full comic book in two months in addition to working at my full time job? No problem, I could handle it.
I actually couldn't. Creating my comic was no longer a pleasure. I burnt out.
Suddenly I couldn't do anything. I spent days crying in bed without knowing why.
Why couldn't I just get up? What was the point? 
My comic book felt pointless. I felt pointless.
I then I remembered what Jonny from Hope For The Day said.
It's OK not to be OK.
Asking for help is being strong. So I went to the doctor again. It took me months to get back to drawing. But this became the best way for me to express the things I couldn't explain and I shared it with the world on my tumblr.
Today, I would like to share a comic I just made about what a day with "high-functioning" mental illness feels like.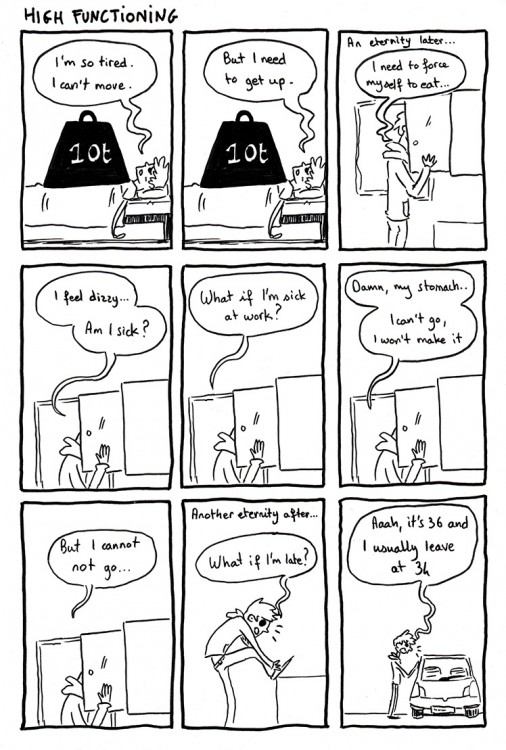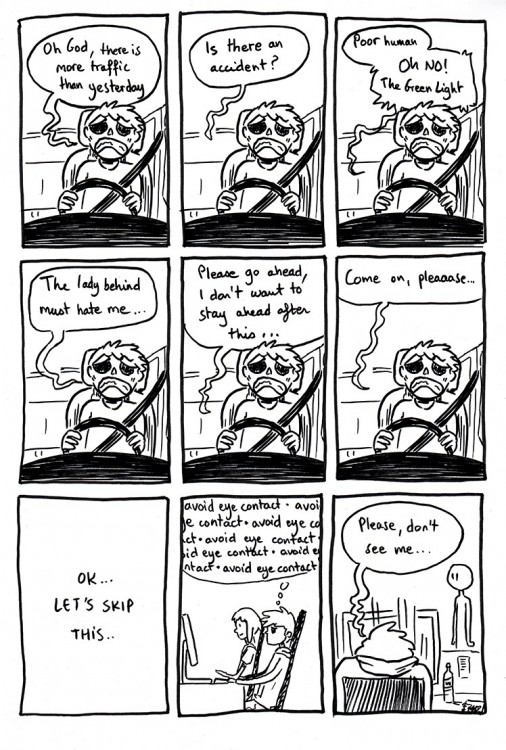 If you or someone you know needs help, visit our suicide prevention resources page.
If you need support right now, call the National Suicide Prevention Lifeline at 1-800-273-8255 or text "START" to 741-741.
We want to hear your story. Become a Mighty contributor here.
Photo via contributor.