What It Was Like to Be on Suicide Watch in a Psych Ward for 16 Days
---
Editor's note: If you experience suicidal thoughts, the following post could be potentially triggering. You can contact the Crisis Text Line by texting "START" to 741-741.
16 days.
I was in the psychiatric ward of a local hospital on suicide watch for 16 days. I attempted suicide twice within 12 hours. 16 days of eating plastic food, sleeping in a slightly too uncomfortable bed, having meeting after meeting with a psychiatrist, night after night of laying in bed wondering what was to become of me. 16 days of being a psychiatric patient who could barely function some moments.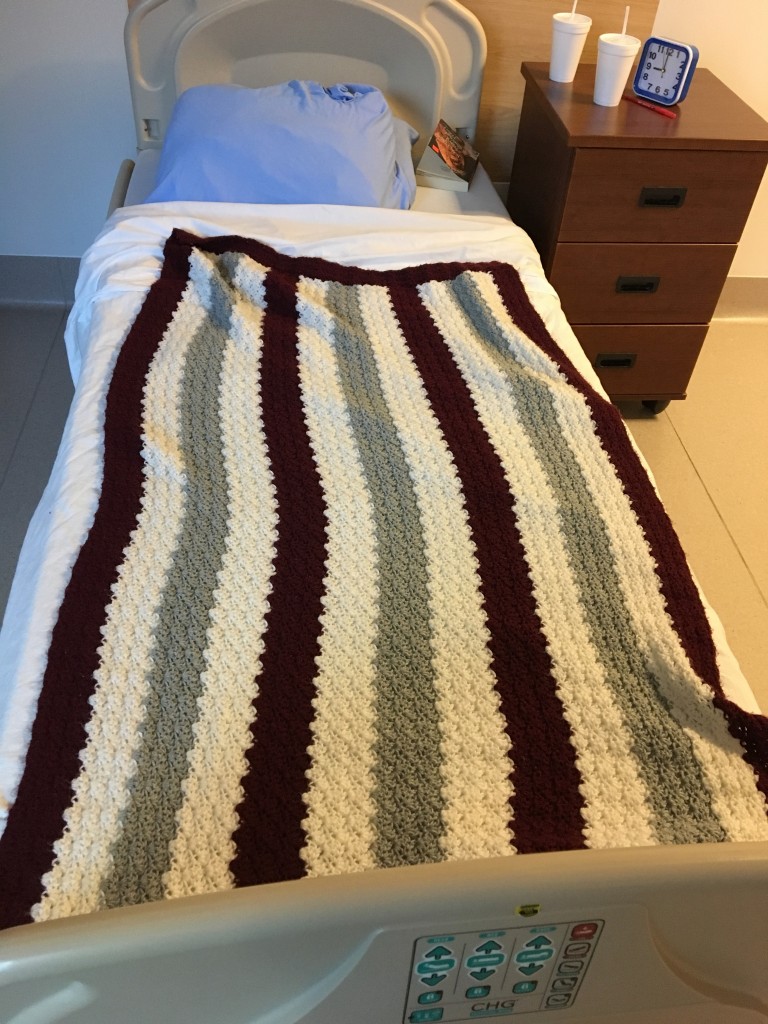 16 days.
It seemed like I was in there forever. The stifling off-white walls and blue hospital gowns submerged in bottles of pills to sedate the pain makes you feel like you'll never leave once you've been admitted. The screams were the worst; patients yelling back and forth at each other and the nurses doing their best to help. An enclosed nightmare is what I would define it as.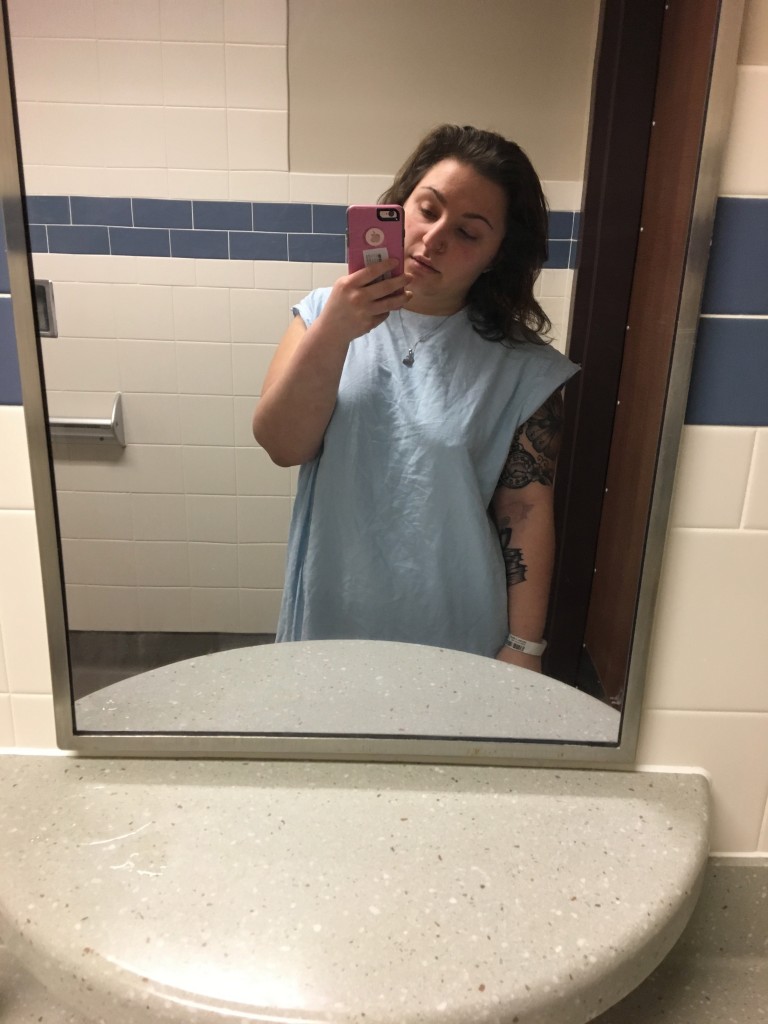 16 days.
Each day was the same routine: Wake up, have breakfast at 7:30 a.m., take meds at 8:00 a.m., wander around aimlessly until 9:00 a.m., go to groups until 12:00 p.m., have lunch at 12:00 p.m., go to groups until 2:00 p.m., wander around aimlessly until 5 p.m., have dinner at 5:00 p.m., wander around aimlessly until 8:00 p.m., have a snack at 8:00 p.m., wander around aimlessly until 11:00 p.m., go to bed at 11:00 p.m. Repeat the routine again the next day. Over and over and over again. It was sickening.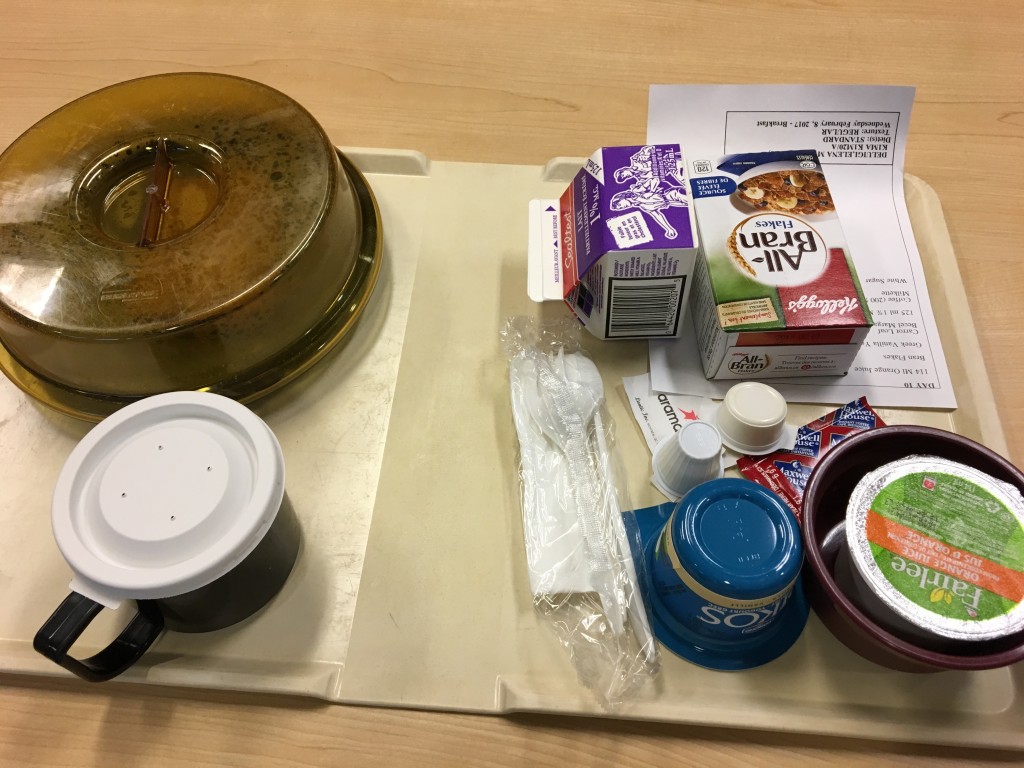 16 days.
The deafening echoes of the voices of the other patients jostling around the back of my mind. "Bunch of assholes they are," "I'm afraid I'm losing God," "I can't hear a word you just said," "I just called the FBI and they will be at the door and they will find the bombs that are all around the building … tomorrow no hospital," "My husband was murdered, my brother was murdered, my whole family was murdered," "Nobody ever said that to me before," "So you're the one in school," "What are you studying?"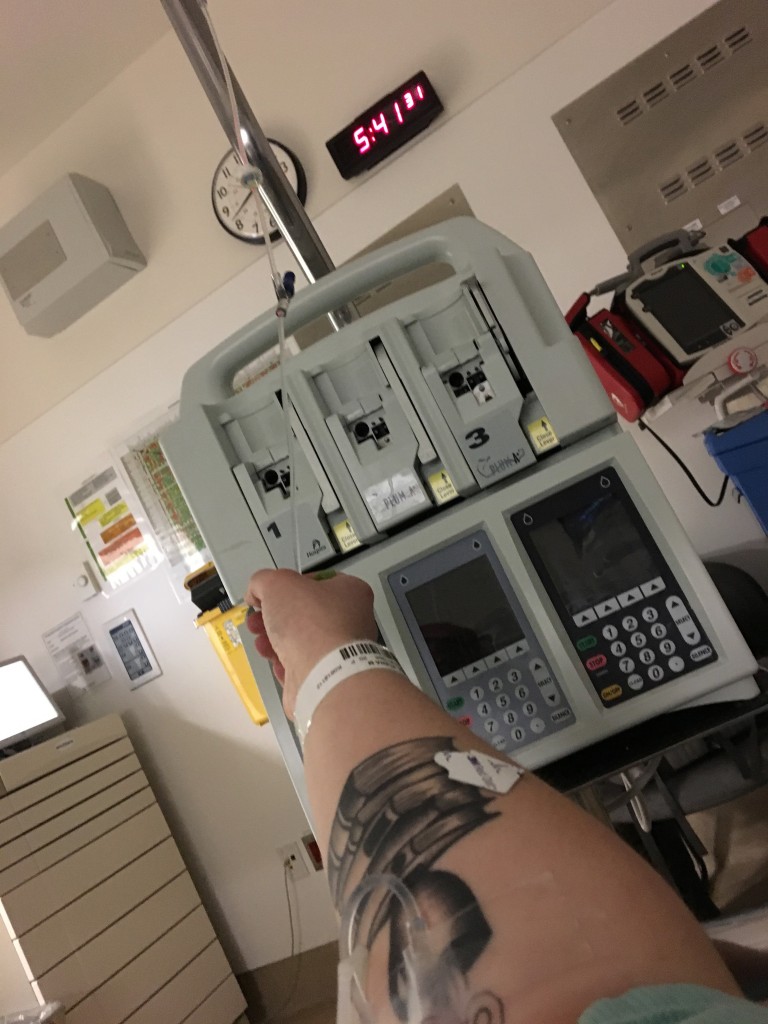 16 days.
The putrid smells that wreaked the hallways still burn my nostrils. The cries, the pacing of feet back and forth, doors opening and closing, the locked doors, the fights, the squeak of the food trolley arriving, the vicious mood swings, no motivation, the hopeless looks, the doctors and nurses; on and on and on. Like a vicious cycle of horror that never ends.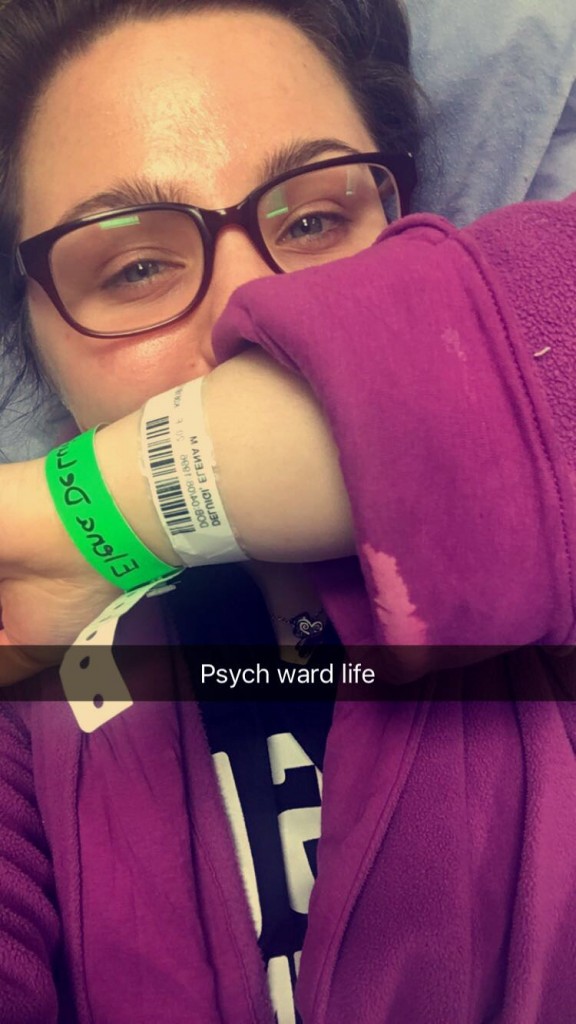 16 days.
I was one of the lucky ones. I brought a few books to read and my laptop to write and do some schoolwork whenever I felt up to it. It wasn't often but I managed to get some things done. Other patients took to drawing or doing puzzles or even writing. We got 20 minute breaks throughout the day if we had the green privileges bracelet. I had one.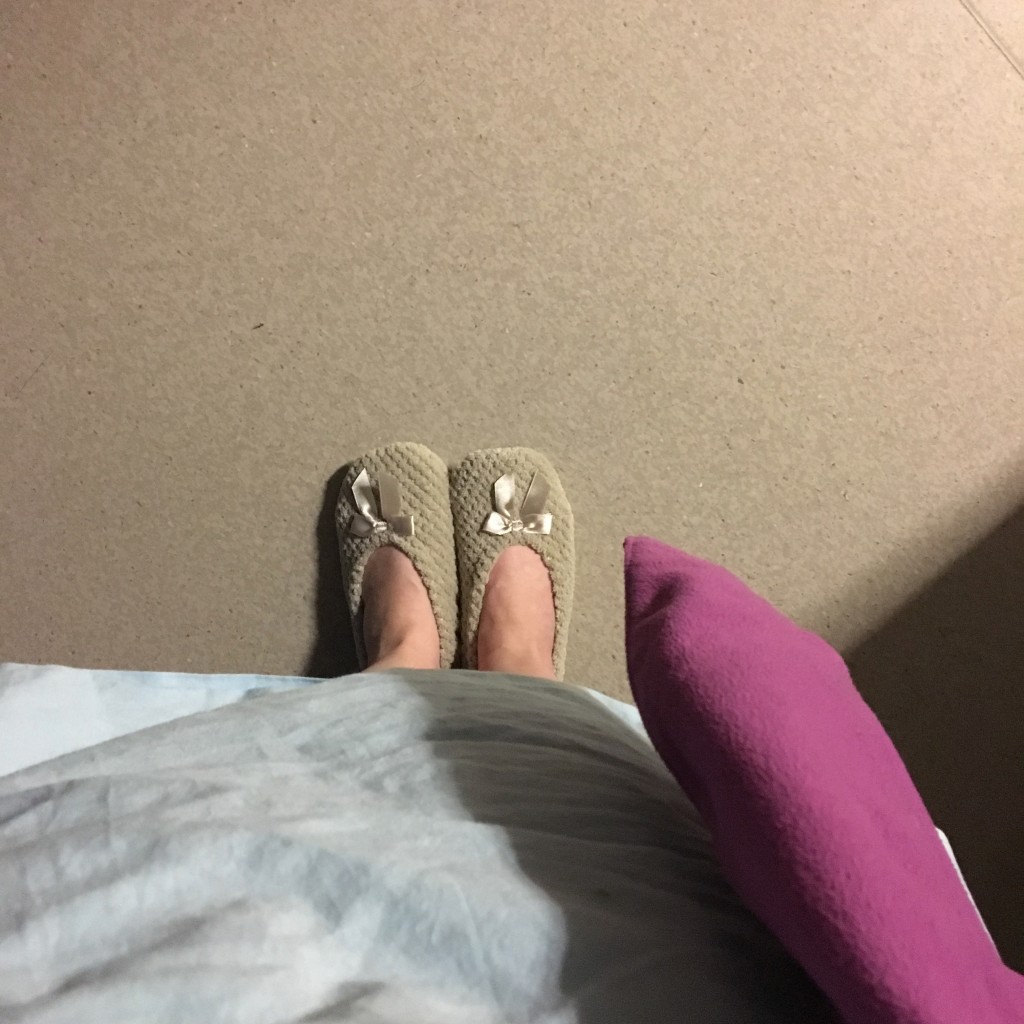 16 days.
I made some amazing friends there. Funny I know, to think you could make friends in the psych ward. But I did. These people were not "crazy" or different to me. They are real people struggling with real illnesses, just like I am. I know that whenever I feel alone and need someone, they will be there. They are my support group just as much as my family and my doctors are.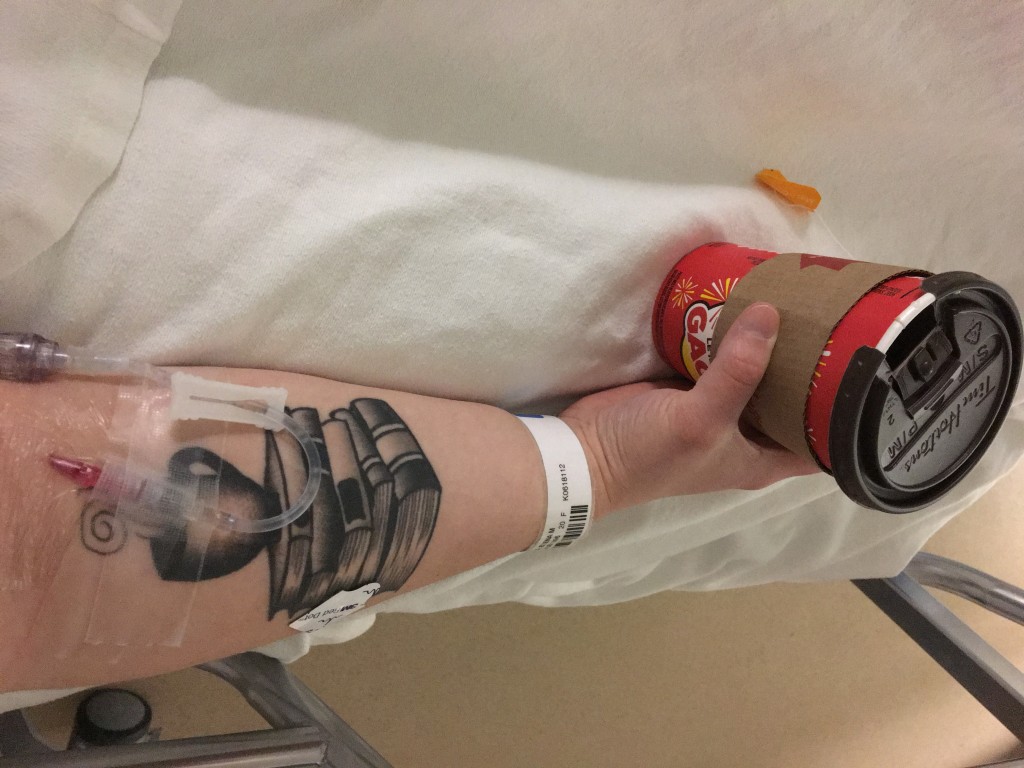 16 days.
I cannot thank those who went through this rough time with me enough. Day after day they were there, loving me and giving me the support I needed. Even when I was acting out or screaming or crying or feeling hopeless, they were there. They walked through fire for me and I am forever grateful. They were a true blessing for me.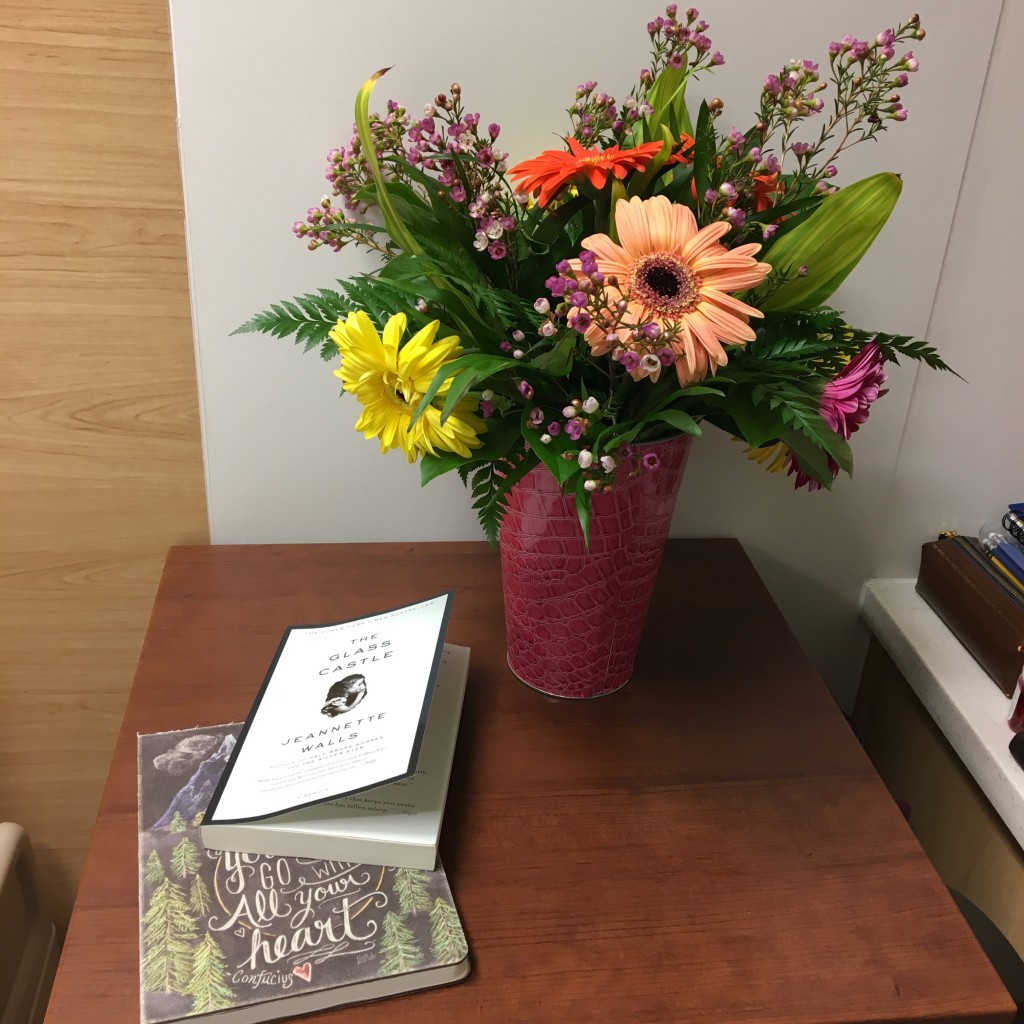 16 days.
This morning at 11:30 a.m., I was discharged from the hospital's psych ward. I walked the long corridor to the doors leading to freedom and beyond for the very last time. No more blue hospital gowns or plastic food; no more stifling off-white walls, uncomfortable beds and screaming patients. No more scheduled vitals check and blood work. No more of any of it.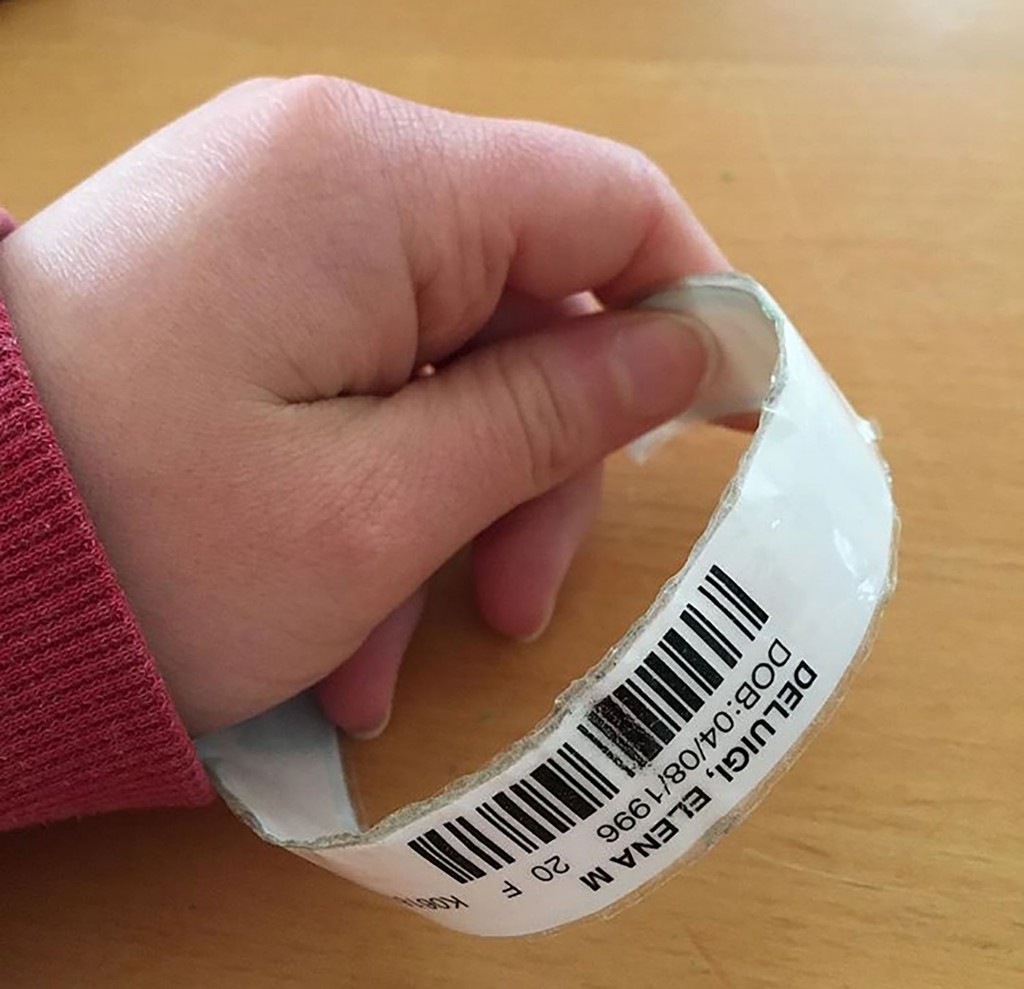 16 days.
Now as an outpatient, I am able to return to society and go school. I am able to go for coffee with people I enjoy spending time with. I am able to live with my mental illness in a manageable way. I am in no way "fixed" or 110 percent better. I never will be. But I will do the best I can to live a "normal" life without letting my illness stop me.
16 days.
Recovery is complex, and in no way a "quick fix." It is grueling and long and can feel useless at moments. I will admit I have felt that way at times during my time in the hospital. I used to think the doctors would make me better and I didn't have to do anything. Wrong. I had to work my butt off to get to the place I am in right now. It was very difficult for me. Seeing what other patients were dealing with made me feel sorrowful, which made it extra difficult for me to learn how to cope with my illness. Coming from me, recovery is hard!
16 days.
I want to express to you that I am who I am and I will never be able to get rid of my illness or become "fully cured." Mental illness is something I will live with for the rest of my life. I have accepted that fact. But even though my illness is lifelong, it should not be life-limiting. I should be able to do all the things I want to do, like travel, study, work, etc. I should not have to succumb to the grasping claws of my illness. I am not my illness.
16 days.
Writing this has been freeing for me. I feel more confident in my words and I will hopefully feel the same in my actions going forward. This is a reminder to me that I am worthwhile and a precious gift from God. I am worthy of life and all that it has to offer.
I am human.
xoxo
-E
If you or someone you know needs help, visit our suicide prevention resources page.
If you need support right now, call the National Suicide Prevention Lifeline at 1-800-273-8255, the Trevor Project at 1-866-488-7386 or text "START" to 741-741.
We want to hear your story. Become a Mighty contributor here.
Images via contributor.