The Depressed Side of Me Most People Don't See
---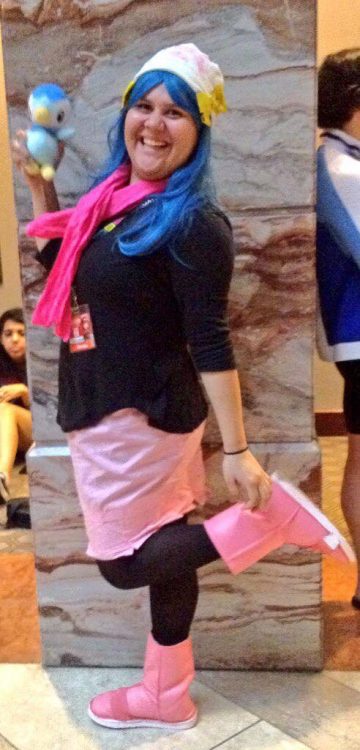 I guess you could call it acting without the recognition and awards. I did want to be an actress at one point as a child, so slipping between roles comes natural at this point. Behind the happy and exciting pictures on my social media lies the girl strangers don't see. In public I appear to be a normal girl with a normal life. Hanging out with friends, dealing with college and going to work. Unless I told you, or you know me personally, you would never guess I have anxiety and depression.
The pictures and happy posts? That's still me — the juxtaposed social introvert, the hopeful, jovial and optimistic friend with the bubbly smile. When I share the pictures of my adventures it's because I want to celebrate the good things I have. Those moments remind me that there are good things to look forward to, What about the writing, the cosplays and the art you ask? Those are my forms of expression when I can't verbally express myself… In a way, they keep grounded.
They've become a mask for me to hide behind (both figuratively and literally). Coping mechanisms if you will. Crying out my emotions can only do so much.
You would never know that my mind never stops racing. It never lets me fully relax. One moment I worry about the future, about what's coming next, about the things beyond my control. Another moment I look and linger in the past, asking myself, "What if?" criticizing myself for things that I wish I could have said or done differently.
Even with medication and therapy, it takes a lot of my willpower to function as regularly as I can. There are times when my depression will stop me from going to the doctor or the therapist. Other times it takes a major event for something to finally click in my brain because of my anxiety.
My low self-confidence and self-esteem partially stem from the anxiety, but it's also due to the bullying I experienced as a child. That bullying only made my anxiety worse over the years. That's why I've struggled so much in public settings. I have my secrets and keep myself guarded because I don't want to feel unsafe again. My anxiety has my mind on high alert whenever I make new friends. Whether I want to or not, depression reminds me that some of the "friends" I made weren't really friends, just kids who needed help on homework. They just wanted to use the smart girl, the Hermione Granger of the class. It takes a while to remind myself that not everyone is out to get me.
Yes, I am clumsy and shy when I'm around new people. But it's hard to be yourself when you wonder if people will judge you when you trust them enough to admit that you have not one, but two mental illnesses. I know it's not my fault. Talking about mental health is still taboo. If I talk to you about my personal struggles with it, it's because I trust you or I feel comfortable around you to some extent. Whether you're someone I've looked up to, or a friend, understand it's taken a lot of courage for me to share it.
Even if you don't understand what my brain goes through, what will help is listening. If I apologize for something that I couldn't control, reassure me that it's not my fault. If I doubt a decision I made even if it is the right one, reassure me that things will get better. If you notice me shutting out the world and losing focus, sit me down and ask what's wrong . I don't always say what's wrong with me because I don't want to feel like a burden. Reassure me that I'm not alone and that you'll be there to listen.
Remind me that my anxiety and depression do not define me.
Remind me that there is hope.
If you or someone you know needs help, visit our suicide prevention resources page.
If you struggle with self-harm and you need support right now, call the crisis hotline at 1-800-273-8255 or text "START" to 741-741. For a list of ways to cope with self-harm urges, click here.
We want to hear your story. Become a Mighty contributor here.
Thinkstock photo via amoklv