What My Anxiety Really Looks Like
---
Anxiety is not something to glamorize or made to be seen as beautiful. Anxiety is a bitch that comes out of nowhere that no one wants to interact with. Anxiety is tears streaming down your face. It is laying in the fetal position. It is crying uncontrollably. It is also not being able to cry at all. So you sit there. You sit there and you shake. Your heart fluttering, palms sweaty, legs weak, mind racing with a million thoughts. Anxiety doesn't care if you're at school, at work, out to dinner, driving or just laying at home watching a movie. It doesn't care if you're on a date, or out with some of your best friends. It'll strike where ever, whenever.
Anxiety has no boundaries and makes me feel so small and minuscule. Anxiety is ugly crying and screaming at 3 a.m. at the thoughts in my head. Anxiety is shaking and shutting out the world. Anxiety is the demon in my head that usually brings along depression.
If you have anxiety and depression, I get it. I have both and they're miserable little monsters. They long to be heard and felt and they can turn the smallest task into the largest task. Depression and anxiety go hand in hand. They suck. Anxiety and depression are what no one sees. We hide them away from the world.
The picture on the left is a photo of me fresh out of a panic attack and the photo on the right is what I display to the world. No one knows what someone's story is. Treat everyone you meet with love and kindness. Someone could be battling with themselves and your smile may make their day.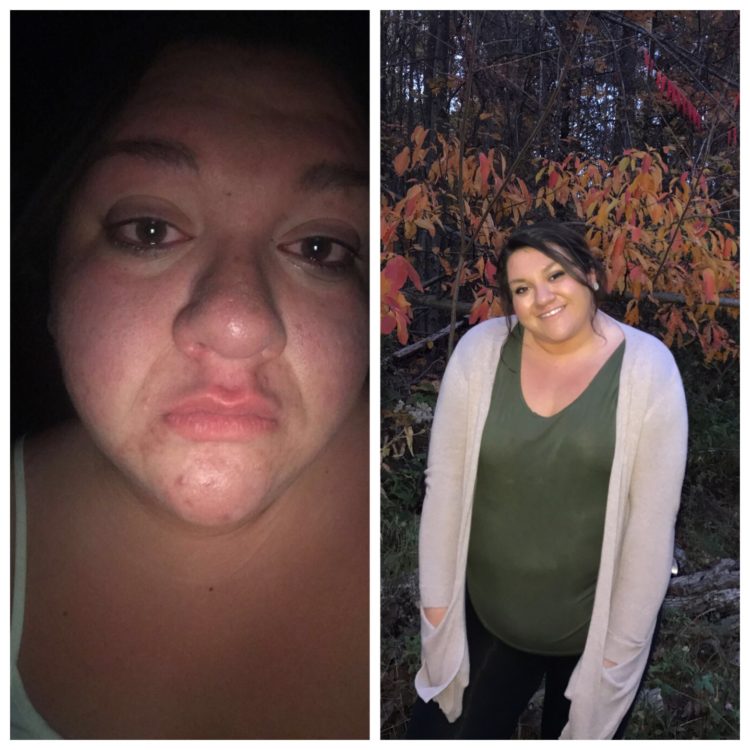 If you or someone you know needs help, visit our suicide prevention resources page.
If you need support right now, call the National Suicide Prevention Lifeline at 1-800-273-8255 or text "START" to 741-741.
We want to hear your story. Become a Mighty contributor here.
Photo via contributor