18 Gifts Your Friend With Arthritis Will Love
---
So you want to buy a gift for a friend or loved one with arthritis? Consider an arthritis-friendly product! Protecting the joints, saving the fingers and hands from overuse, and simplifying tasks are key features to keep in mind when shopping for gifts for a person with arthritis. Here are my favorites that I use almost daily.
1. Bookrest Pillow for Hands-Free Reading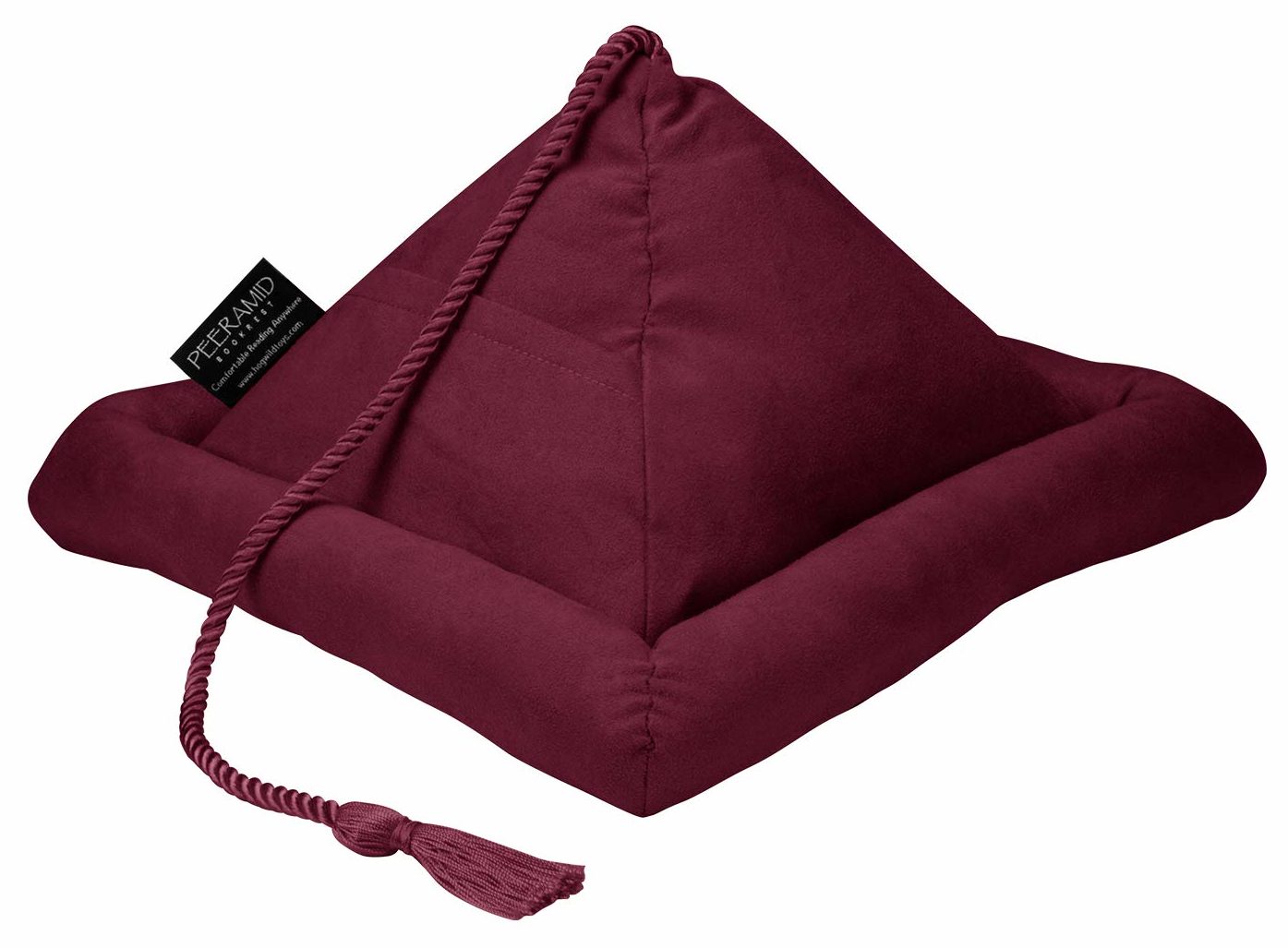 I love to read but have so much neck pain I need a lap full of pillows to raise the book high enough to keep my head and neck neutral. A friend gifted me this pyramid-shaped pillow and it really helps!
My Pick: Peeramid Bookrest Pillow for Hands Free Reading
2. Lap Desk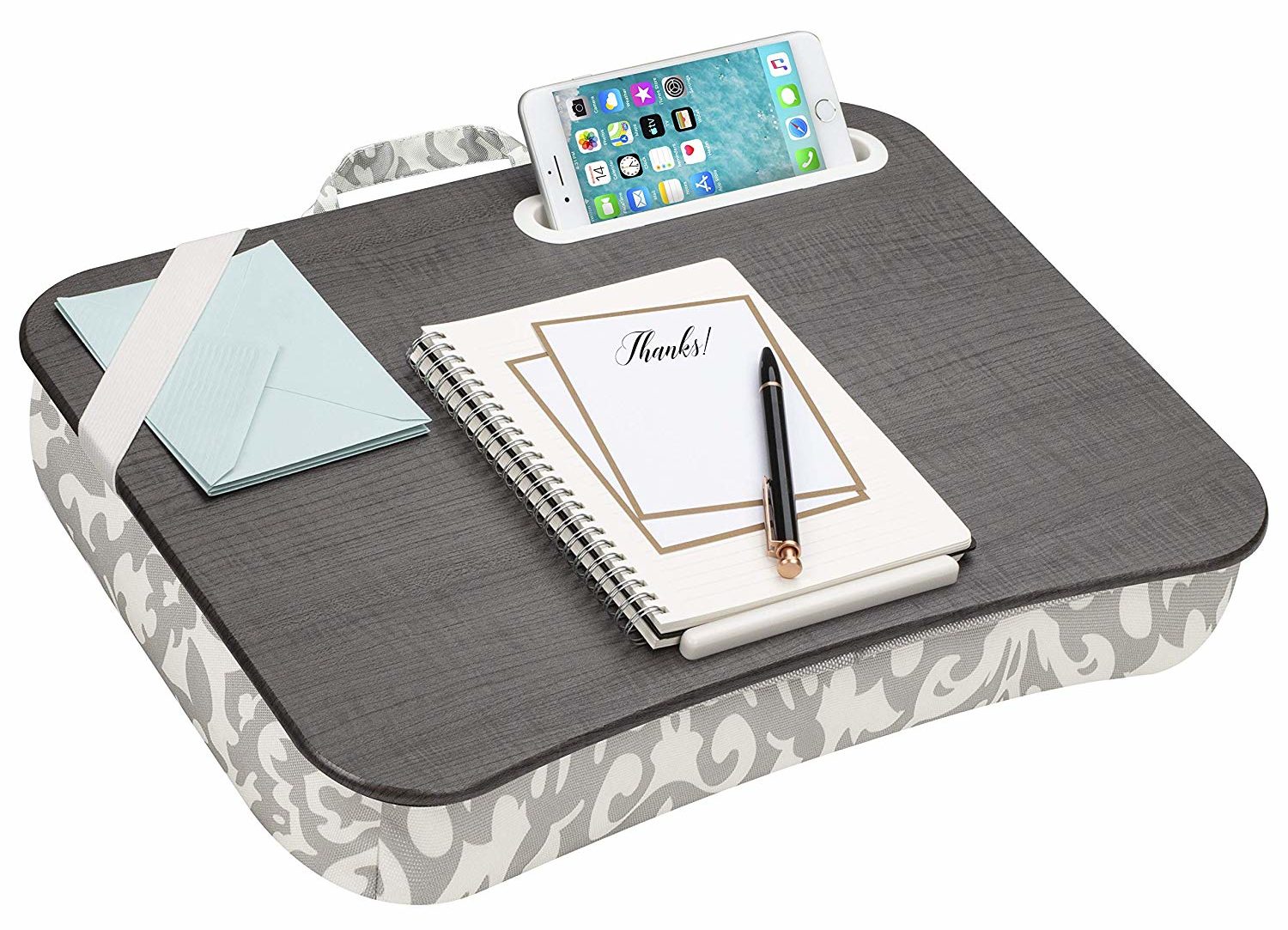 I have two and love them both! I use one as a base for my Peeramid bookrest so I can rest my book at a high enough level that doesn't bother my neck when reading. I used the other as a lap tray when I eat while watching TV, or with my laptop. The two I have are made by LapGear; they are comfortable and have a nice carrying handle.
My Pick: LapGear Designer Lap Desk
3. Lightweight e-Reader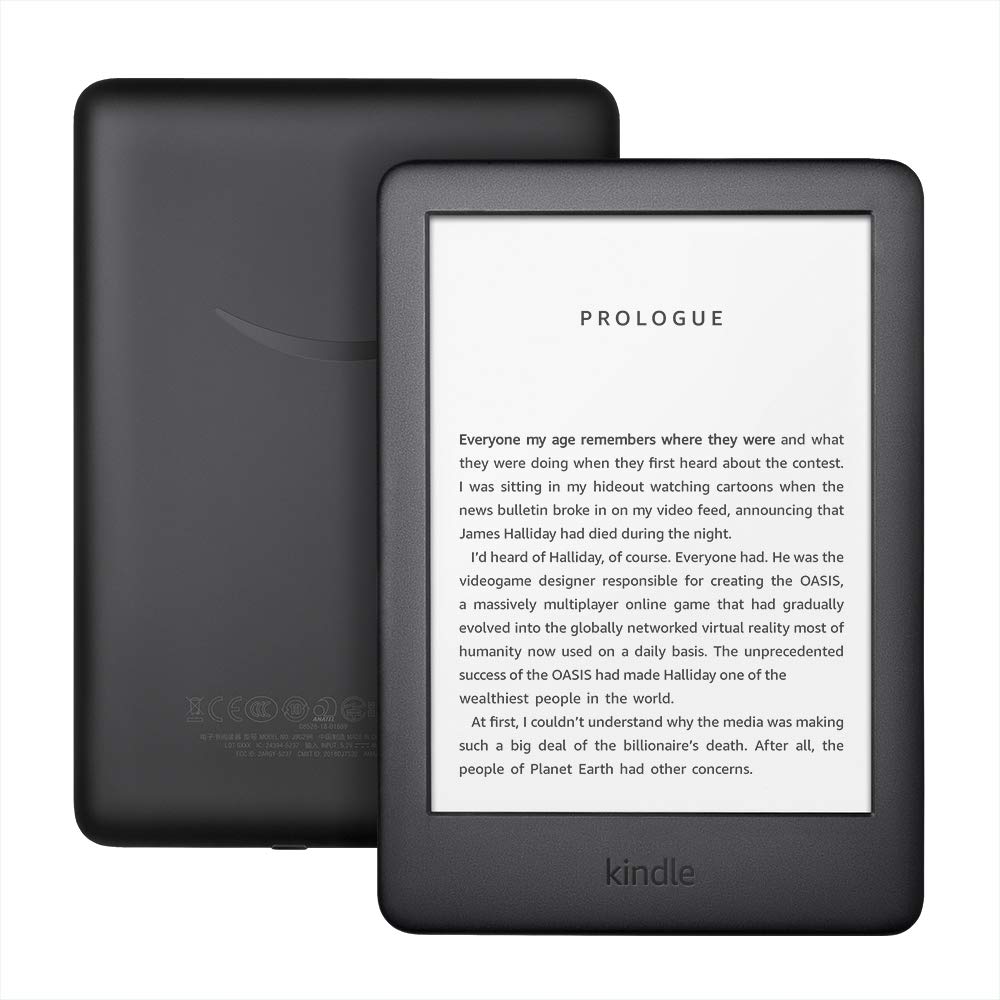 I love my Kindle e-reader. It's super lightweight so my fingers don't get sore from holding it. It's easy to read with the anti-glare screen built in. I can easily download books from the internet at home.
My Pick: All-New Kindle
4. Library Card
If your friend doesn't have a library card, offer to take them to the local library to sign up and learn about all the services available for free, online, from home. Most public libraries provide free online borrowing/downloading of eBooks, audio and video streaming. My local library also provides free online access to things like Consumer Reports ratings, language-learning tools and more.
5. U-shaped Neck Pillow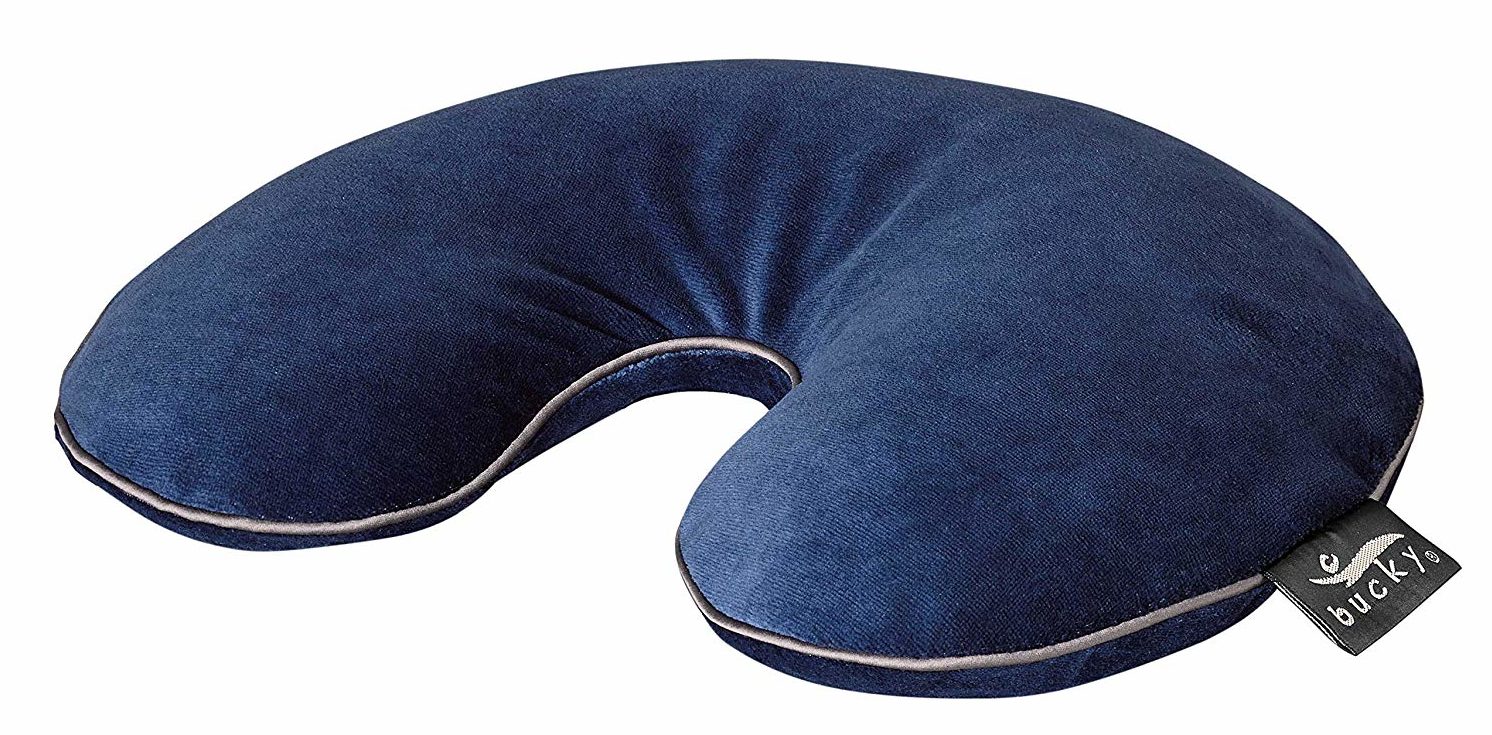 I use my "Bucky" neck-pillow daily for simple support while reading, watching TV, or napping in my recliner. It is filled with buckwheat hulls so it molds and shapes comfortably to your neck. The cover is removable and washable.
My Pick: Bucky Original U-Shaped Neck Pillow
6. Wedge Pillow or Coccyx Cushion for Cars With Bucket Seats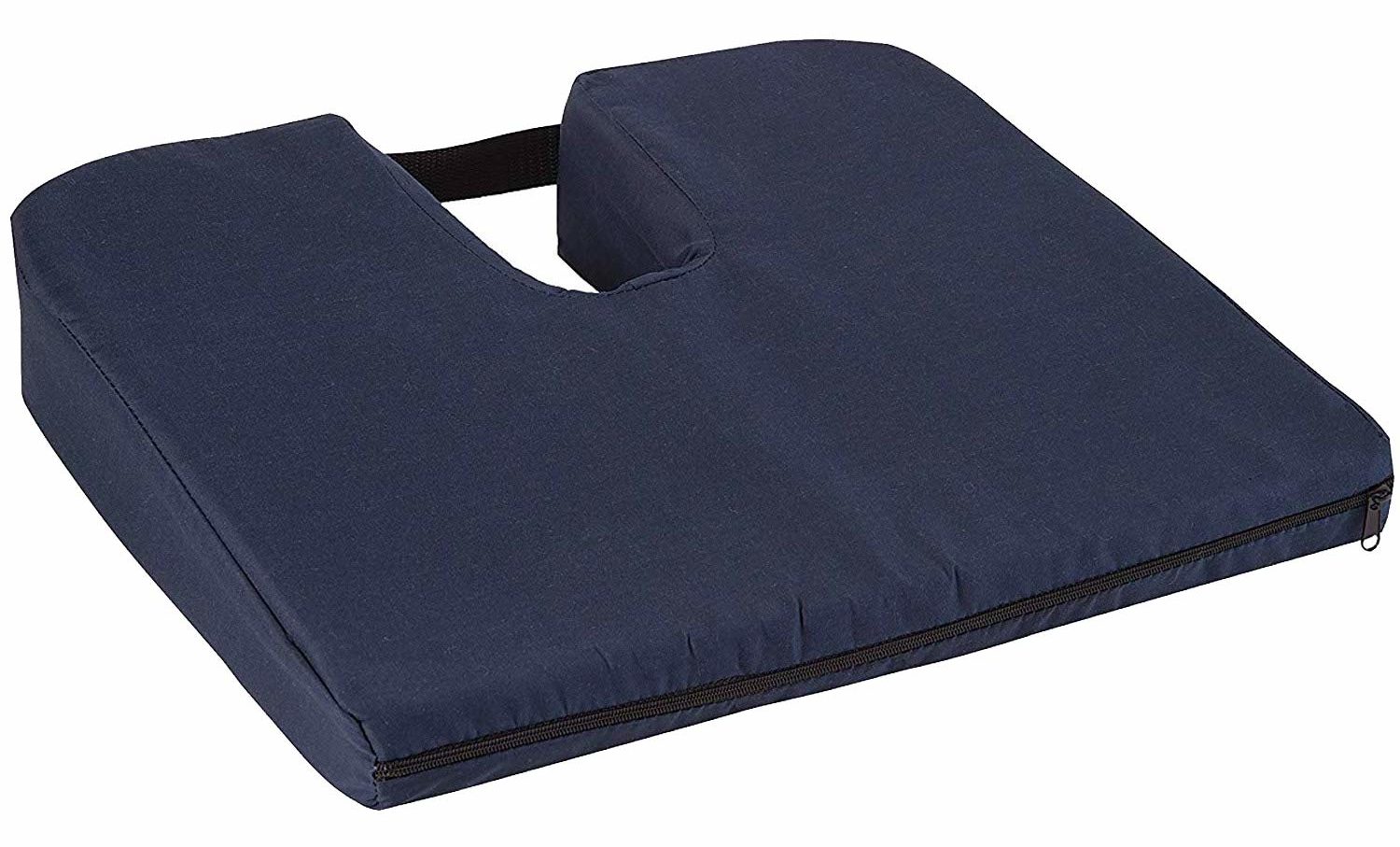 My physical therapist recommended this to me when I complained of hip pain after 30 minutes or more in the car. Bucket seats can be hard on the hips. The one I use is shaped like a wedge, has a nice carrying handle, and helps me sit in a more neutral position, whether driving or riding. My hip pain and stiffness are greatly reduced!
My Pick: Coccyx Cushion for Lumbar Support
7. Purse With a Long Shoulder Strap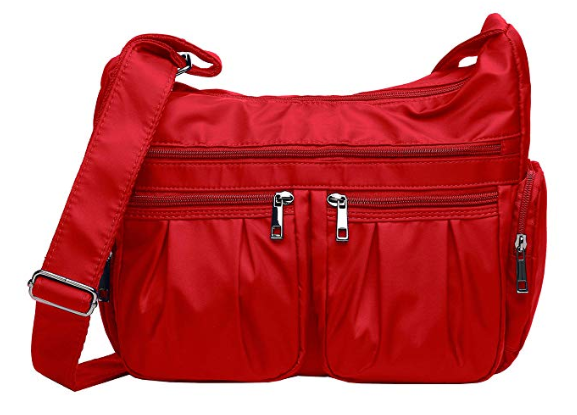 Whenever I am out and about I need to have both my hands and arms free to grip, hold and support the weight of objects at the grocery store, post office, or wherever I need to go. Being able to wear my purse strap over my head and shoulder keeps it secure and is one less thing to carry or hang on to. I like one with a wide, secure shoulder strap and lots of pockets.
My Pick: Crossbody Shoulder Bag
8. Lightweight Step Stool With a Seat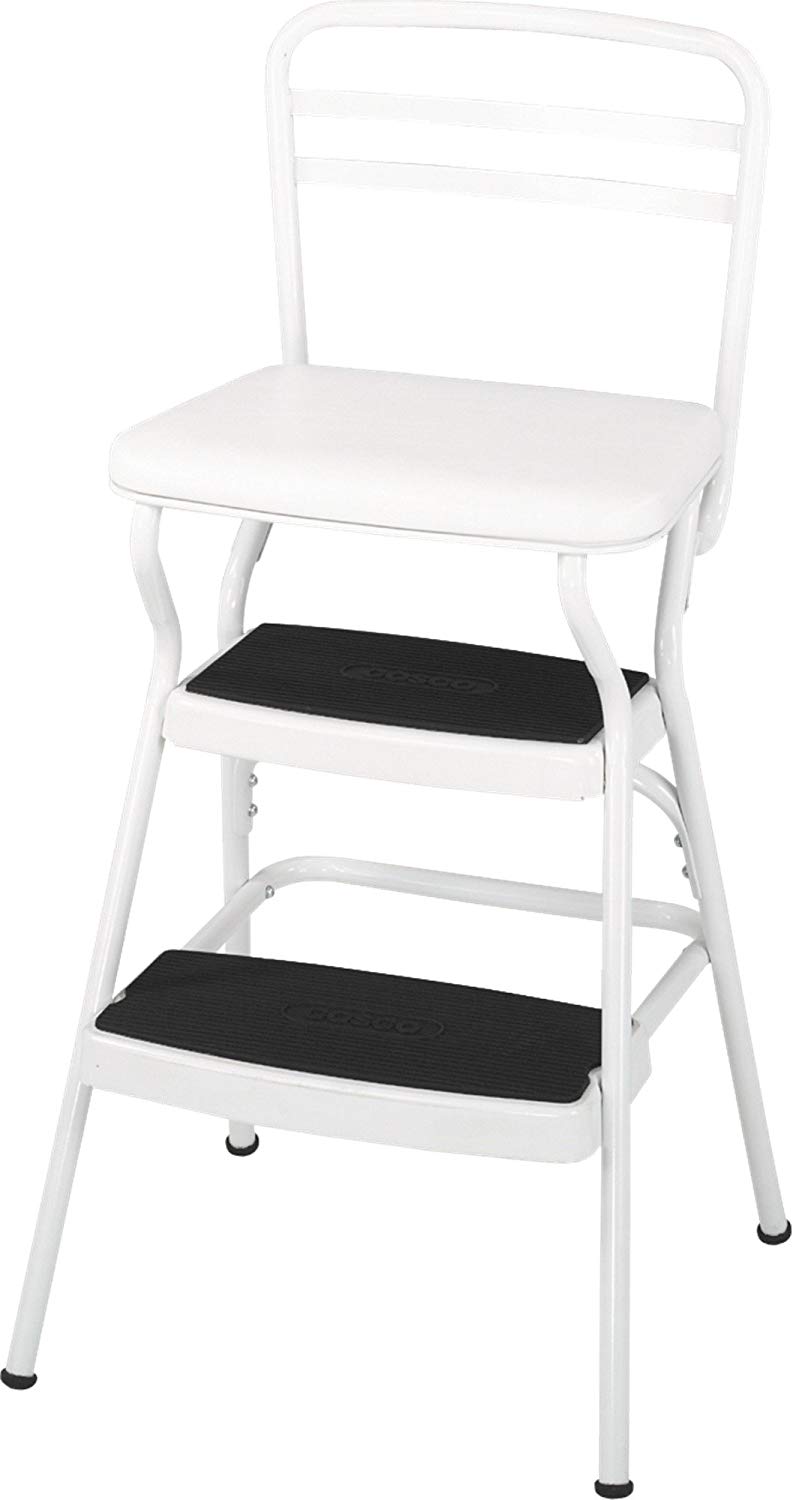 I love my kitchen step stool/chair! It allows me to sit down while reading a recipe, prepping food, or anytime I need to rest. It also has two steps for reaching items on higher shelves. There are folding stools available and regular chairs that double as step stools. I like this one because it has nice back support, foot rest, and a lift up seat for use as a step stool, and I have room in my kitchen for a chair (a folding stool would be better in small kitchens).
My Pick: Retro Counter Chair / Step Stool With Lift-Up Seat
9. Set of Coffee Mugs With Large Handles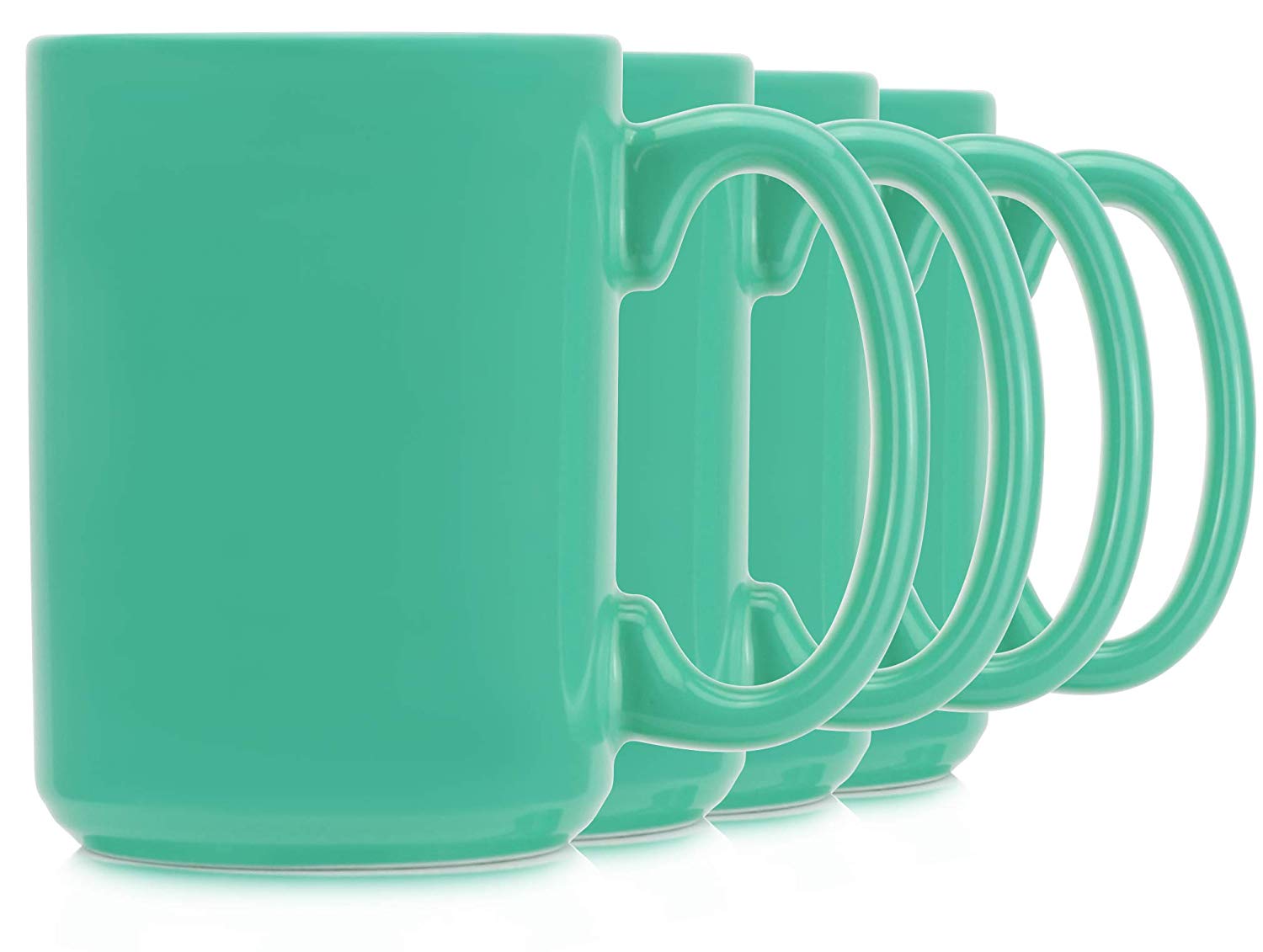 Large-handled coffee mugs allow you to slip all four fingers into the handle so the weight of the cup and contents are supported by the hand and not the fingers. Alternatively, the large handle allows you to grip it with all four fingers, spreading the weight evenly among the fingers. Mugs with medium-size handles, sometimes called C-handled mugs, are also useful because you can grip the handle with the three strongest fingers.
My Pick: Serami Ceramic Classic Coffee Mugs Large Handles, Set of 4
10. Travel Mug With Handle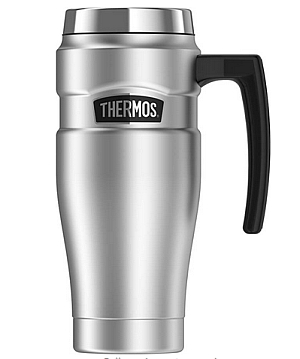 For the same reasons as using large-handled coffee mugs, the handle allows for holding the weight of the mug and its contents with the hand, not the fingers, which can quickly get sore holding a full mug with no handle. This one's on my wish list!
My Pick: Thermos Stainless King 16 ounce Travel Mug
11. 4-Cup Coffee Maker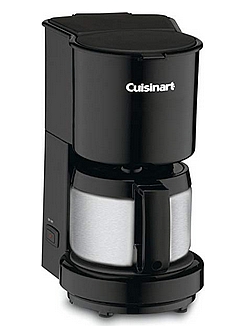 I love my 4-cup coffee maker! It's much easier to handle and fill up a small coffee pot with water than a full-size pot. I prefer cone-shaped filters — they tend to make stronger coffee. This Cuisinart uses No. 2 coffee filters or you can buy a reusable, washable filter basket for it.
My Pick: Cuisinart 4-Cup Coffeemaker With Stainless-Steel Carafe
12. Electric Jar Opener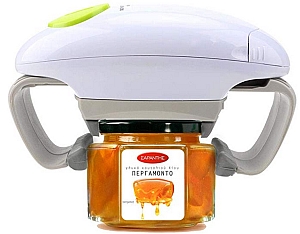 I've tried several different types of jar openers including a couple of hand-held silicone-covered gripping tools, which worked well, but still made my hands sore. I like the electric models best. Here's a highly rated one to try that's smaller and takes up less counter space than the one I use.
My Pick: Electric Jar Opener by Besmon
13. Mini Food Processor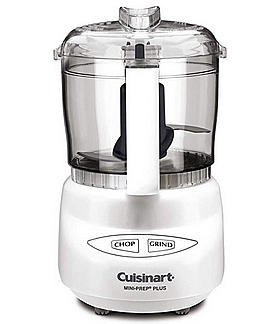 I've had this mini-prep food processor for over a decade and it's is one of my most-used kitchen appliances. It is lightweight, easy-to-clean, and it saves my hands and fingers from having to do fine, repetitive chopping. Also, I have arthritis in my jaw, so I use this to finely chop vegetables for salads for easier chewing.
My Pick: Cuisinart DLC-2A Mini-Prep Plus Food Processor
14. Electric Stand Mixer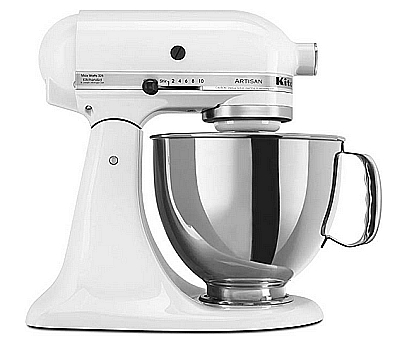 I love to bake and didn't want to give up my hobby due to arthritis. A quality stand mixer saved the day! I can continue to make home-baked goods without wearing myself out mixing by hand. I use a KitchenAid Artisan because the bowl has a large comfortable handle on it!
My Pick: KitchenAid Artisan Series 5-Qt. Stand Mixer
15. Arthritis-Friendly Exercise DVDs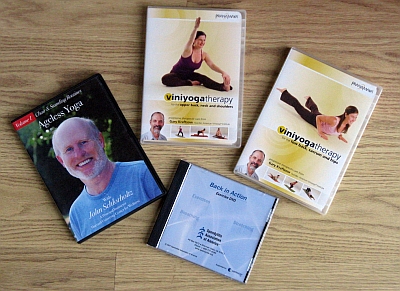 My personal favorites are all gentle routines, adapted for people with arthritis or injury, and are also good for seniors. I really like these four because they all provide clear, easy-to-follow instructions.
My Picks:
16. Shower Gloves for Bathing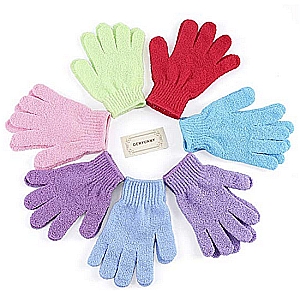 Holding a washcloth while bathing makes my hands hurt, so I use shower gloves instead. Mittens may be a better option for some if it's difficult to pull on/off the 5-fingered gloves.
My Pick: 8 Pairs Double Sided Exfoliating Gloves for Shower
17. Pretty Spiral-bound Journals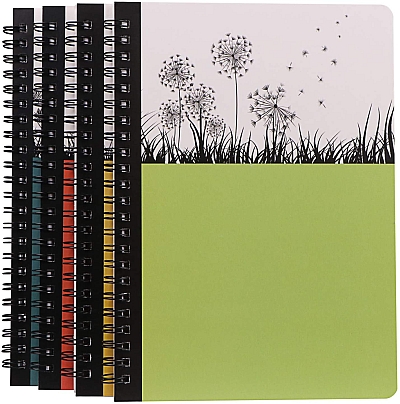 I keep a nice spiral-bound notebook handy because I enjoy writing and jotting down quotes and passages from books I enjoy. I prefer spiral-bound notebooks so I can easily fold them over flat, and not have to struggle with holding down both sides of a book-like journal.
My Pick: Hardcover Spiral Notebook, Dream Tree Journal, 4-Pack
18. Gift Cards for Ordering Food and Goods Online
Shopping can be difficult and painful with arthritis. Shopping online is the way to go! Gift cards to online stores are always appreciated. For healthy foods, vitamins and sundries, consider a gift card. The possibilities are endless!
My Picks: Amazon.com and Chewy.com Gift Cards
These are a few suggestions that help make daily life with inflammatory arthritis a little easier for me. Any of these would be great gifts. Happy shopping!
Getty image by Julia Sudnitskaya.