'Guys in Gray Sweats Calendar' Supports Veteran Mental Health
---
If you're looking for a holiday gift that gives back, we know the perfect present for everyone and their mother (well… maybe not your mother).
Boudoir photographer Mike Allebach wants to make your holidays a little steamier with his "Guys in Gray Sweats 2020 Calendar," available for purchase now. For those who don't know, "gray sweatpants season" is an internet phenomenon centered on thirsting after men wearing gray sweatpants.
The best part of the new calendar is that a portion of the proceeds support Give an Hour, a nonprofit focused on providing free mental health care to at-risk populations, including veterans, active duty military members who live with PTSD and their families.
"We are thrilled to be able to create a fun calendar, raising money and awareness to these very important causes," Allebach said in a press release. "Most men can't remember the last time they've had a professional photo taken. This is a chance for them to have a blast, look great and support a good cause."
Allebach teamed up with 12 mostly shirtless local men (and their sweatpants) to create this calendar. Below you can find a sample of some of the images included: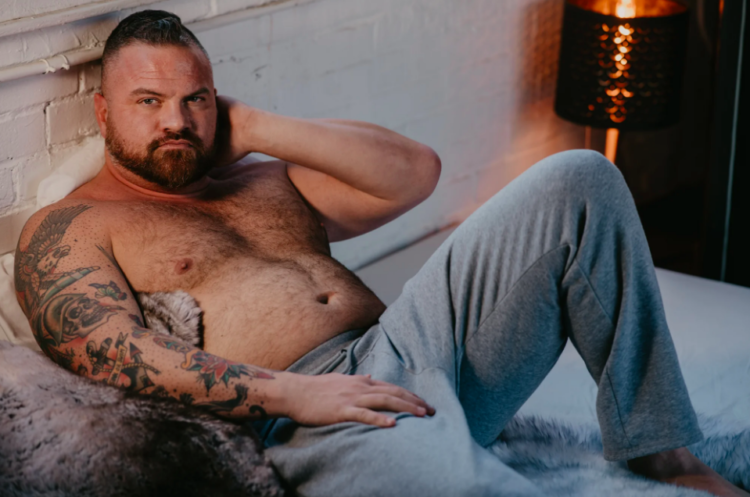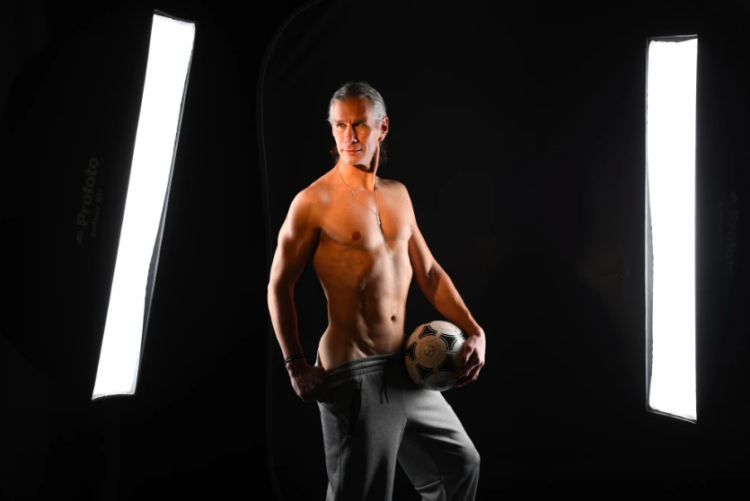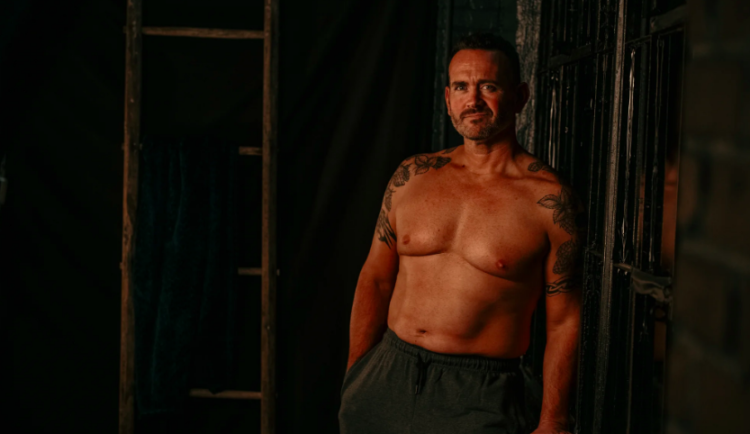 PTSD affects between 11 and 20% of military veterans, according to the U.S. Department of Veterans Affairs. Though PTSD and other mental health struggles in the veteran population have gotten a fair bit of media attention, many veterans are still unable to get help in a timely fashion, often getting placed on month-long waitlists. According to an audit conducted by the Department of Veteran Affairs, lack of provider appointment availability is the greatest barrier veterans face in accessing mental health care.
Allebach Photography donated 100% of the booking fee profits to Meghan's Foundation, a nonprofit that provides free, trauma-informed yoga and meditation programs for veterans and their families. To date, the company has raised $1,400 for veteran mental health.
How will you be giving back this holiday season?
Header image via Allebach Photography