How I Feel About the Potential 'Cures' for My Dwarfism
---
For decades, people in the medical profession have tried to think of ways to make me taller. The latest thing I've heard about is the potential for a drug that can be injected every day.
I'm 37 years old and married with two wonderful children. Our eldest daughter is 5 years old and has inherited our achondroplasia, something that we're bringing her up to be very proud of, as we know her future is quite bright. Our 2-year-old is average height, and we're so excited for her future and the privilege she has of growing up in such a diverse community.
Our 5-year-old is excelling at school and has a very active social life that's hard to keep up with as a busy mom. So far she has minimal medical issues. Both my husband and I are healthy, active parents who barely remember our achondroplasia. It's only other people who like to remind us — either through the occasional inquisitive stare on the street or medical advancements that presume we may not be living a fulfilled life.
But there's nothing I would change about my achondroplasia. It's been part of my destiny and I'm very proud to belong to a culture where we can mix with diverse families and learn and laugh together.
In context, my life has been ordinary. I went to university, spent time on a kibbutz, traveled around the world and had a career as a researcher at the BBC. I'm now training to be a teacher; I teach sixth form media studies, and every day I'm surprised at how little the students notice or care about my height. We're active members of our local community and both girls enjoy the local school, nursery and various clubs. It's this community that makes me forget my height; I'm "the girls' mom" when they bump into me in the village.
Every morning my 5-year-old scoots from our house to school. I watch with excitement and pride as she passes her friends exchanging hellos and giddiness about their day. I stand in the playground chatting with the moms and kiss her goodbye as she enters into a classroom full of acceptance and general nonchalance about the fact she's at least a head shorter than her friends. I'm aware that at times her height may be questioned, but I hope we're providing both our children with the confidence and inner happiness to answer any questions about themselves or their family with pride, politeness and an understanding that people are inquisitive.
So what's my answer to the presumption that a drug will improve my life? I'm OK, thanks. In fact, I'm more than OK. Life is great and that is partly to do with me being born with a condition that makes me shorter. Life is not limited or full of endless pain; my GP barely recognizes me. I'm aware there may be medical issues that pop up in our family. However, it's part of our route and may be a bit of a diversion, but it will not stop us getting to where we want.
I wouldn't exchange this journey for any promise of being taller. I ask instead that we put our energy into creating awareness that being different isn't a big deal. It's not our family that needs to change — what needs to change are attitudes and presumptions toward people with difference.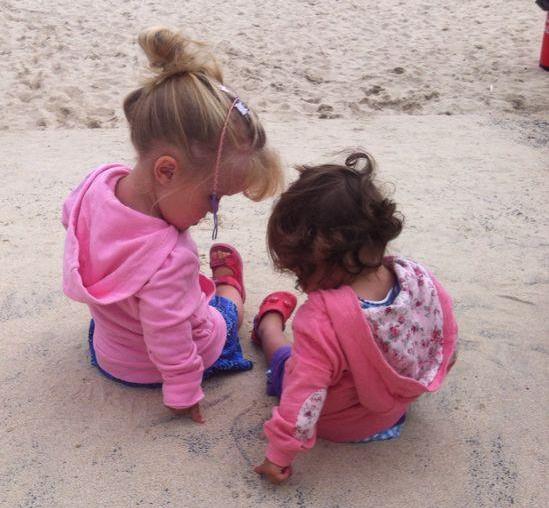 Follow this journey on Me and My Girl.
The Mighty is asking the following: What's a moment related to your disability and/or disease that made you laugh, roll your eyes, cry or was otherwise unforgettable? If you'd like to participate, please send a blog post to community@themighty.com. Please include a photo for the piece, a photo of yourself and 1-2 sentence bio. Check out our "Share Your Story" page for more about our submission guidelines.
Originally published: July 23, 2015