How I Was Diagnosed With ADHD at 40
---
I was a bright kid growing up — not as smart as my brother, a genius with a photographic memory — but I studied hard and knew how to perform well on exams and behave well in class, so I was successful academically. I wasn't an athlete or in the popular crowd, but in academics, I found my niche. Graduated near the top of my high school class and from college with honors, passed the Law School Admissions Test in the 97%, passed the entire CPA exam in the first setting, did well in a highly ranked law school. You get the idea.
Yet in spite of my academic successes, there was always a part of me that didn't measure up. I questioned myself constantly.  I struggled to stay on top of things, to stay organized. Despite my best efforts, my room was always a mess, my car was dirty and important items went missing. I hid it from everyone (well, except for my roommates, because, as it turns out, you can't magically make yourself organized by simply saying "I'm a neatnick." They find out eventually that you are in fact a clutteraholic).
I couldn't understand how someone so "put together" could have this dirty secret.
For many people, disorganization like this might not be a problem. But I grew up with parents who were as organized as the day is long (maybe longer). It is truly their gift. Their house, even with growing and messy children and their friends in and out, always looked like a model home. Always. Anything less simply wasn't acceptable. And organization comes easily to both of my parents. You walk into their house and just breathe a sigh of relief because there is not a bit of clutter anywhere. They still can't understand how someone can keep a messy house or not balance a checkbook. It is all a matter of self-discipline, they say. They didn't used the word "lazy" to describe people who can't accomplish such tasks, but that was the description I internalized.
I have spent the better part of my adult life feeling like a failure, feeling like my house will never be clean enough because it's not ready for company at the drop of a hat. Embarrassed that I struggle to complete tasks and have 15 million "really awesome ideas" I never get around to bringing to fruition. Frustrated that my car is a mess, my purse is a mess, that I, by extension, am a mess.  Confused that I can't seem to focus on anything anymore.
And then, my daughter happened. My sweet, beautiful, spunky daughter. And she was a mess. A hot ball of fire running around, with a mess following in her footsteps. She didn't care that she was dirty, or that her room was a mess, or that she hadn't done her homework. She wasn't defiant about it – she just got sidetracked by life. And she did everything late – she talked late, she wrote late, she read late. But she eventually got it. All in her own time. And, now, at 9, she is reading above grade level. But school has been such a struggle for her. She does OK academically, but she works hard for that OK.
School was always a struggle for my husband. He has so many gifts, but God love him, academics aren't exactly among them. So I thought, she's just like daddy. School is going to be a struggle. We just have to push her along to get her out of school, and she can find a career in the arts where that kind of stuff doesn't matter.
And I really believed it. I believed my daughter just wasn't capable of more — that underperforming was the best she could do.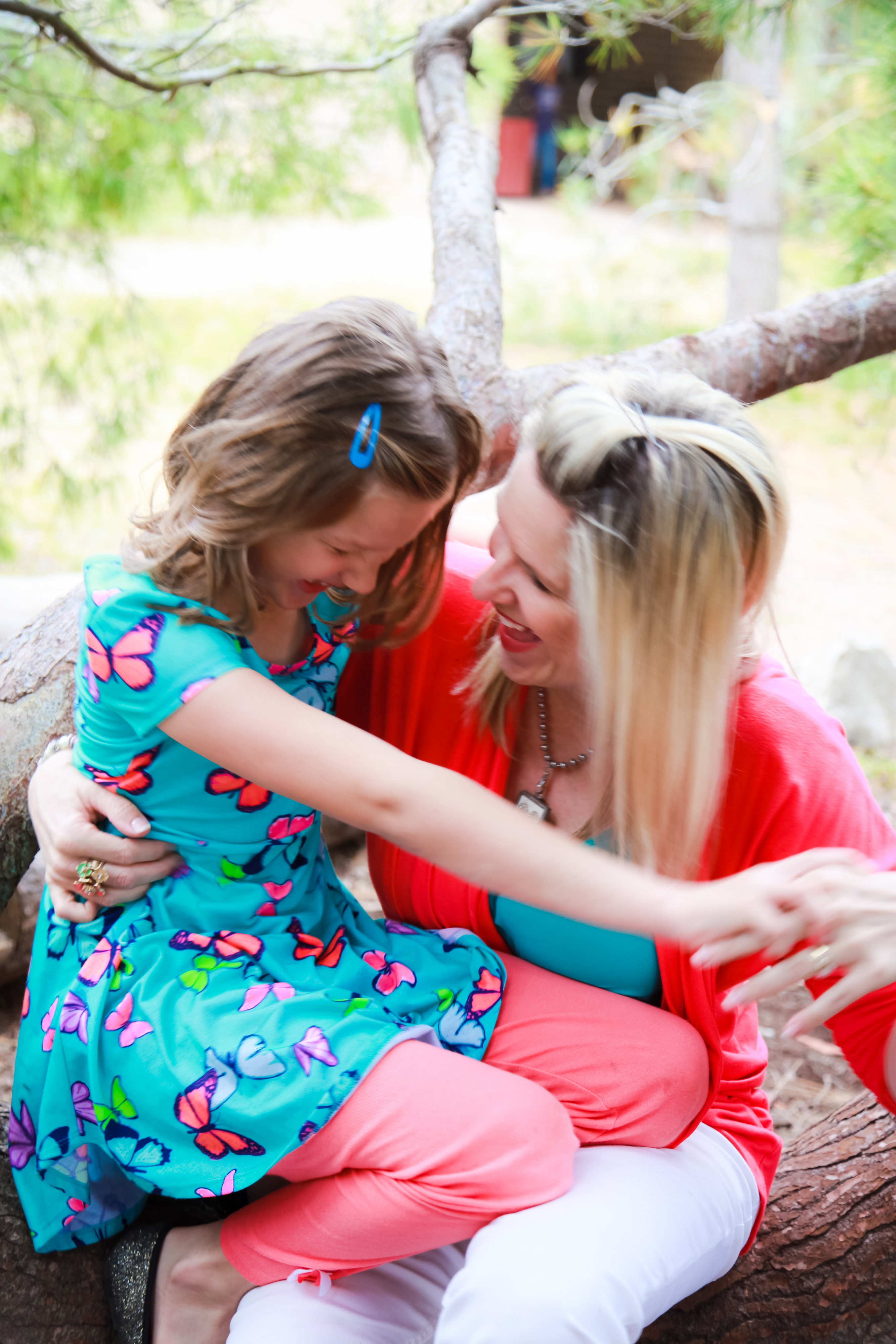 Three weeks ago, we had my daughter tested for ADHD. The first thing the psychologist said to me when she went over her results was, "Were you in GATE (Gifted and Talented Education) when you were a child? Because your daughter should be." I cried. I love my daughter so much, but in my own ignorance, I had sold my daughter short. It's not that she isn't smart. She's actually very, very smart. And so incredibly capable. But her ADHD means her brain doesn't get what it needs to help her function to her optimal abilities. And all the organizational seminars and tutoring in the world won't necessarily change that. She is really smart child who performs below average. And she has so much anxiety about it – because she knows she is capable of better, but she can't consistently produce better.
I now understand how many girls with ADHD go undiagnosed for so long. My daughter was one of them. Gifted girls who are underperforming, and no one knows why. She was a good kid with no behavioral issues. In my research, I am learning that these are the ones who so often go undiagnosed.
In the wake of her diagnosis, I had myself tested as well.
And I have the dubious honor of having the highest ADHD testing score of anyone in my psychologist's history. True story. The psychologist actually asked me, "How have you been able to function for so long?" All the things I have internalized for so long – all the things I thought of as failures, as laziness, as just not enough self discipline — I was wrong. Completely wrong. My brain is just wired differently. What an incredible gift to realize this. I only wish I had learned it at 9, instead of at 40. If only I had known then what I know now, maybe my self-talk would have been different all these years. Maybe I would have reached out sooner, would have tried to stop managing it with just "better organizational practices." But hindsight is 20/20.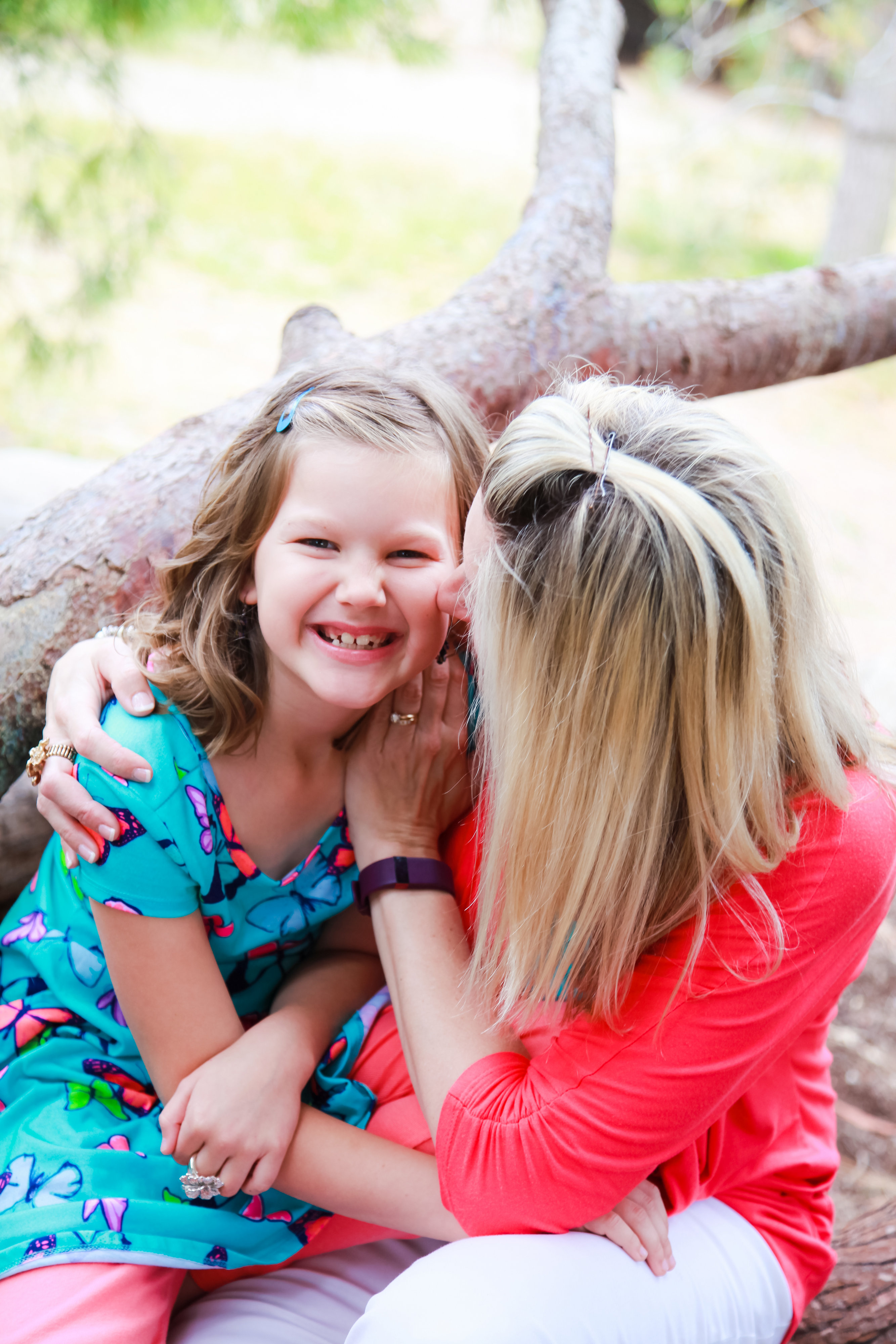 At this point, all we can do is learn from our past and make our futures better. For my daughter and I, that means finding the right medication to help us be the best we can be. And, maybe, in opening up about our experience, we can help the mother of another little girl somewhere. Maybe we can help her spot a diamond hiding behind ADHD.
We want to hear your story. Become a Mighty contributor here.
Originally published: November 21, 2016