3 Things That Got Me to a Place I Never Thought I'd Be With My Agoraphobia
---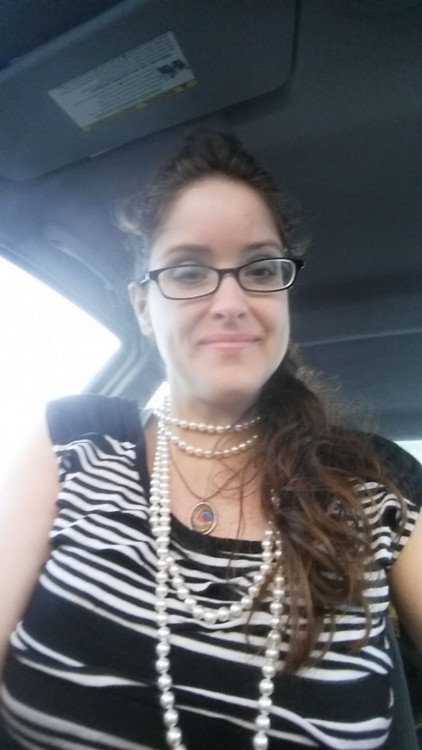 Let's throwback to the time we got kicked out of a Weird Al concert.
OK, so maybe "kicked out" is a tad melodramatic. Technically we didn't get kicked out of the theater till the concert was over and the meet-and-greet for Weird Al was about to start. The meet-and-greet was only for a select few who paid for VIP badges. And we had no stinkin' badges. So at the end of the concert where we were in the very back row, I decided I wanted to try going down to the front of the theater and looking up into the balcony.
As I've mentioned in previous writings, I live with agoraphobia, which can make it nearly impossible to enjoy theaters and stadiums without tremendous bouts of anxiety. Through the years, things have gotten a tiny bit better, and I've even been able to enjoy concerts and go to the theater without anxiety. This day was no exception.
I had no anxiety throughout the entire concert. So afterwards, I decided I'd be really brave and see if I could go down in front of the stage and look up at the balcony.
In the past, even if I'd been able to tolerate the venue, I've never been brave enough to go down front and look up.
And guess what? I did it. I went down to the front, turned around and looked up. It was a glorious, anxiety-free moment I never thought I'd have in my lifetime.
Then the voice of doom spoke out behind me: "OK, we are about to start the meet-and-greet, so if you don't have a VIP badge, that mean you gots to go!"
In between wanting to correct his grammar, or give him my blog promo cards in an attempt to let us stay, or explain to him how big this moment was in my life, we decided to forgo all of those options and just head back to our hotel.
For the entire drive back to our hotel, I was basking in the glow of my victory. When I was a kid I never believed I'd one day be able to go into an auditorium/theater without a lick of anxiety and at the end of the show go down front and look up. So how did I get to this point of success? I have to say it took time, and it wasn't always pleasant.
1. I think one of the biggest things that I did was starting to go to a very large church with a large auditorium when I moved back to the Midwest about five years ago. I do have to be honest and admit the first two or so times my husband Chad and I went, I was pretty anxious and had to sit in the back near the door, and I clung to Chad's arm the whole time. But the more I went, the more comfortable I became.
2. After I became used to our church, I was able to gauge how big a space was and if I'd be able to handle it based on if it was roughly the same size. Sometimes when I'm in the middle of a panic, this can be hard to keep in mind, so I was glad when I had friends around me to remind me of this. It was because of this reminder I was able to go to the Grand Ole Opry and see Loretta Lynn perform. Highlight of my life!
3. I married a concert junkie! Seriously, Chad loves concerts and music. And because he also enjoys spending time with me, I've gone along to many a concert in our almost decade-long relationship. This has helped to desensitize me to venues and situations that would have caused anxiety for me in the past. It should be noted that for some of these concerts I did have anxiety, but the more I went, the less I had.
I hope if you live with agoraphobia like I do, you'll find hope in this post. Also, please be aware that although this has been my experience, this may not work for you. Remember you are not alone!
Lead image via Thinkstock.
A version of this post originally appeared on Be Anxious About Nothing.
We want to hear your story. Become a Mighty contributor here.
Originally published: October 29, 2016