Woman's Invention Could Make Life Easier for People With Alzheimer's Disease
---
After her grandmother was diagnosed with Alzheimer's disease, Sha Yao noticed how challenging everyday tasks became for her.
"Every time I saw her suffer, I wished I could have done something to help improve her quality of life," Yao says in the video below.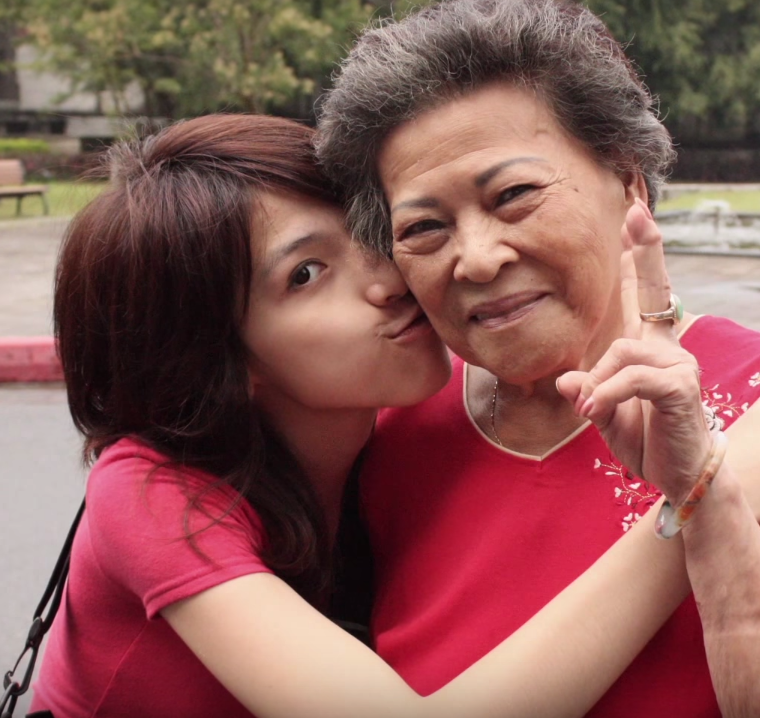 Her grandmother has since passed away, but Yao's desire to people facing those same challenges remained. While volunteering at a center for people living with Alzheimer's disease and dementia, Yao noticed that many patients had difficulty eating and using utensils.
So Yao, an industrial designer based in San Francisco, created Eatwell tableware, a dining set that makes eating easier for people who live with Alzheimer's disease, dementia and other cognitive delays.
The brightly colored dining sets looks simple, but each Eatwell utensil was specifically designed to benefit people with cognitive and motor impairments after years of research, according to the Eatwell website. For example, Yao chose red and yellow color schemes because people with dementia tend to consume more food when using brightly colored utensils, according to a 2014 study conducted by Boston University. Cup and silverware handles are large and easy to grip. The bowls feature right-angle sides, which helps prevent spills, and spoons are specifically designed to fit the curvature of the bowl. All utensils have gripping material on the bottom to keep them from slipping or tipping over.
Yao hopes Eatwell tableware can make mealtimes easier for people living with cognitive delays and their caregivers. But more importantly, she hopes her idea can help people like her late grandmother live happier, healthier lives.
"Raising awareness and addressing the needs of people with impairments will allow them to maintain their dignity, retain as much independence as possible and reduce the burden on their caretakers," Yao told the design website Fast Company. "That's what made designing the Eatwell tableware set so rewarding."
Learn more about Yao's story and Eatwell in the company's fundraising video below.
Eatwell tableware is now available for preorder, and the first dining sets are expected to arrive in September 2015. To learn more, visit the company's website.
Photos courtesy of Eatwell Tableware. Feature image via YouTube screen capture.
Originally published: August 26, 2015