The Emoji I Use to Describe My Anxiety
---
When I was an undergraduate psychology major, we often asked what certain mental illnesses "looked" like. Some had fairly visible symptoms, but one illness always seemed to stump myself and my companions, and that was anxiety. It is hard to place a particular visual element to an illness that is so different for so many different people. While I had not had debilitating anxiety during college, I did experience a particularly scary health event that allowed me to experience what millions of people experience around the world every minute of every day of their lives.
For me, anxiety was more than just feeling overwhelmed. It included the process of becoming overwhelmed. I had specific triggers and pain points. When they got particularly bad, I could often find myself gasping for air and sobbing quite uncontrollably. But still, my anxiety was hard to describe. I imagine it could look like an amalgamate of Emoji symbols, each one harnessing and detailing a small part of what I was experiencing.
The sad face with the tear above his eyebrow. That one clicked first for me. It was able to visually represent my physical symptoms. The tears and the strife I felt were reminiscent of that.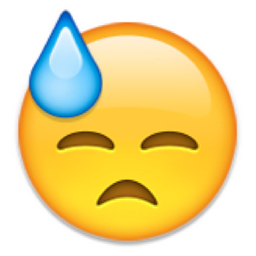 The face that has a zipper for a mouth. That one represents how closed off I felt. I was not able to describe to others how I felt at times, especially when I started to spiral. I was in a place where I felt as if no one understood the pain, both physical and emotional, I felt on an everyday basis.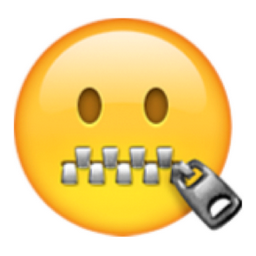 The emoji of a man in disguise. This is my ultimate favorite. Anxiety, for me, acted like a big old trench coat. It wrapped me up, made me a different person, with different feelings, different likes and dislikes, and a different demeanor.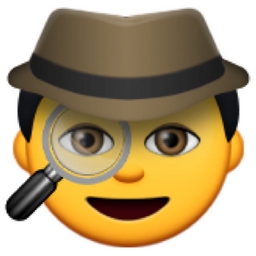 While I know it is not typical to use emojis to describe how I felt, it was difficult to pin one particular image on anxiety as a whole. For something so multifaceted, it was if I was not doing it justice. There are so many different experiences one can have when struggling with anxiety. Everyone's choice of emojis to represent anxiety can be different. We do not all fit into the same mold with the same symptoms and the same effect.
We want to hear your story. Become a Mighty contributor here.
Originally published: March 8, 2017