Anya Anti's Surreal and Beautiful Photo Depicts This Physical Symptom of Anxiety
---
Sometimes people forget the ways anxiety can affect you physically, but those who experience it know how its symptoms can move beyond your mind. Back pain, headaches, racing heart and that fluttering feeling in your tummy that is sometimes described as having "butterflies in your stomach."
Photo artist Anya Anti knows the feeling, and brought it to life in a surreal self-portrait. "Opening" up her stomach, she reveals what you can't see from the outside — a relatable concept for people who have anxiety, but appear to look "just fine."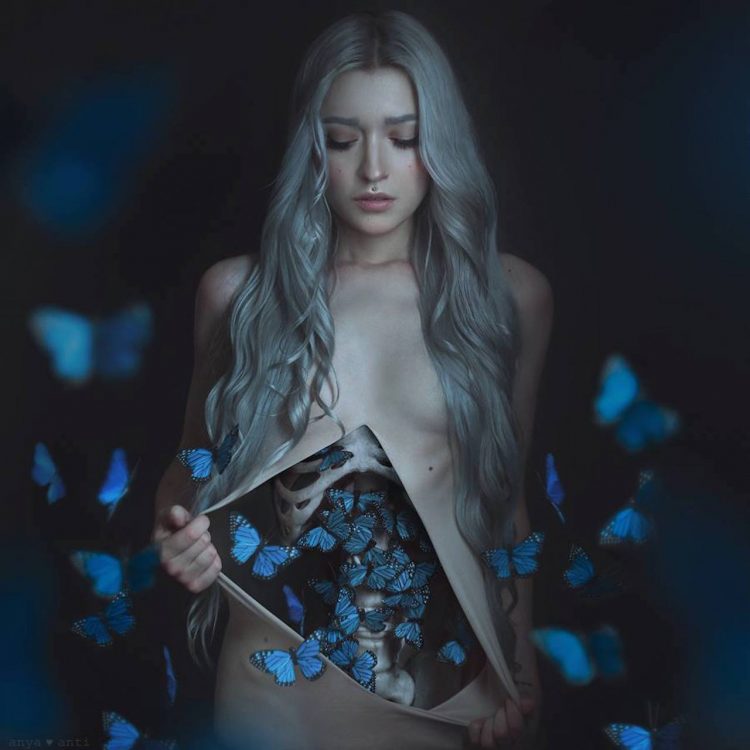 The Ukrainian artist who currently lives in New York said the image was inspired the dark thoughts and stress she's experienced in the last couple of years.
"I don't talk about it, it's something that I share only with closest people and even they don't know completely everything what is happening in my mind. It's just something that I keep deep inside of me. That's why this artwork came to life. I express myself not with words but with photographs," she told The Mighty.
In her work, Anti often uses fantasy to reflect moods and deep emotions — she says art is her way of turning pain into something beautiful.
"I just wanted to share what I can't talk about, but at the same time can't keep just to myself anymore," she said. 
You can find more of Anti's work on her website, or follow her page on Facebook.
Originally published: June 30, 2017