How I'm Learning to Cope With Anxiety as a Successful Teen Woman in STEM
---
Mental health is still a taboo topic around the world, despite it being 2021. Living in a constant state of anxiety can mean many things to different people, but when you are young, impressionable and sometimes feel like the world is against you, it doesn't make it any easier.
I'm Riya, and I'm currently a 17-year-old woman in science, technology, engineering, math (STEM), a social entrepreneur, technology developer and researcher. My journey started off a little over two years ago when I became a student researcher at The Hospital for Sick Children where I'm currently researching the fields of augmented reality and virtual reality (AR/VR). I am developing ways of reinventing telemedicine through virtual reality (VR), by creating my platform Virtuary, a way for VR hospitals to be integrated into the medical world. And until I spent time in that hospital, I didn't understand the true meaning of living with something you never feel is going to disappear.
Now, I run my own company called Futureshot Factory and there is no room to be nervous in that. I've had to battle self-confidence over the years many times, and I didn't believe in luck, I didn't believe in faith, I truly was a sad kid who smiled on the outside. But, I always kept one goal in mind and worked relentlessly toward it. I just was missing the most important part, the belief in myself that I could do it. It's kind of funny every time I have a bad week or stressful time, something always pops up to give me a little more strength and confidence to keep going.
Always thinking and actually building these moonshot ideas is not an easy task because you can lose yourself very easily in them and not look at what's around you, or who you sacrificed to get there. This feeling can be translated to any task you take up or goal you want to focus on. There are very few people in my life who can truly understand the feeling of being emotionally unstable and strong at the same time. It's hard to stay strong when you quite literally feel the world falling apart, as I'm sure many have felt before.
And that directly ties into anxiety. Anxiety is a tricky feeling to explain, especially when it's not primarily physical, but mental. For example, many people think a panic attack is similar to a mental breakdown where you can be seen having a physical meltdown. But, it can also be sitting right in front of somebody imagining the worst and freezing on the spot, while they think there's nothing wrong. So, there are multiple ways to feel the wrath of anxiety, especially if you're younger. It's interesting, as a teenager, I've had to fight many mental battles going in and out of states of severe anxiety, depression and everything in-between, but most of that is irrational.
Like walking into a store, most people don't feel anything, but I feel an overwhelming amount of panic, thinking everyone is looking at me and judging me. No wonder I can't do typical teenager things. But, it's like this for a lot of us. And for me specifically, there are many times I've had to walk into a room hoping I wouldn't be judged for my age, race or gender. Suddenly, my feet move on their own, palms sweaty and my mouth speaks without permission from my brain. Regular things like that shouldn't put a young girl to tears, but it does all the time. The true art is finding a way to push past it.
To give some context, I find it extremely hard for me to keep on going sometimes because once I accomplish a certain goal I strive so hard for, I look around and think, "I sacrificed everything to be here. Was it really worth it?" I find that's the worst question you can ask yourself because it translates to a cycle of regret and pain. They say heavy is the head that wears the crown, and I truly feel like that every day. The battle between mental health and your career shouldn't push you over the edge, but it does to a lot of people, and I for one am not immune to that. I know when I focused on school a lot, I easily got drained and burned out because I was only focusing on that one goal and had a constant "go, go, go" mentality, without leaving room for self-appreciation, reflection and growth. I just worked day-in and day-out to get good grades and the best extracurriculars for university.
Now, personally I have those same struggles of not taking time for myself enough, but my goals are different. I realized if you aren't in the right state of mind to be doing anything, you can avoid it by running away from it, but it'll eventually catch up with you.
That's what leads to burnout, in my opinion. It's a mixture of not feeling like you can go on further and pushing too hard. Something I always tell myself is I'm my greatest investment. I make decisions every day that either make me, or break me. It might feel like the world is falling apart right now (and trust me, I fully understand that feeling), but never leave something or part ways with doing a project you love simply because of these temporary emotions (i.e. never make permanent decisions off of temporary emotions). Find something that grounds you, it could be a friend, journaling, anything. Something you can always turn to without fail to show you some comfort during a tough time. My hope is for that comfort to become me one day, and I'm working toward trusting myself a little more every day.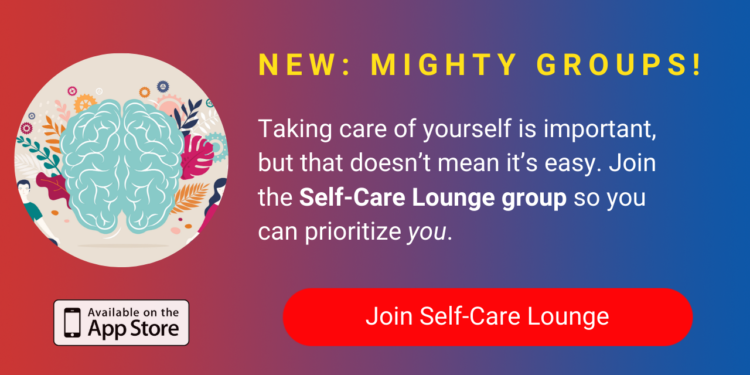 Climbing this "mountain" of success is a journey and it's important to enjoy it (the hard parts and the good) because I think that's all there really is in life. There's no one destination. We can change our fate and destiny, we can take something that would've been our wildest dreams and turn it into a reality. You have the power to do that, you just have to choose to do it. If you ever doubt or find yourself believing you can't climb that mountain, do it anyway. Prove yourself wrong. Do it, because nobody else will. Do it, because you never know what's going to happen once you get to the top. People, accomplishments, goals, material things — they will all come and go during your life. But the only thing that will truly stay by your side through everything, is you.
It's that voice inside your head telling you what to do when you're in an impossible situation. It's those emotions that are happy when things are great, and sad when things go sour. You are stuck with yourself for the rest of your life. And once you realize that, it's powerful. Because it can drive you to want to change. To not want to be complacent with a version of yourself that isn't your best. And nobody can choose to see that except for you. A mentor of mine told me once that true art is taking your pain and turning it into success. Success that can help others, success that can move mountains and success that can save lives. It's a hard journey out there, and it's lonely.
Quick tips for those struggling with anxiety:
1. Start journaling your feelings every morning. Try setting 10 minutes aside to write what you felt the night before and during your dreams.
2. Write a list of things you're proud of and read them before you go to sleep and when you wake up to give yourself more appreciation.
3. Have a trusted adult, friend or someone you can communicate your feelings to without feeling judged.
4. Find a spot in nature that will calm you down and allow you to self-isolate.
5. Learn how to be alone. Interaction is important, but learn how to live with your thoughts instead of running from them.
Oh, and always remember, you're the CEO of your own life. When you walk into a room, you're the boss, you're the leader and you control what happens. Pressure to do what you want can be scary, but it's also a lot of power. To my fellow teens, walk into whatever room you can with your head held high, even if you're legs are shaky and your palms are sweaty. Put on a mask of confidence until you believe it yourself eventually. I promise it'll get better, nothing lasts forever and neither will your pain. Sometimes, you reach the top of the mountain and you feel like you have no one there to celebrate with you. But the interesting thing about life is when you lose things, you gain something new. When you lose people, you gain new people. You have new people and a new sense of hope to pull up with you during your climb.
Originally published: January 17, 2021