14 Ways to Release Anxiety Pain When You Can't Afford a Massage
---
Living with anxiety often means navigating how to manage its symptoms. Therapy and psychiatrists and a strong support system can help in moments when your thoughts feel overwhelming, but what about managing the physical symptoms that often accompany anxiety?
When you're spending money trying to take care of the psychological symptoms that are the mainstays of mental illness, it can be hard to know how to cope with the physical pain that may occur. That is why we asked our Mighty mental health community to recommend products they use that help them cope with physical anxiety pain when they can't afford to get a massage.
Here's what they had to say:
1. Noise-Canceling Headphones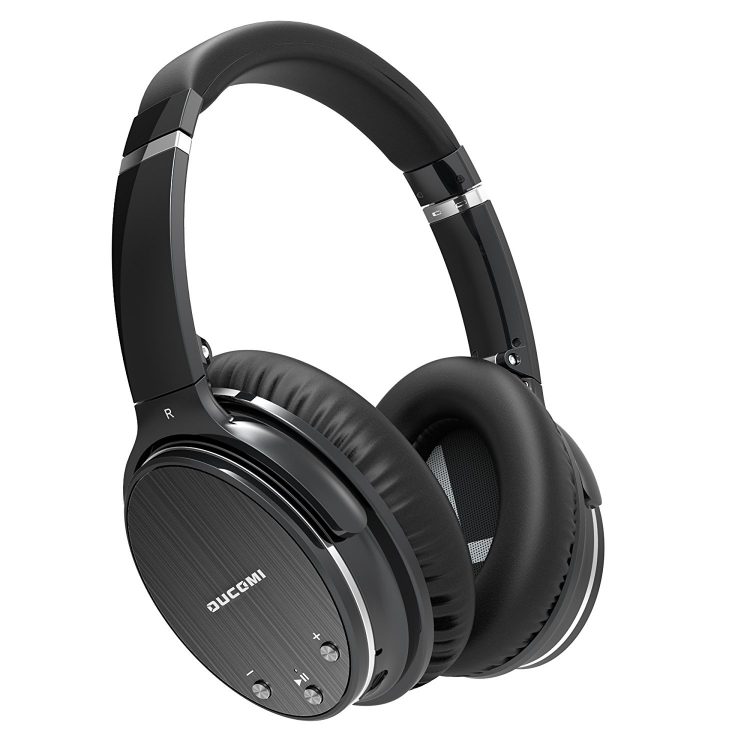 "Definitely noise-canceling headphones and a Spotify premium account. Letting music completely swallow me is so relaxing." — Emma M.
Our pick: Noise-Canceling Headphones ($80)
2. A Warm Bath With Epsom Salt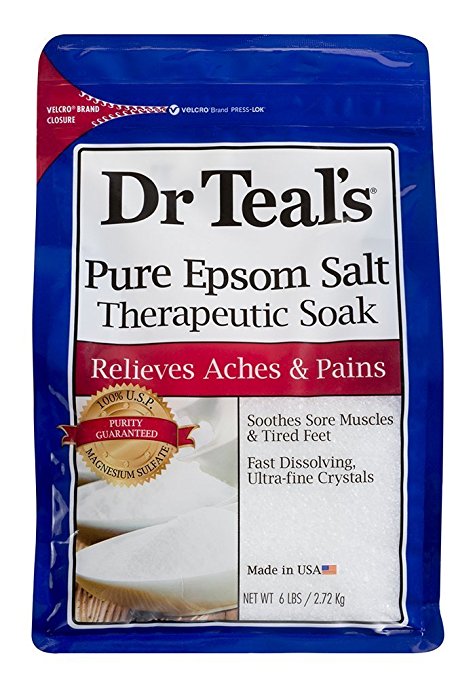 "A warm bath with epsom salts. Warm baths feel like a nice warm hug. I always feel a little better when I take one." — Gracie J.
Our pick: Dr.Teal's Pure Epsom Salt, Ache and Pain Relief ($16)
3. Meditation Singing Bowl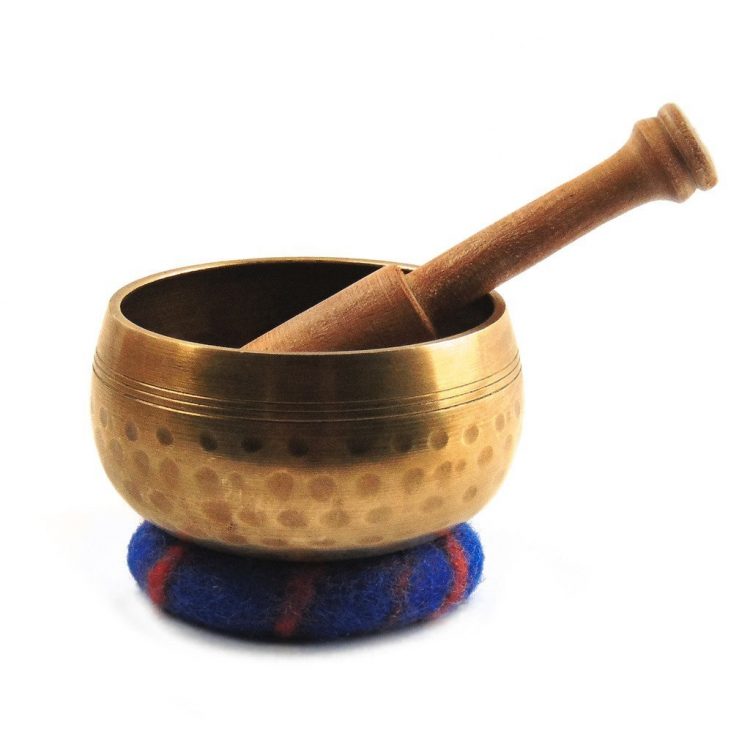 "My singing bowls. The sound calms me and if they are placed on the body the vibration can help ease the muscle tension my anxiety causes." — Storie G.
Our pick: Tibetan Yoga Meditation Bowl ($23)
4. Heating Pad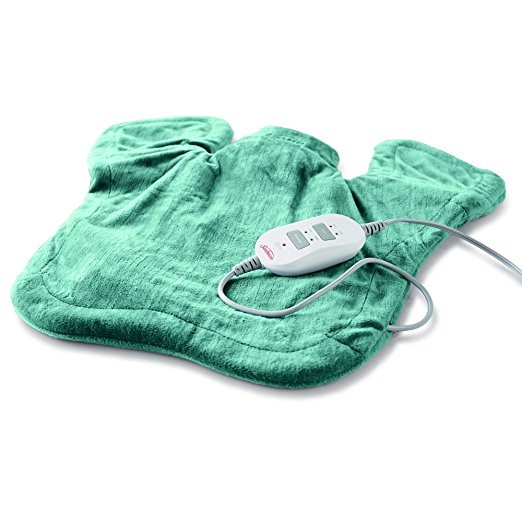 "I have a sunbeam heating pad. Sometimes just the comfort of something warm soothes my anxiety. Most of the time I just snuggle up with it against my stomach, but I also use it on my neck, shoulders, back, etc. when I'm stressed. It's my favorite thing I own." — Sydney W.
Our pick: Sunbeam Messaging Tension Relief Heating Pad ($48)
5. Lavender Body Wash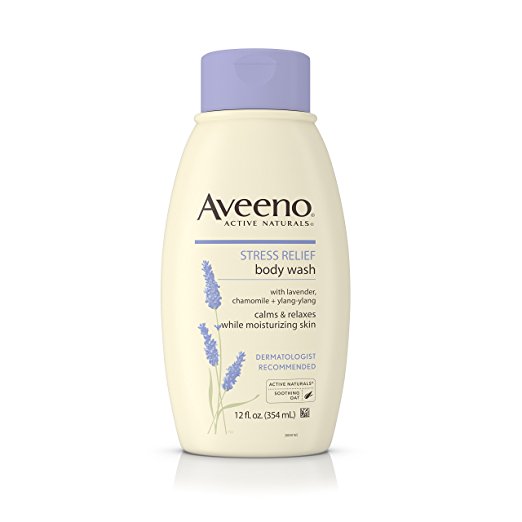 "A hot shower with lavender scented body wash. I will stay in the shower for an hour just to ease my anxiety and the tension/body aches it causes me." — Katherine M.
Our pick: Aveeno stress relief body wash ($17)
6. Healing Lotions and Creams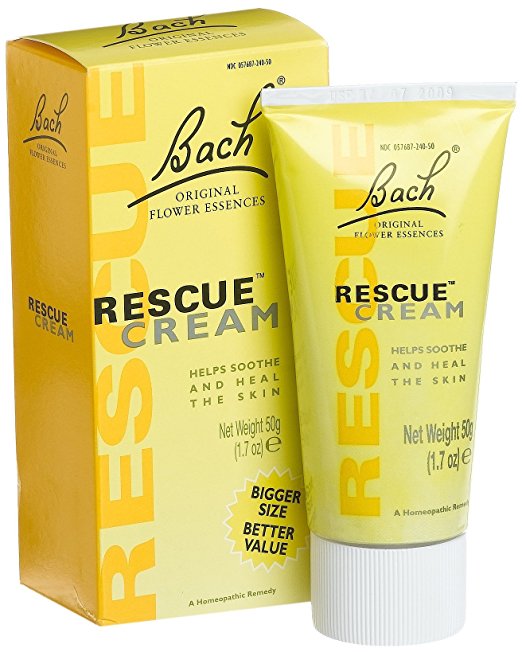 "Bach's rescue remedy is fantastic. I use it all the time and it really helps calm me down. I would recommend it to anyone." — Becky P.
Our pick: Bach Rescue Remedy ($13)
7. Face and skin scrubs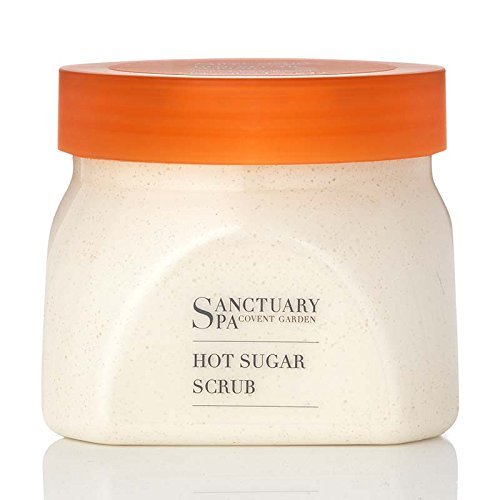 "I adore sugar scrubs for self-care. There's a Sanctuary Spa one that heats up when you rub it into your skin, so it's so comforting and feels so good and luscious on your skin. It's so therapeutic, the heat is kind of magical." — Aimee C.
Our pick: Sanctuary Spa Hot Sugar Scrub ($37)
8. Weighted Blanket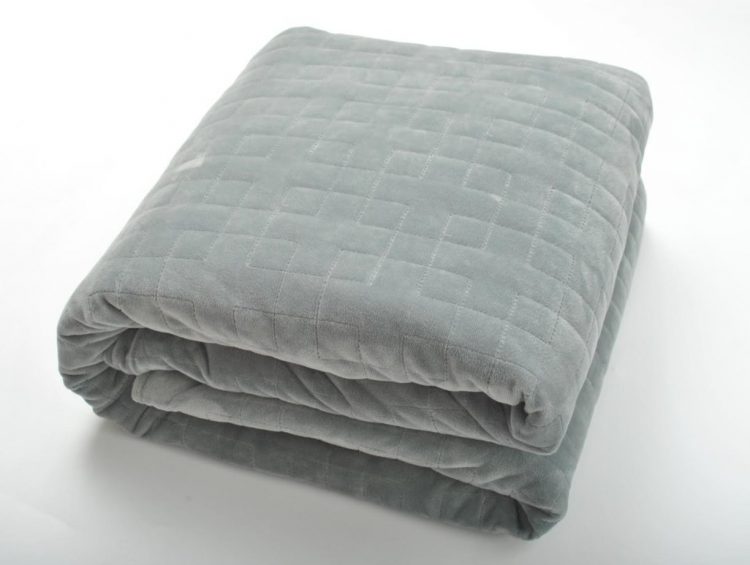 "My husband bought me a weighted blanket for our anniversary. I absolutely love it. Whenever I am having trouble sleeping due to anxiety, or even depression, the weight and security of the blanket helps tremendously. Especially if I am not in the mood to be touched by someone, the blanket seriously helps. I recommend them!" — Kaylee S.
Our pick: Weighting Comforts Charcoal Weighted Blanket ($195)
9. Shower Steamers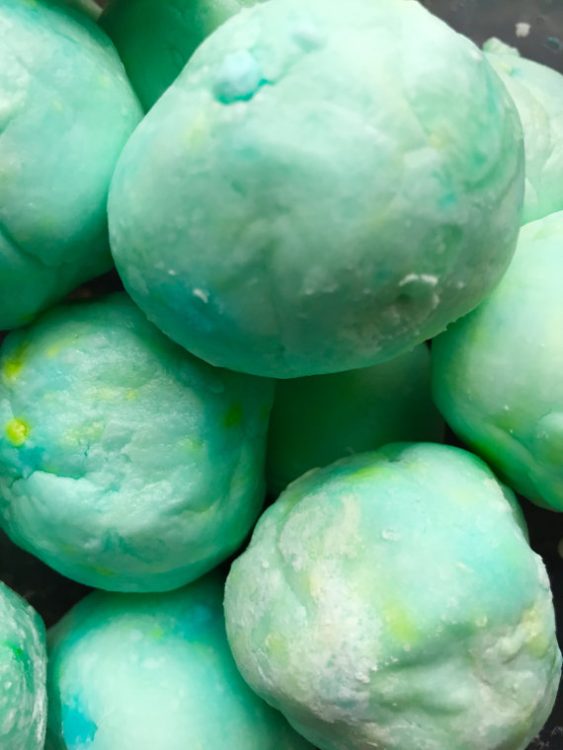 "Just unwrap one or two and place them on the floor of the shower where water will hit them and let the steam works it's magic. They are meant for when you're congested to help open you up, but they help me breathe and relax while taking a hot shower. They are hard to find in stores, so we usually stock up when we see them." — Bekah S.
Our pick: Vick's Shower Soothers ($6)
10. Yoga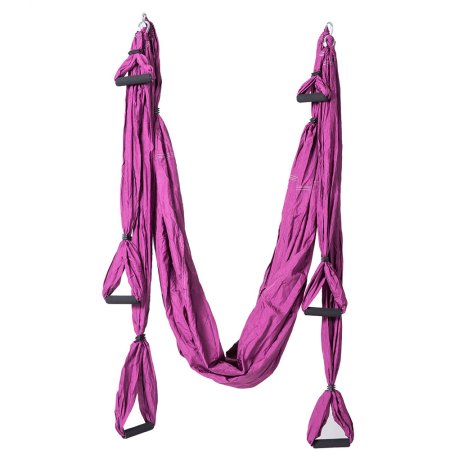 "Yin Yoga is one of my favorites for this. I'll usually also whip out my foam roller." — Whitney F.
"I have a yoga swing. I can't stand another person touching me. Being upside down on my swing forces me to relax and calm down." — Kit G.
Our pick: Ultra Strong Antigravity Yoga Swing ($36) and PowerPro 2 in 1 Foam Roller Set ($22)
11. Hot Tea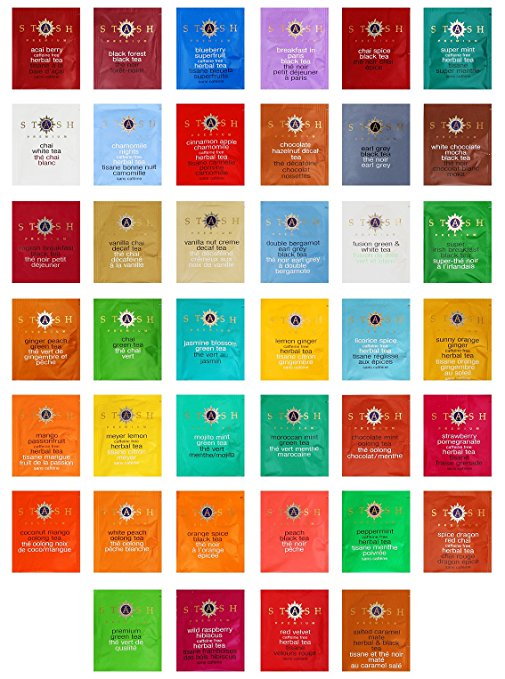 "Hot green tea and guided meditation in a dark, candle-lit room. Doesn't make the pain fully go away, but it helps me relax a bit, so it's not too bad." — Leila E.
Our pick: Stash VarieTea 120 Count Tea Assortment Pack ($28)
12. Essential Oils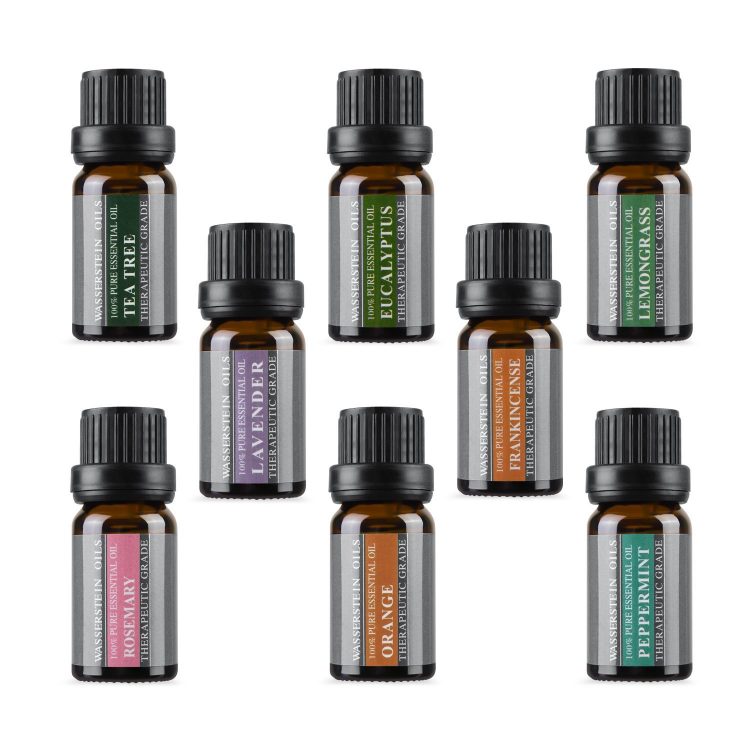 "Essential oils really help me. I rub them or have someone rub them into my muscles and the pain usually goes away." — Jacqueline A.
Our pick: Aromatherapy Essential Oils ($16)
13. Self-Soothing Techniques
"I can't afford a weighted blanket, but piling a few heavy ones on top of myself tends to calm me down, kind of like being cuddled I suppose." — Chelsea G.
"Laying on the couch clutching a pillow tightly to my chest. I don't know why but it's comforting and my heart beat slows." — Emily D.
"I sit criss-cross on the floor and lean forward, then back. It helps with the feeling of being hugged, but not smothered." — Shayna K.
14. Acupressure Rings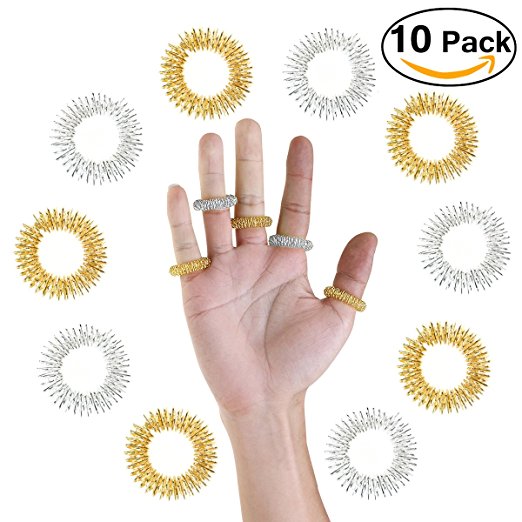 A staff pick, these acupressure massage rings can help calm you down, but are also small, portable and not easily noticeable.
Our pick: Acupressure Ring Pack ($7)
Originally published: November 28, 2017