What Happened When My 'Friends' Turned Against Me Because of My Anxiety
---
What do you do when people you called your best friends turn against you amid mental illness? Do you let it get to you? Do you hope for their return? Or do you simply not care?
You would have thought your "best friends" would be there for you through thick or thin. I was there for them, and they said they were for me. When I withdrew from social situations, stopped attending lessons and spent most of my time having panic attacks or crying, I lost friends. Those I thought would always have my back, be there for me and look after me… they turned away, saw me as "the girl who always cries" — a hassle. I can't lie: I let it affect me. My mind was already telling me I was a burden to everyone, and this was the proof my mental illness needed.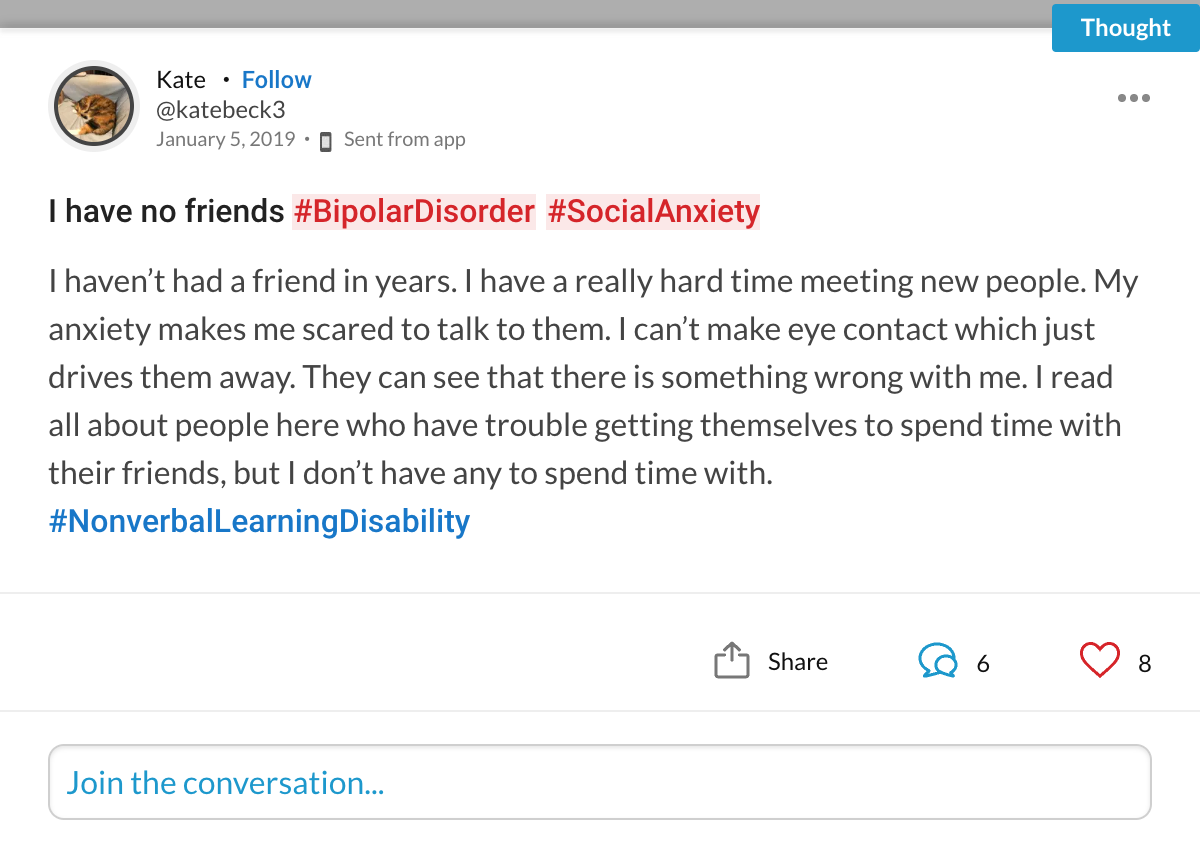 It is in the worst, darkest times that you realize who is there for you — so, you could say that is one positive thing to have come out of all of this. I spent every lesson and lunchtime trying to hold it all in — which is one of the unhealthiest things to do – for fear of being further disliked or seen as an annoyance. All I wanted was acceptance and someone who had my back, and yet I didn't have that. It saw my mental health decline even more because I wasn't strong enough to face it on my own. If I wasn't crying out of anxiety, I was crying because I was the girl who was "too difficult."
Some of the strongest friendships I now have came out of this dreadful situation. I realized who my true friends were. All it took was a text to check I was OK, a smile to let me know I wasn't on my own. The simplest things mean the world for people with mental illness. The simplest things my "friends" could have done for me could have meant I felt just one percent more at ease at school. Then, that one percent could have turned into five percent, and before you know it ten percent.
To the friends who I thought had my back: thank you. Thank you for calling me names behind my back and leaving me in the dark, alone, because now I have built relationships with people who I am 100 percent confident will always have my back and continue to do so during this turbulent time.
And to the friends who have stuck by my side, and new friends I have made along the way: you being there for me means the world and I hope I can repay you one day.
Mental illness is terrifying at the best of times, let alone without friends. If your friend is struggling, support them. Don't dismiss them. Check they are OK. Be nice to everyone because you never know what is going on behind closed doors.
Photo by Taras Zaluzhny on Unsplash
Originally published: February 1, 2019