16 Things to Put in Your Panic Attack 'Crisis Kit'
---
Editor's Note
We hope the products below, all recommended by our Mighty community members, help you or a loved one in your health journeys. Just so you know, The Mighty may collect a share of sales from the Amazon links on this page.
When you live with anxiety, it can sometimes feel like panic attacks materialize out of nowhere. Maybe you're frequently overwhelmed by inexplicable panic while you're sitting at your desk at work. Maybe you encounter situations that take you back to past trauma and your body responds with a panic attack. Whatever the situation may be, it's times like these when a panic attack "crisis kit" can come in handy.
So what exactly is a panic attack "crisis kit"?
Essentially, it's a collection of comforting items you can have on hand when things get tough mentally. While many choose to carry a crisis kit with them in a purse or backpack, others may prefer to have a box at home — or even just have a few calming objects stashed in their car.
If this sounds like a cool idea to you, but you don't know where to start, look no further. We asked our mental health community to share one item they keep in their own panic attack crisis kit. We compiled their answers below — and added a few suggestions of our own.
Here's what our community had to say:
1. Candy
"Hard candy, mainly butterscotch. When (if) I start to feel it coming on, I just pop a candy in my mouth and focus on that to calm down." — Mes B.
"Jolly Ranchers. I don't know what it is but focusing on the taste of the candy instead of feelings and physical symptoms really helps me" — Tara R.
"Sour things. Like Warheads, sour Skittles, Sour Patch Kids, even a small thing of lemon juice (that's just for home though) because it helps to 'shock' your mind and all your focus is on how sour the thing is." — Dylan K.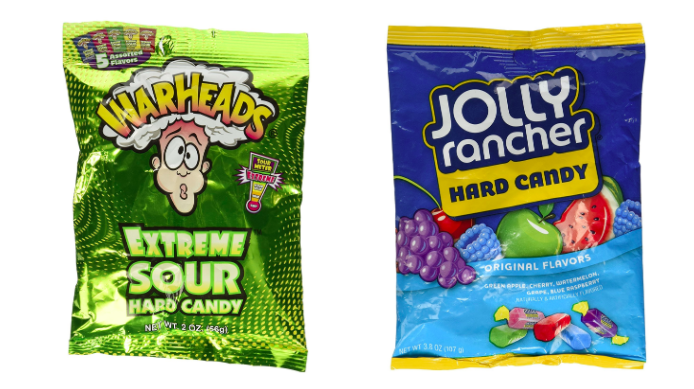 Our picks: Jolly Ranchers ($5) and Warheads Extreme Sour ($5)
2. Stuffed Animal
"A mini stuffed animal — something I can hug tightly." — Rilla W.
"A big stuffed animal so I can hug it as tightly as possible. It feels like someone else is there and I can hold on tightly and not let go. It helps me feel safe even when I am alone." — Madison S.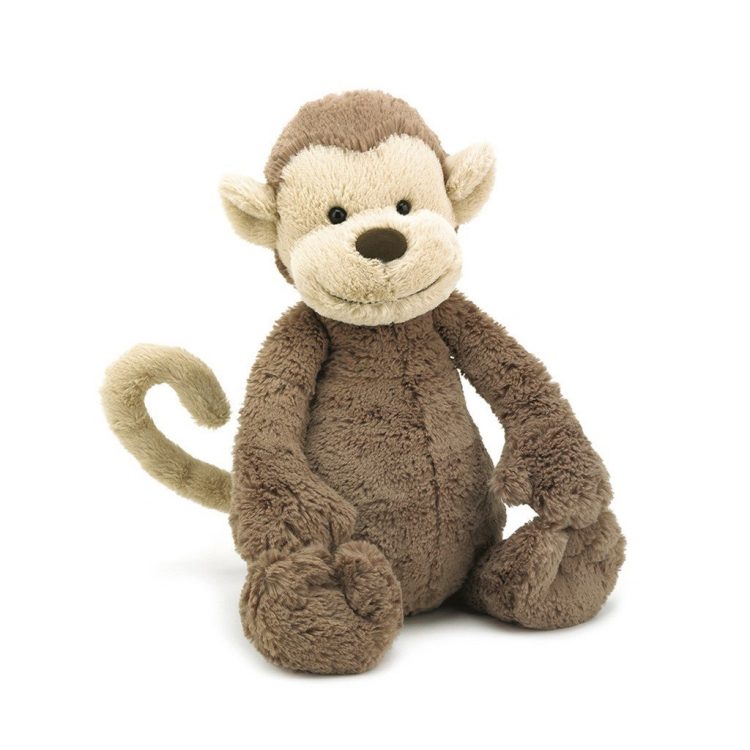 Our pick: Bashful Monkey ($23)
3. Ice Pack
"An ice pack. Ice is great at de-escalating an attack. The shock of the cold snaps your brain back to the present." — Tia T.
"Something to cool me down, like an ice pack. It helps to calm me before I get over the edge by combating the sudden increase in body temperature when I start panicking." — Rosie B.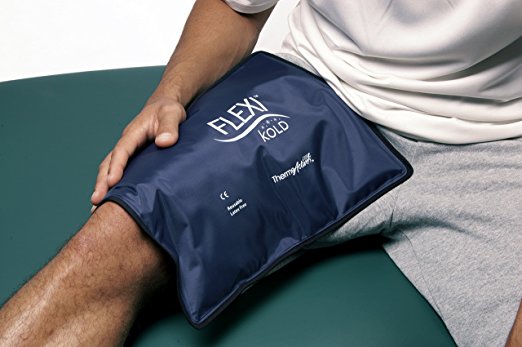 Our pick: Gel Ice Pack ($14)
4. Slime/Putty
"I like playing with putty in my hands when I am anxious, so definitely some slime or putty… Twisting, squishing and stretching it definitely helps anxiety." — Sarah C.
"Slime. I like sensory items when I am panicking. Slime is best as I can rip it, put it back together and rip it again. It's also cold so [it] changes the temperature of my hands." — Ocea M.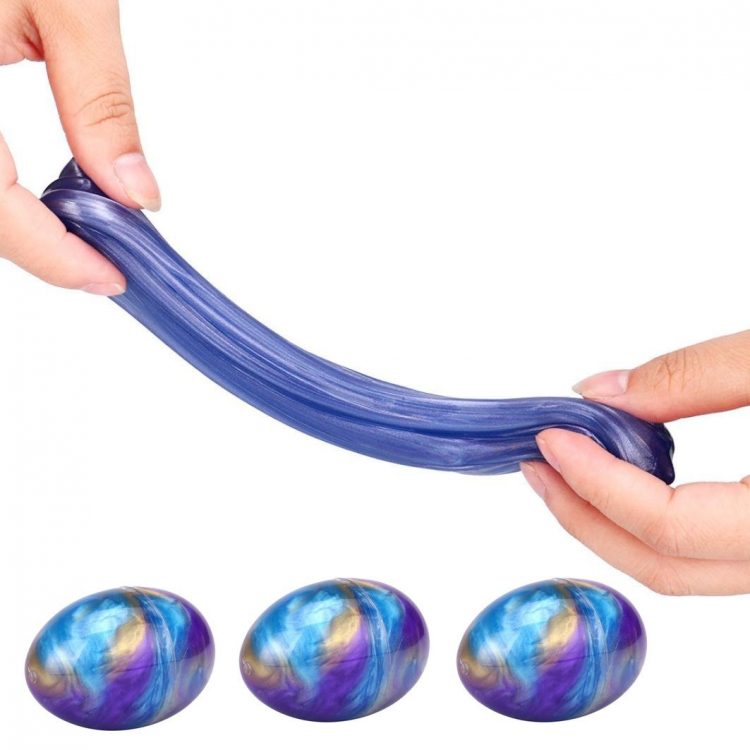 Our pick: Floam Slime Mud ($10)
5. Weighted Blanket
"Not exactly something that fits in a portable kit, but my weighted blanket is the best tool I have for panic attacks." — Erica F.
"One thing I don't have that I wish I did was an extremely weighted blanket, or something to help compress myself. Wrapping myself as tight as possible in a blanket helps when nothing else will." — Stephanie Q.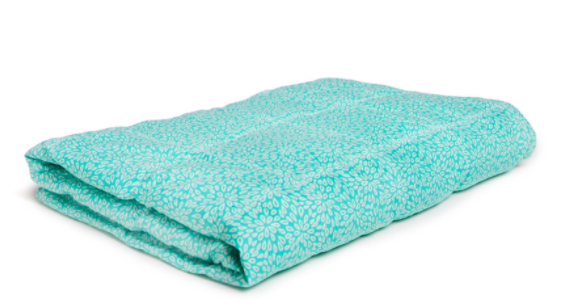 Our pick: Aqua Spray Weighted Blanket ($195)
6. Mints
"Green apple Mentos, so I can focus on just chewing them." — Kalei L.
"Mints because I pop like three in my mouth — helps me feel my breathing." — Michele W.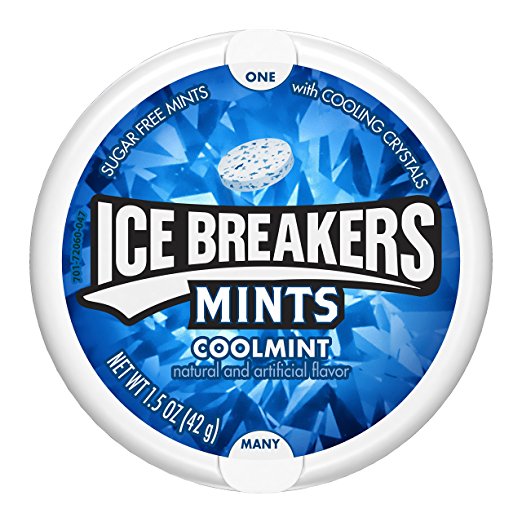 Our pick: Ice Breakers "Coolmint" Mints ($2)
7. Your Pet
"My wife was having [a panic attack] the other night and I told her to go spend time with the dogs. Petting them always calms her down… Won't fit in a kit though lol — unless it is a very small dog!" — John K.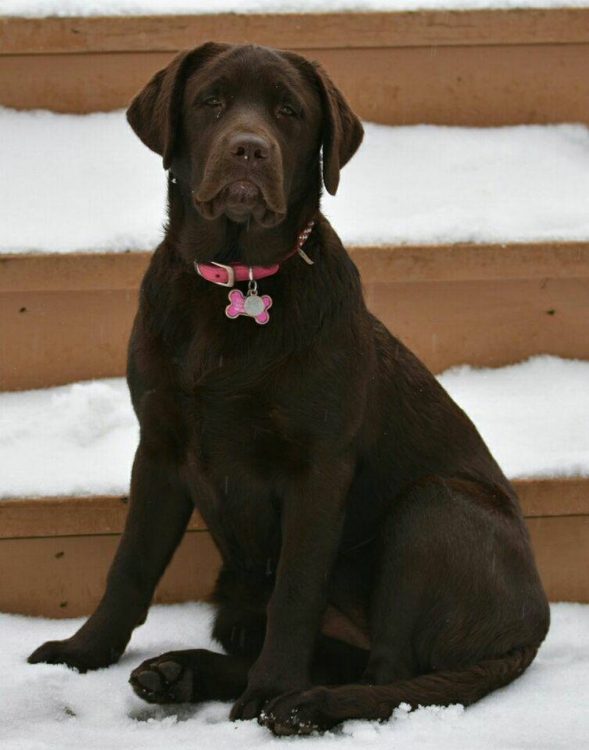 8. List of Emergency Numbers
"List of phone numbers (therapist, best friend, mom, whatever) to call if needed." — Kristina B.
9. Candle
"A candle. Having it lit and watching the small movements of the flame is relaxing. Focusing on the scent it creates in the air helps a bit, too." — Sabre P.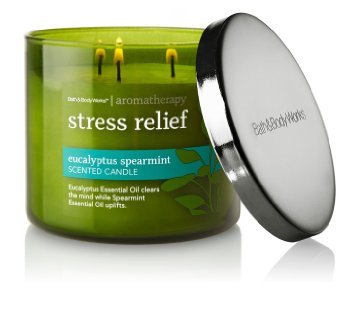 Our pick: Aromatherapy Stress Relief Candle ($20)
10. Headphones
"Headphones. I never leave the house without them. Even if I'm not listening to music, the headphones still make everything quieter." — Morgan M.
"Headphones for guided meditation. It's been a lifesaver for me recently, helping me push past and find a peaceful spot within myself." — Stephanie B.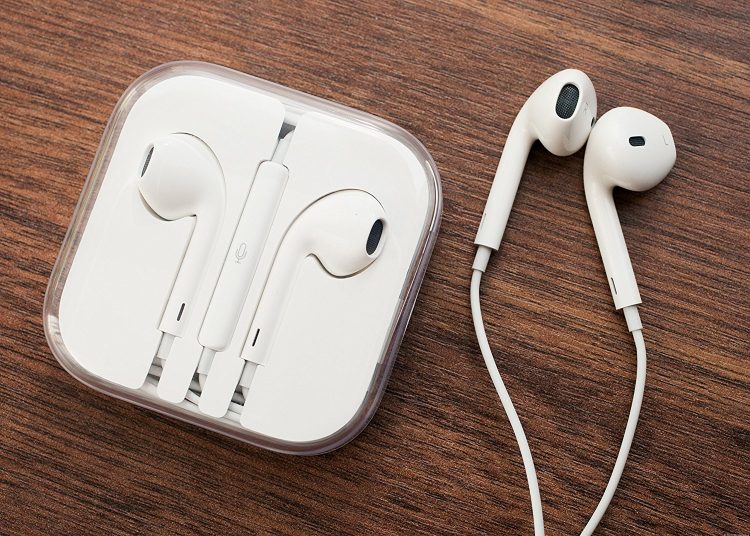 Our pick: Apple Earbuds ($9)
11. Essential Oils
"I recently hopped on the essential oils bandwagon and say what you will about whether they work or not — they just smell great! Citrus oils are so uplifting and pleasant. I always have a bottle of grapefruit oil with me to breathe in slowly when I feel anxious. Or, if I'm anxious and it's causing a headache, I have a simple stress-away lotion I use that smells like eucalyptus and mint that helps the pain go away!" — Kacey M.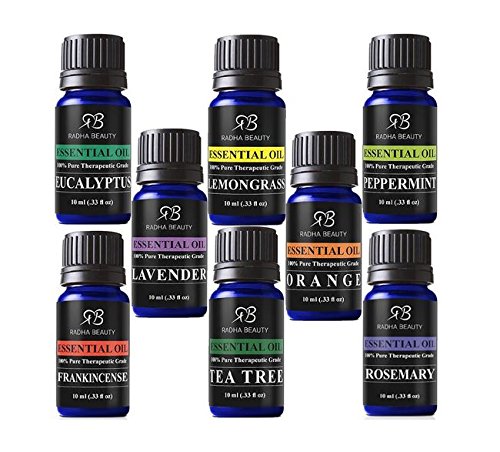 Our pick: Essential Oil 8-Pack ($14)
12. Journal
"A journal. It allows me to doodle or write down any racing thoughts I might have in my head. I also keep a section on inspirational and positivity quotes in it." — Alex C.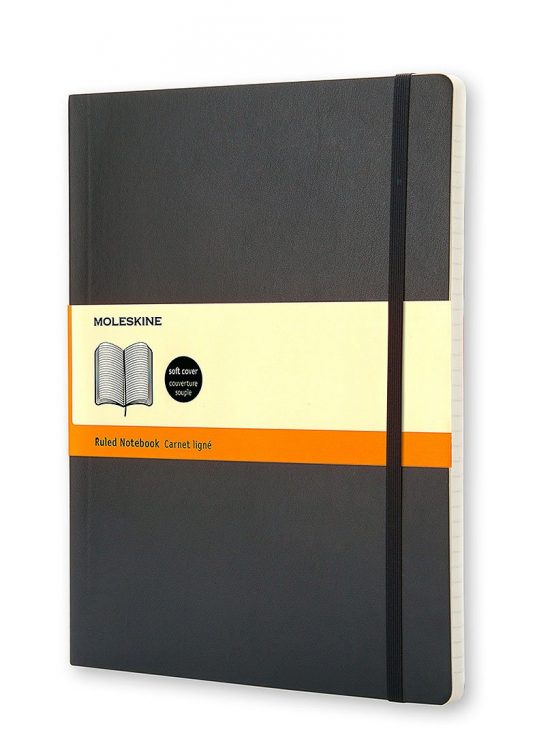 Our pick: Black Classic Notebook ($17)
13. Tissues
"Tissues are a must. My face is a mess after and I usually have to go back to work or a social event afterwards. It would help to not look like I just cried my eyes out for no apparent reason to the outsider looking in on my situation." — Amber C.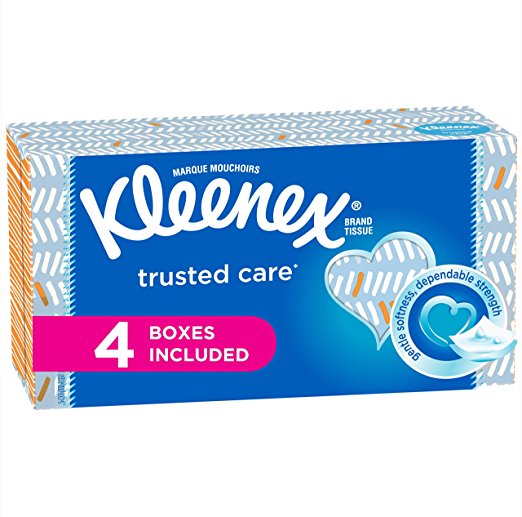 Our pick: Everyday Facial Tissues ($6)
14. Coloring Book
"Coloring book and crayons. They can be used calmly create beautiful pictures or scribble out frustration." — Michelle L.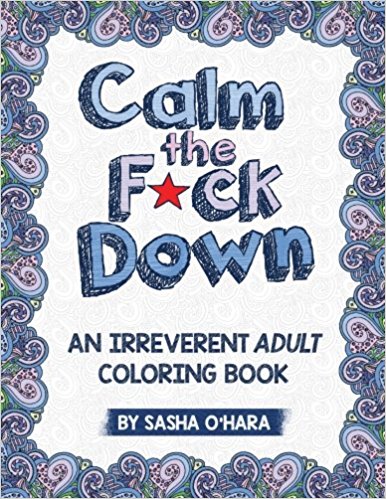 Our pick: Calm the F*ck Down Coloring Book ($5)
15. Fidget Spinner
"Fidget cube/spinner/toy to mess with/keep hands busy." — Kristina B.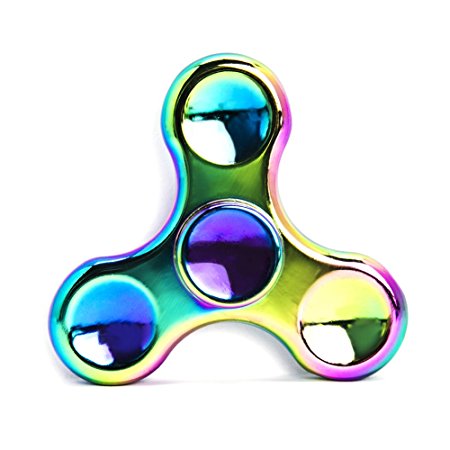 Our pick: Rainbow Fidget Spinner ($10)
16. Bubbles
"Bubbles to blow at my kitty. It gets me to take slower breaths, and maybe laugh a little bit by how my kitty reacts." — Tiffany P.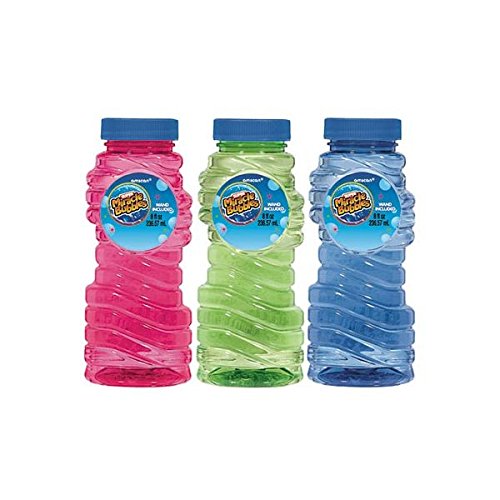 Our pick: Bubbles ($6)
What would you add?
Originally published: April 17, 2018