The 'Trivial' Activity That Helped Me Beat My Anxiety
---
This week has been rough — rough in the sense of overwhelming, nearly-debilitating anxiety and sadness. I knew it was situational. I knew the root cause of it, but that didn't make it better. There were times I was on the edge of tears throughout my work day. My anxiety had taken over not only my mind, but my whole body, the pit in my stomach so heavy that I felt I might be sick. These are the times when coping and pushing through the pain is immensely difficult.
But I'm proud to say I won that small but important battle. I found a new way to cope.
And it may seem silly. It may seem trivial and almost mundane. Some might not understand how it worked and some might despise the activity altogether as it causes them more anxiety, but it worked for me.
A puzzle.
For two days after work, I just sunk my energy into a puzzle (while watching some mindless reality TV to sweeten the deal). I found myself so entranced in this puzzle that my shoulders began to drop. My eyes started to dry. The dread was starting to lift and I began to celebrate as I successfully added a new piece to the puzzle, slowly but surely making progress. By the end of that second evening, I found myself putting in the final piece and smiling, proud of myself.
I had made my anxiety productive.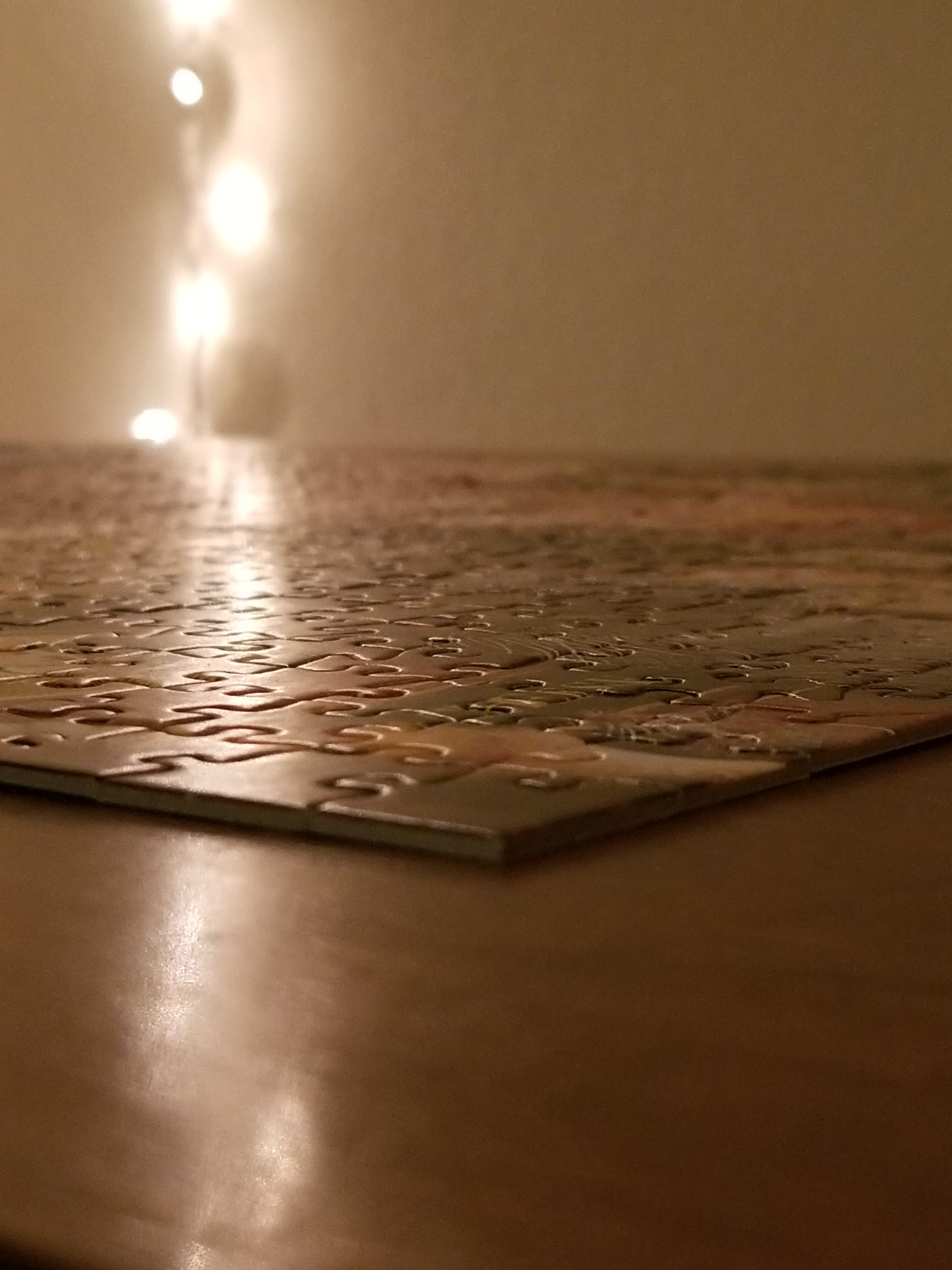 This isn't just a story about an anxiety-ridden 20-something who decided to be a hermit in her apartment. This is about finding those activities that help you cope, the activities that make you feel you are valuable and worth something. The activities that make you feel proud of yourself and happy amidst all the uncertainty and mental anguish. And that's what this puzzle did for me.
I have been starting to realize that I'm not utilizing my coping strategies to deal with my anxiety. My energy level has been so low that the idea of doing anything but watching TV and succumbing to the rumination sounds awful. Might as well just let the thoughts take over.
This is a story about accomplishments — accomplishments that may be small, but change your whole perspective on mental health and strength. I won this small battle. I completed a task to take care of my anxiety. And while tomorrow may be difficult, I can end today feeling proud of myself.
Find your puzzle. Channel that negative energy and uncomfortable emotion, whether it be anxiety, depression, anger, grief, etc., and show it who's boss. Make it into something beautiful and productive. It does not own you.
We want to hear your story. Become a Mighty contributor here.
Lead image: Getty Images via Cameravit. Puzzle image via contributor.
Originally published: April 3, 2018