12 Tips for Supporting a Loved One Having a Panic Attack
---
In my experience, having a panic attack is objectively one of most terrifying and draining things that can happen to a person's mind and body. I am unable to communicate while I'm actively having a panic attack, and the last thing I want is to create more chaos by inadvertently panicking someone else. I want to prepare my friends and family for what to do in case I'm having a panic attack and can't explain what I need. Even if I can't say it in the moment, there are actually a ton of things someone can do to help me during a panic attack.
Here are a few tips from my experience:
1. Know what a panic attack is for the person you're supporting.
The truth about anxiety and panic is they manifest differently for everyone, and it can be both a highly mental and physical event. For me though, there are typically some surefire signs that I'm having a panic attack: my heart races, I have trouble breathing and I become nauseous, hot, dizzy and faint. Usually, there are tears. I may be unable to speak above a whisper, if at all. I'll either be frozen with fear or racing out the door — the fight or flight response at its most literal.
These things sounds scary — admittedly, they scare me to remember as I type this — but knowing the signs and symptoms means you can safely identify it as a bona fide panic attack. This is helpful because when I'm in the thick of it, I am absolutely, 100 percent convinced I am dying, not having a panic attack.
2. Ask if there are specific triggers for the person.
Sometimes attacks come out of seemingly nowhere; the body senses danger that the mind doesn't recognize, or the anxiety has built up to an unbearable level. Other times, though, there are specific situations or conditions that tend to provoke panic attacks.
3. Assure them you will show up and help if the situation arises.
I am painfully aware of how long and difficult a panic attack can be, and the added anxiety of feeling like a burden to whoever gets caught up in it can prolong the symptoms even more. The more someone reassures me they will stay as long as I need and they're not mad at me for it, the easier it is to focus my attention on curbing the panic. Beforehand, this also helps to eliminate some of the fear of having a panic attack, which often ironically leads to said panic attack.
4. Be present.
For me, this is probably the number one thing a person can do to support me. There is little going through my mind during a panic attack other than "I'm dying," and I cannot understate how much it helps to have someone there, either virtually or physically. As certain as I am that I'm in danger, my brain and body also know that my loved one would absolutely intervene if the threat was real and I needed medical attention. If they do nothing else besides sit there, sometimes just their presence can give me enough mental space to start talking myself down.
5. Become familiar with "grounding."
Grounding is the process of focusing on one's physical surroundings and pulling the brain away from panic. One popular grounding technique is to list out five things you can see, four things you can touch, three things you can hear, two things you can smell and one thing you can taste (to be honest, the order doesn't particularly matter, except you probably won't be able to taste five things offhand).
For me, grounding is often a much simpler process. Hearing my name or simple facts said out loud ("Erica, it's currently 7:33 pm. There's a blue vase on the countertop, Erica. I created a new spreadsheet today with Joe.") can help to reorient me, and every second I am listening to you is one second my brain is becoming more distracted from the panic.
6. Learn some specific techniques that work for the person.
For me, sometimes listening to a particular song on repeat will help to regulate my heart rate and breathing. Other times, saying a phrase 10 times in 10 different voices can be a welcome distraction. Math problems work great for this, too. In my case, the quicker I can occupy my brain with something simple and harmless, the easier it is to avoid a severe attack. I typically can't recall these techniques once I'm having an attack though, so having a supportive person around can be helpful.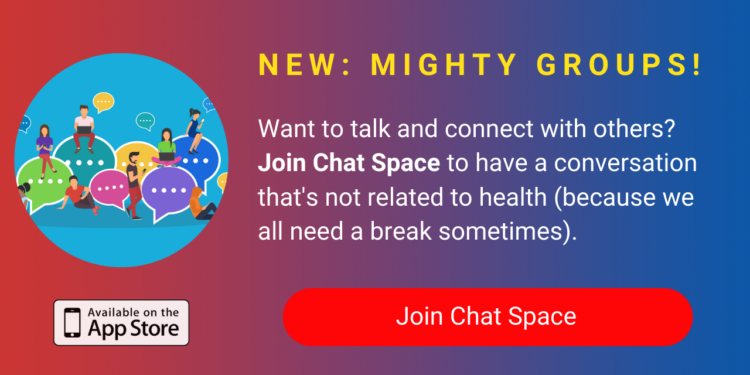 7. Pay attention.
In my head, I am usually responding to whatever you're asking me or doing. Even if the words "stop" or "no" don't make it out of my mouth because I can't speak, paying attention to my breathing or nonverbal communication can give some guidance. This also goes the other way; even if I'm unable to tell you what you're doing is helping, my body is probably telling you in some way if you should keep going or switch tactics.
8. Find some water.
Water is, for so many things, a universal medicine. Even if I can't drink anything (sometimes, I can't catch my breath long enough to swallow), a damp towel on the wrists, neck or forehead will help to regulate my body a little.
9. Reassure, but don't patronize.
It is very helpful to me when people remind me that I am breathing, I'm OK and I'm safe. Those are phrases I am often unable to tell myself until I hear them from someone else. At the same time, it is not helpful when it's said in a demeaning way, minimizing what I'm experiencing.
10. Stay calm.
Whatever you do, do not join in on the panic. Do not yell at the person. Do not become frustrated; believe me, I want it to be over as much as you do. Stay calm. Be kind. Have patience.
11. Know your limits.
Emotions are contagious; anxiety is no exception. If you yourself are becoming anxious or affected, set a boundary for yourself. Perhaps you can call someone else for the individual or open up a mindful breathing video on YouTube before you step out. For me, I would totally understand this, and I know I will absolutely eventually start to calm down.
12. Don't dwell on it.
After a panic attack, the absolute last thing I want to do is talk about my panic attack. These are draining events, physically and mentally, and they often linger long after the main event is over. Distractions are great; and restful, calming ones are even better. After everyone's gotten a good night's rest, it would be appropriate and probably welcome to bring it back up and talk it out, especially if you want to give or get feedback.
Photo by Vikas Shankarathota on Unsplash
Originally published: July 24, 2020