The Letter I Sent to the Canadian Government to End the Stigma Around Arthritis
---
I recently sent out a bunch of letters to every premier in my country Canada – including Health Canada and Justin Trudeau himself. Responses are trickling in, unfortunately not directly from Trudeau himself. I hope some good can come of my persistence.
When was the last time you were in pain? Did the pain go away? Was it fixed with treatment, rest or medication? Did the pain get in your way of working? Daily living? Stop you from activities and hobbies you once loved? Your parenting? Your love life? Have you been promised that pain will never go away? Does the pain cost you thousands of dollars to treat? Was it accompanied with crushing fatigue? Was this pain and fatigue caused by an autoimmune disease attacking healthy cells in your body, affecting organs such as your lungs, heart and brain? Does the disease come with complications that often lead to severe illnesses, conditions, surgeries, an opioid dependency, permanent disability or in some cases acts as a silent killer?
Do you know what 4.6 million Canadians are struggling with and what is the number one cause of disability in Canada, affecting one in five working age adults? Do you know there is a stigma behind the disease that puts off diagnoses, treatments, awareness funding and leaves the those struggling with the monstrous condition in the dark?
My name is Eileen Davidson. I am a 31 year old single mother from Burnaby, British Columbia. I am one of those Canadians that have been promised that life of pain and fatigue. My 4-year-old son, Jacob, has just entered kindergarten. I am taking the opportunity of having a little more time on my hands to send these letters out. For the past two and a half years I have been a stay at home, single mother after saying goodbye to my nine year long beloved career as an esthetician – but not by choice. This chronic and incurable disease placed me on that disability list at the young and usually able age of 29.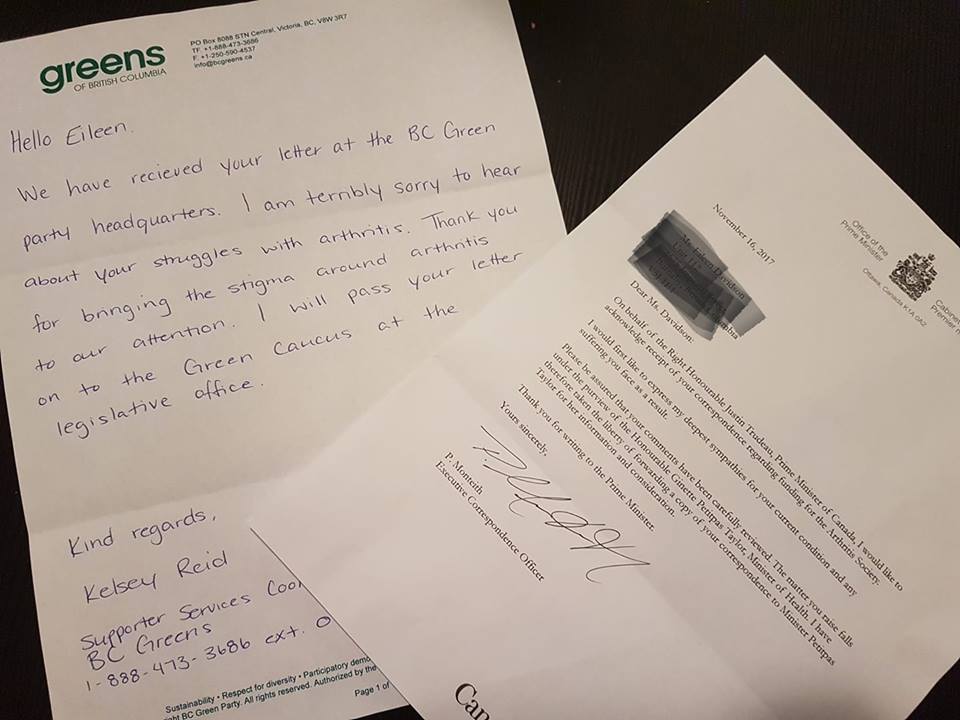 I have a disease which is well known, but commonly misunderstood placing an overbearing stigma which can lead to difficulty for the many living with this atrocious debility, including myself. I live with an invisible illness where when looking at me, I look like a young and vibrant mother. But, underneath those looks that can be deceiving, I live with an incurable and disabling illness.
My villain is arthritis. Autoimmune seropositive rheumatoid arthritis and degenerative osteoarthritis to be exact. Chances are you've heard of any of these, you may know someone with a form of arthritis or you yourself may have one of the over 100 types including lupus, fibromyalgia, gout, rheumatoid arthritis and osteoarthritis. It wasn't until I was diagnosed did I know that someone my age could get a form of arthritis, as is common among many.
As a mother and someone with this monstrous disease, my heart sank when I found out children as young as an infant can be diagnosed – every three in 1,000 children in Canada. I can't stand the thought of my child or any child experiencing a lifetime of the pain, fatigue and side effects from living with this chronic debilitating illness. Arthritis isn't just my own personal villain. My late grandmother and aunt both severely struggled from this atrocious disease. What I do is also in memory of them. I did not understand their struggles until I too was diagnosed.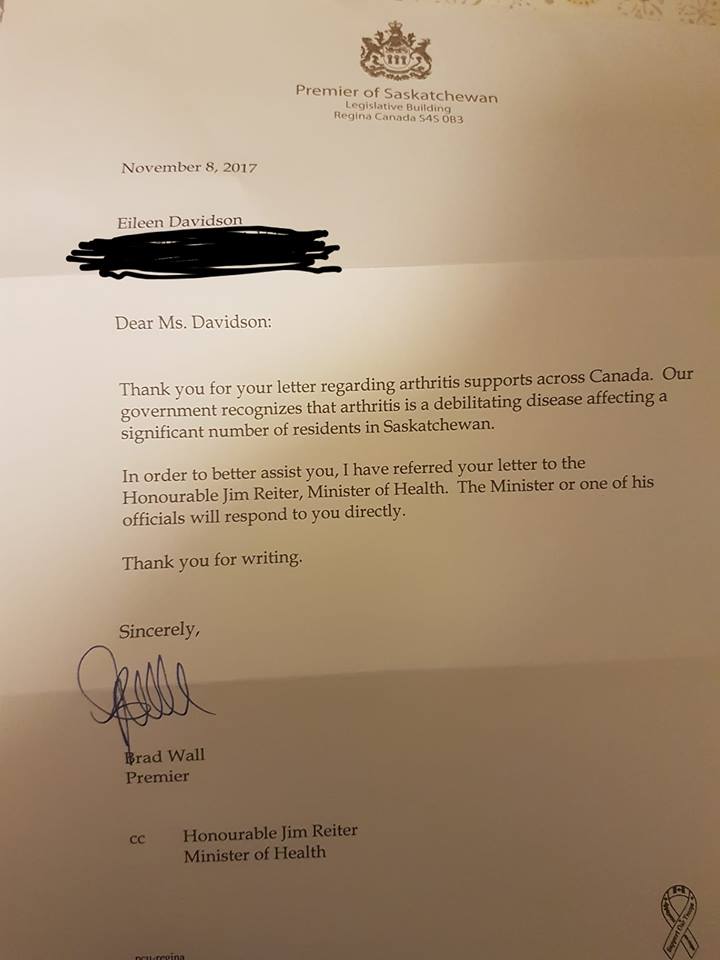 In my time living with arthritis I have been left with more questions than answers. How do you expose a stigma and change the mind of people who haven't been introduced to the hell of arthritis? To understand that the disease is much more than just achy joints in the elderly? How do we get better treatment and support for those struggling with the disease? How come I have such a major and common disease but never see anything for it? I've been left with so many questions I decided to become an ambassador with The Arthritis Society and blogger. I live with the purpose to raise awareness and help for a better future for the lives of those struggling in silence from the caustic impact illness has on one's life.
I am asking for help after noticing what the charity and myself as a patient is lacking. With so many other charities out there, how do we get anyone to pick The Arthritis Society for its time in the spotlight? Why is The Arthritis Society, the largest charity for arthritis in Canada, not government funded when arthritis is the leading cause of disability in this country?
I come to you as someone with two forms of this disease. Someone who had my life disrupted, placed on disability, promised a life of pain and fatigue, a real authentic story of the impact this disease has on someone's life and a family. I am asking you to help me make arthritis have the moment it needs for so many people across Canada, North America and the globe. Please help me banish the stigma that is debilitating arthritis and improve treatments, support, research and advocacy.
Thank you and sincerely,
Eileen Davidson
We want to hear your story. Become a Mighty contributor here.
Originally published: January 4, 2018