Autistic Artist Margaux Wosk Uses Their Colorful Artwork as a Form of Advocacy
---
If you've ever seen a colorful cat jump out at you on social media, you may already be familiar with Margaux Wosk, an autistic artist who uses their colorful work to break down the stereotypes people on the spectrum encounter from many neurotypical people.
An active member of the #ActuallyAutistic community on social media, we asked Wosk to tell us more about their artwork, including how they got started, why art can be a powerful form of advocacy for the autism community and what they hope to do next. Here's what they told us:
Editor's note: This interview has been lightly edited for content and clarity. 
Tell us more about your art. How did you get into it, what are your favorite subjects and what mediums do you prefer?
I have been creating art for as long as I can imagine. My mother is an artist herself so I grew up witnessing her creating so many different things. It inspired me. I like to create abstract and geometric pieces. I also like to create scenic landscapes and lots of art featuring cats. I used to create a lot more with owls but I intend on starting to create more. I generally use acrylic paint and paint markers. It gives me the opportunity to cover a lot of space with the acrylic and the paint markers help me create finer details. I mostly work in full chroma, meaning I don't mix colours often.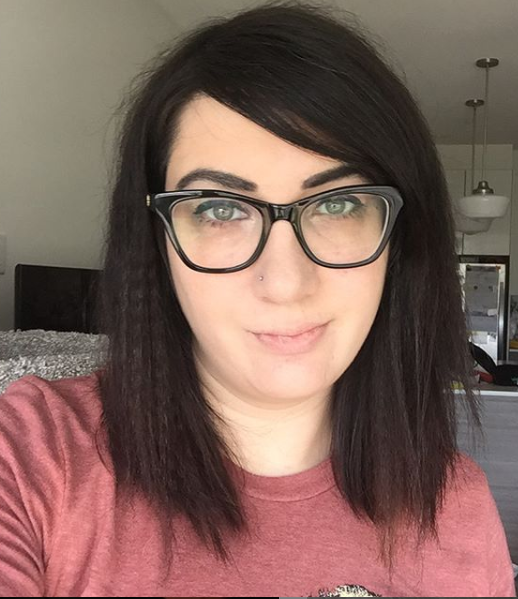 What are your top three art pieces so far and why?
My top three pieces? That's a hard one. Probably AutumnSin (it's a play on words Autumn's in) because I love that I was able to draw inspiration from Van Gogh, but also the song "Wind Blows: by Yukon Blonde really inspired me as well.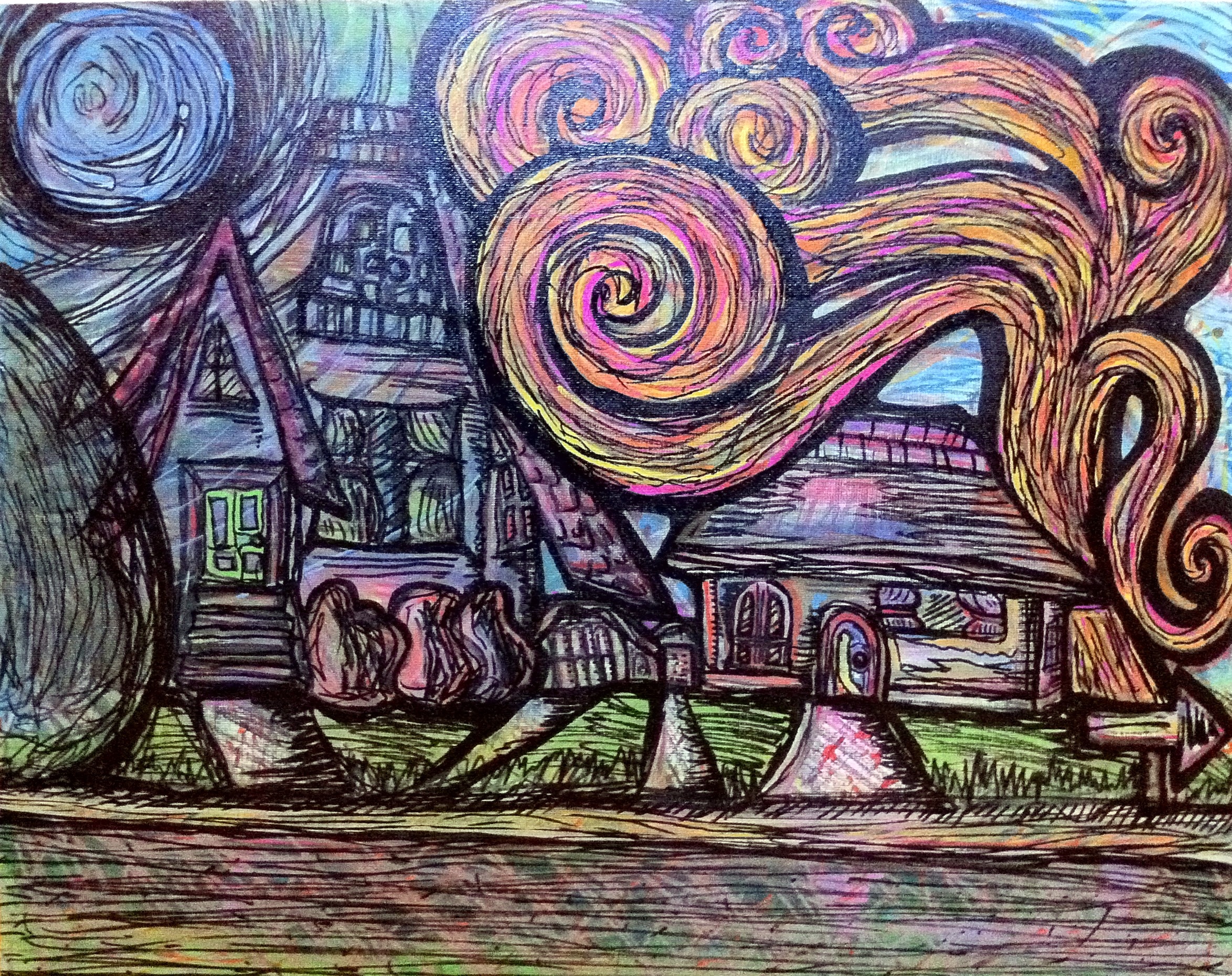 Alpine Wonderland: I loved that the white lines kind of gave it a really snowy feeling but at the same time, the colours are really captivating.
Wild Wild Winds: Another piece with a kind of windy theme. I think the bands of colours on both the sky and fields create a very mod look with a lot of movement.
What is the connection for you between your artwork and autism advocacy?
I was lucky enough to have a table at Langley Arts Alive in 2018 and it was the perfect opportunity to do what I had been doing already online: Pairing my art with my advocacy. It doesn't always rub people the right way.
I went a bit viral on Imgur (96,900 views) with images of my booth. Some people believe I am doing it for pity and why would I need to identify disability first, but the way I look at it is that there is such a harmful stigma of what Autistic people are capable of. I want to be able to break down barriers, reduce stigmas and open up the conversation. Some people say to me "Oh, you're just an Artist, sweetie." and they decide to talk down to me. I think if anyone wants someone to ditch the Autism label, then there must be an inherent thought that autism is bad — which further reinforces why I do what I do.
The amount of arguments I've been in has been a bit overwhelming. I can't sit idly by and not do anything. You can't evoke change by being silent. It's also no one's place to tell someone how they should identify. Being Autistic and being an Artist are two parts of me that work simultaneously. I am an Autistic person. I am an Artist. I don't think my art would be what it was if I was someone else.
What has the response to your art been like so far and where do you hope to go from here?
I have been going at this for over 10 years now as my pseudonym "Retrophiliac." There's mostly positive responses. I've maybe had just a handful of negative comments. I think the hardest part is finding any venues in Vancouver, BC, where I reside. I can't find a single brick and mortar. I've approached places both online and in-person and it sometimes makes me feel defeated. It takes a lot of subconscious, positive mental reinforcements to keep me going. The support from others is just as important to me.
Ideally, I'd like to get my art in local shops, I would love to continue getting my message of positivity and bright, happy art to people. I also am doing all of this alone. It's a crash course in business too. I am entirely self-taught.
You can follow Wosk on Instagram and learn more about their work on their website.
Originally published: September 17, 2019