12 Autism Acceptance Tattoos (That Aren't a Puzzle Piece)
---
Tattoos aren't always associated with the autistic community. One of the questions I get asked most as an autistic self-advocate is, "How are you able to get tattoos sensory-wise?" For me, tattoos are a wonderful form of self-expression. I can fight through the sensory issues if it is something I really care about.
Most of mine involve my special interests, such as books, although I'm still trying to decide what my autism tattoo is going to be. After seeing all the wonderful tattoos my fellow autistics have, I'm leaning towards the rainbow infinity sign. A lot of tattoos in the autism community involve puzzle pieces, which, to a lot of self-advocates, doesn't represent us in the way we wish to be seen. Here are 12 autism acceptance tattoos that aren't puzzle pieces. I hope these inspire you, too.
Related: 
1. "This one is for my Asperger's. It was the very first one. And I'm very proud of it…"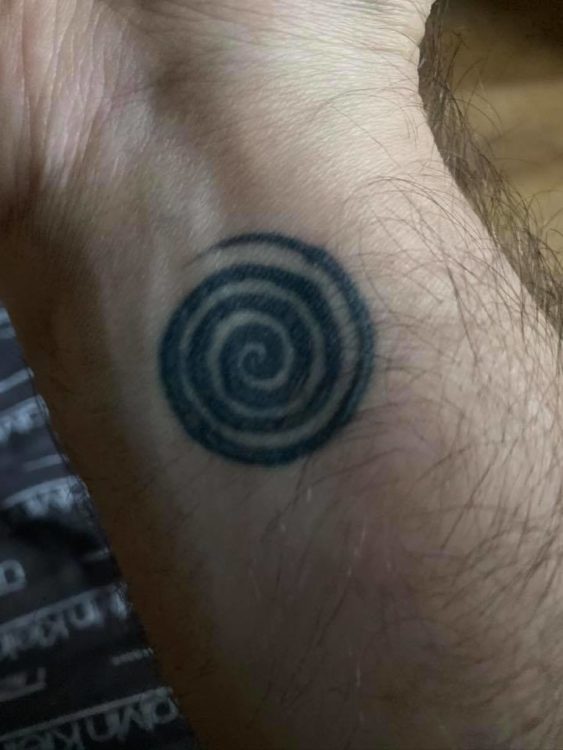 2. "This is mine, for my two boys who both have autism. I wanted to stay away from puzzle pieces so chose the rainbow infinity symbol" — Ellen F.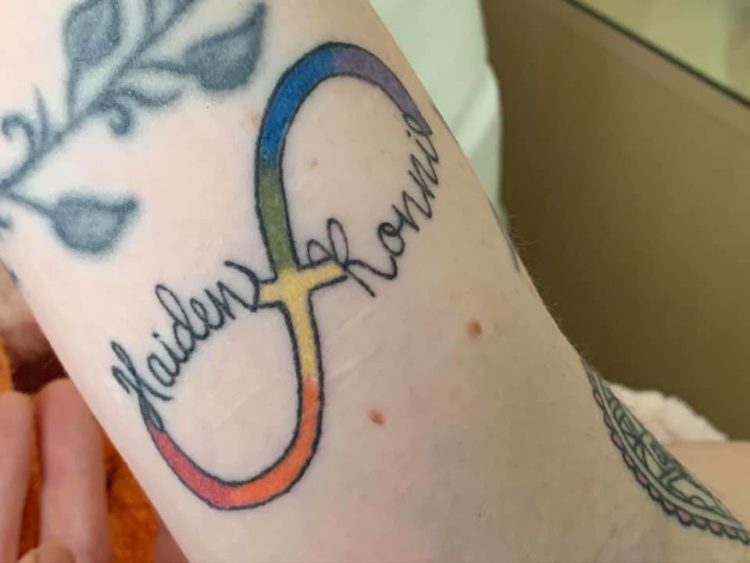 3. "I relate to cats way tooo much. Things got bad for me and led me to my diagnosis. Cats land on their feet, just like I do." — Anna D.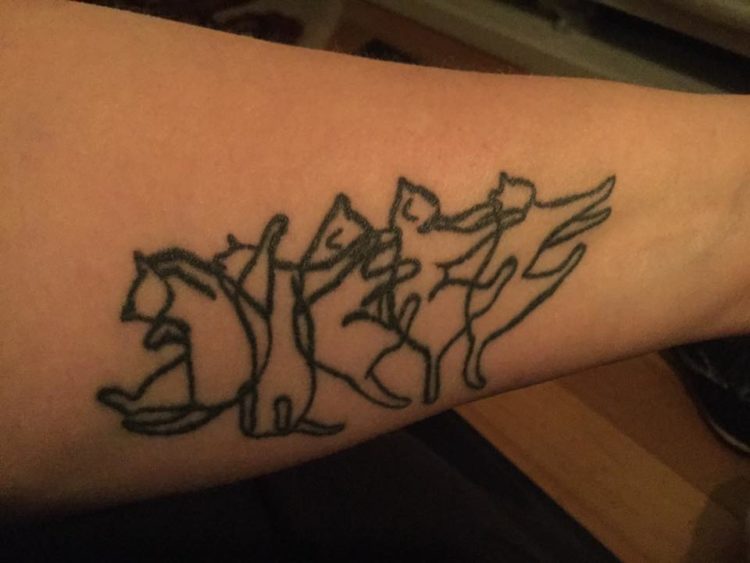 4. "This is a tattoo of my initials… it represents me, and how I will always be me… I am autistic…. nothing can represent being autistic more than an actual autistic person." — Hollie H.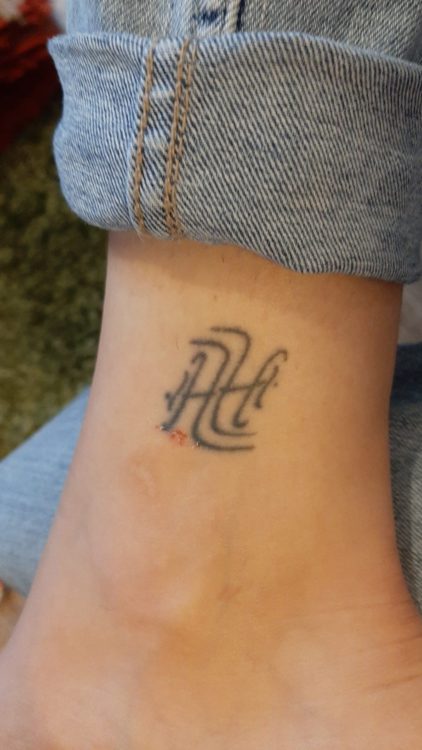 5. "My celebration of being different and not defective, and the Maori word for 'in one's own time and space' .. aka autistic." — Jennifer A.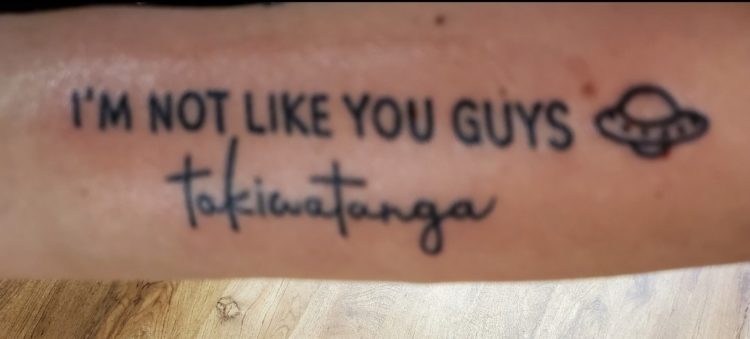 6. "My son's birth flower. I got it because he is the most important person. He has taught me so much about autism and have met many great parents whose children are also on the spectrum." — Sol Q.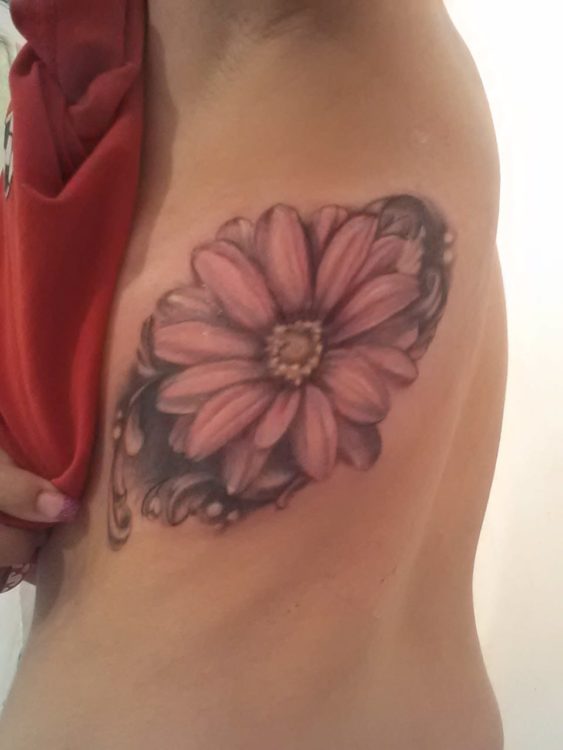 7. "I'm a teacher. This is for my kiddos who were quirky, fun and trying to assimilate, all whilst carrying a teddy bear for comfort. Loved working with them, it's been a journey and definitely a pleasure." — Audrey L.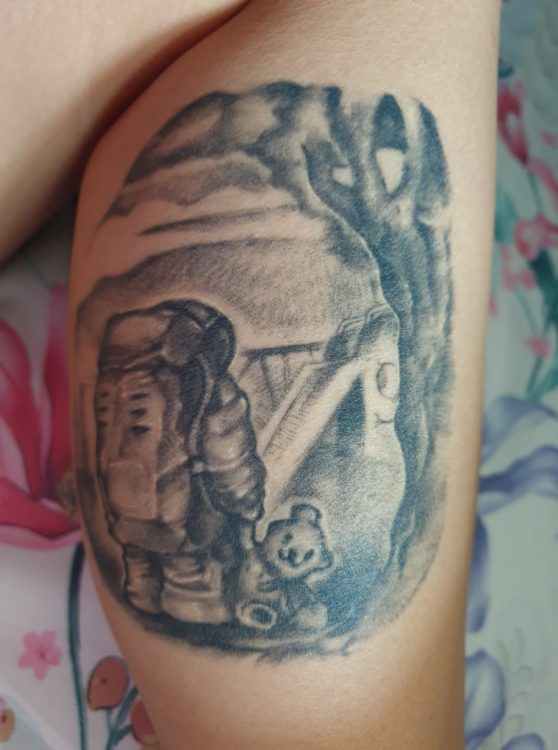 8. "This one is to never give up!!!" — Pablo M.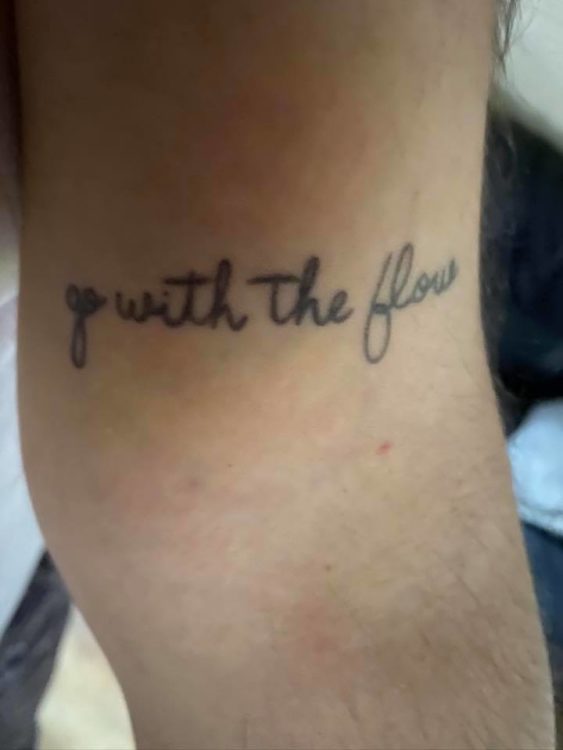 9. "I have this tattoo I designed for my son who has autism and Tourette's. He's always had a humming stim so I got a humming bird." — George H.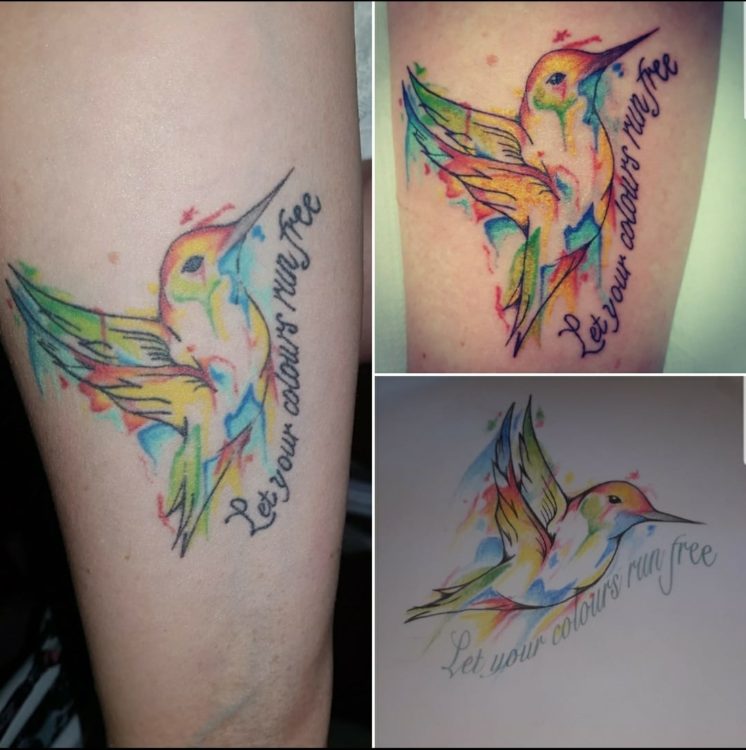 10. "The Enso symbolizes strength, enlightenment, infinity, the universe, the void and elegance." — Melissa P.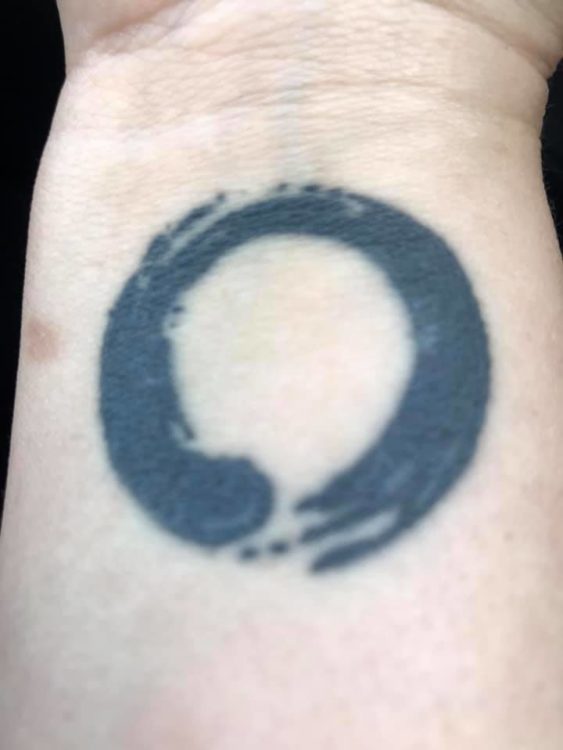 11. "For my son. The mandala lotus represents strength — both for the strength he shows every day in managing this world, and for my strength in helping him navigate. In the bottom middle jewel is a semicolon, also for my son and his fight with anxiety and depression which led him to be hospitalized at age 11 for suicide ideation. He's nearly 17 now. Three additional hospitalizations, therapy, doctors and he is staying strong." — Karen L.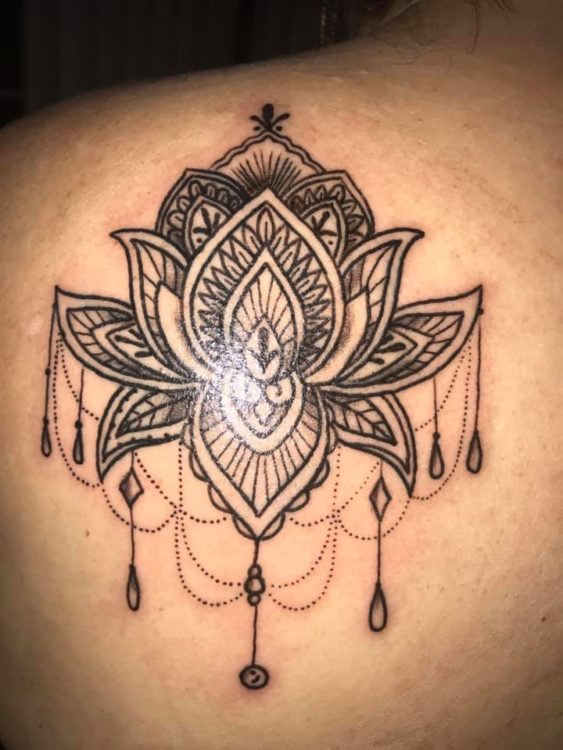 12. "The most simple of my tattoos. Ohana is a Hawaiian term for 'family,' commonly seen on Disney's 'Lilo & Stitch' — 'Ohana means family, family means nobody gets left behind or forgotten.' I am a single parent to two children who are both diagnosed with ASD. I got this tattoo when I was later diagnosed myself, as a reminder that we are always connected not only through blood but our shared understanding of what it is to be a girl/woman with ASD, it's something that will always link us. We are our own little family and do just well by ourselves. Another line in the same movie is, 'This is my family. I found it all on my own. It's little and broken, but still good. Yeah, still good.'" — Vicky T.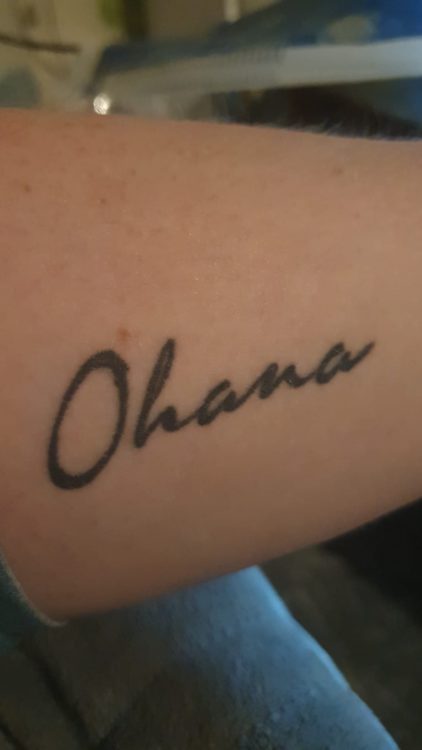 Originally published: September 9, 2020