12 Businesses Owned and Run By People on the Autism Spectrum You Can Support
---
Getting a job can be difficult and arduous, but it's often a rewarding process. Jobs allow us to develop both professionally and personally. By obtaining work experience, we can develop unique skills, such as interpersonal, organization or computer skills, gain independence, and become part of a greater community.
However, only 15 percent of autistic people are employed full-time and many who are employed are paid minimum wage and given little flexibility or opportunities to advance in their field. Autistic people are trying to change that. Businesses like these can make a genuine difference in the lives of autistic people and it's important to support them.
Interested in supporting a business owned by someone on the autism spectrum? We asked The Mighty's community for some recommendations. Here are 12 businesses you can check out!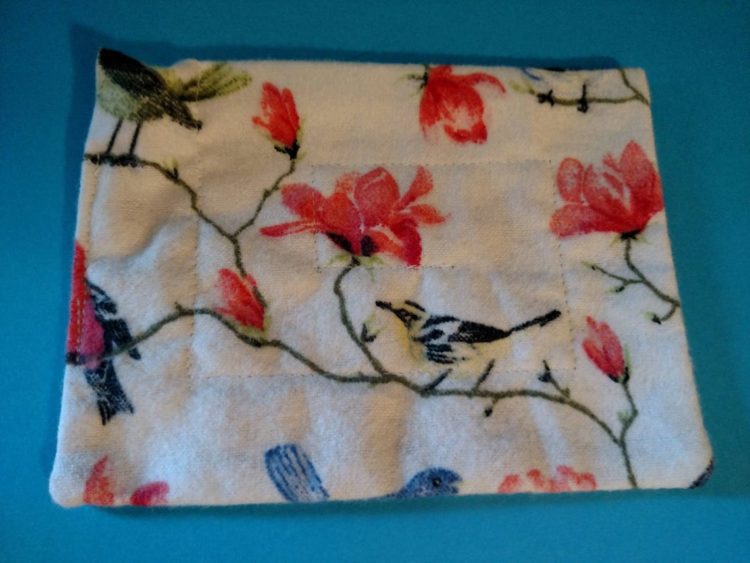 Created by Ev, who is autistic, Fabulous Fidgets has stim toys and jewelry designed for people on the autism spectrum or with sensory processing disorders. These toys allow for quiet and subtle stimming, repetitive actions that help regulate sensory or emotional input. The store offers marble mazes, chewable jewelry, and more.
SMILE stands for Supporting My Independent Living Enterprise. It was founded by Matt Resnik, who is on the autism spectrum, to help others like him. It's meant to develop life skills, connections and independence. Southwest Autism Research & Resource Center's (SARRC) Rising Entrepreneurs program had given Matt a grant, which he used to start his bakery and employ other people with autism.
Joe Steffy has Down syndrome and is autistic. When attending public school, counselors told his family that he would never have a job or become independent. Steffy was determined to prove them wrong and he, with support from his family, became the sole proprietor of Poppin Joe's Kettle Korn. You can find him selling kettle corn at festivals, retail outlets and farmers' markets in Kansas and Georgia.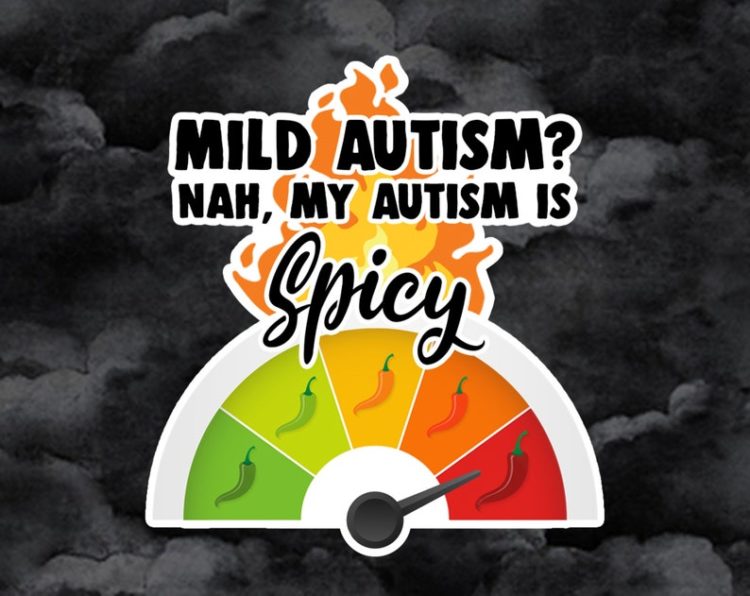 Kelsie makes stickers and more for #actuallyautistic people that celebrate neurodiversity and fight stereotypes and assumptions about autism.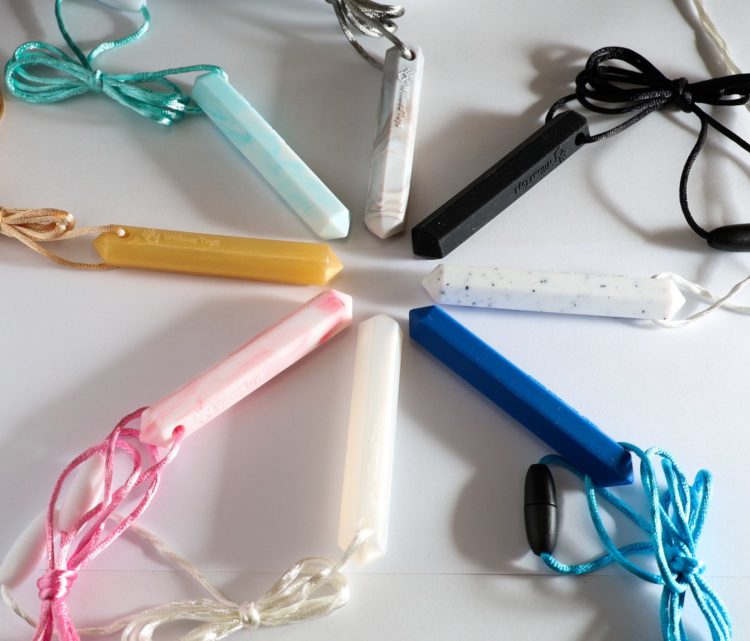 Willow's Toys owner Joanne says, "Just like you, I like to chew." The company's silicone chewelry necklace pendants look like gemstones and are perfect for autistic adults and teens who need a discreet way to stim.
Siri Chettipally was diagnosed as autistic at a young age. She found an expressive outlet through jewelry-making that now both supports herself and others like her. Her business, Designs by Siri, is supported by the nonprofit De Colores Arts, which supports creative people with disabilities. Chettipally's beautiful designs also include cute jewelry made with silicone beads safe for chewing for those who want sensory processing regulation. Designs by Siri's platform is also open to others on the autism spectrum.
JT Firestarters was founded by Daniel Toops, who is on the autism spectrum and has obsessive-compulsive disorder (OCD). He sells firestarter kits for campfires, fireplaces and the like. Each firestarter is made by hand out of recycled material. You can find JT Firestarters at select retailers nationwide, including in Iowa, Illinois, Minnesota and South Dakota. Toops hopes to hire more autistic people in the future as his business grows.
John D'Eri and his son Tom D'Eri, who is autistic, were aware of the lack of employment opportunities available for autistic people. In response, they founded their own car wash business, Rising Tide. It gives young adults with disabilities the chance to be a part of the community, build self-esteem and become financially independent. It's one of the largest employers of autistic people, creating almost 100 jobs in South Florida. The father-son team recently opened a second location in Florida and are expecting to expand more.
Derek Baily began his own bike repair business, Bike Dr. Derek, when he was 16. Baily is on the autism spectrum and has epilepsy. He receives mentoring from a professional bike mechanic to bring Ft. Lauderdale, Florida, a full-service bike shop. A portion of his profits are donated to Disability Rights International, an advocacy group that promotes inclusivity and human rights for people with disabilities.
When Matt Cottle, who is on the autism spectrum, was in high school, he became interested in the culinary arts. But because traditional classrooms didn't fit his learning style, he wasn't able to attend formal culinary school. After learning of the high unemployment rate of autistic people, Cottle decided to attend a vocational school that specializes in training people autistic people followed by three years of speciality training with pastry chef Heather Netzloff. Cottle and his mother Peggy then founded Stuttering King Bakery in 2012 in their Phoenix-area home kitchen where they are open for local orders.
Popcorn for the People founder Samuel Bier is an autistic person who aimed to provide long-term employment opportunities for young adults like him. In addition to hiring other workers with disabilities, 100% of his profits go to Let's Work for Good, a nonprofit that helps run the business while providing job opportunities to adults with disabilities. His business also provides pre-employment job education and training accommodations. Bier's tasty popcorn flavors include cookies and cream, buffalo wings and Chicago-baked cheddar cheese that are available to purchase online.
Ausome Balloon Creator Eddie Lin is a young adult on the autism spectrum who became passionate about balloon art when he was ten years old. Now, Lin creates balloon art for birthdays, weddings, and other events from his home in New Jersey. You can stay up-to-date with Lin's balloon art and learn more about commissioning his work on his Facebook page. 
Know any businesses that are run by people on the autism spectrum? Let us know in the comments below!