Judge Sides With Disney Parks in Disability Accommodation Lawsuit
---
What happened: U.S. District Judge Anne Conway sided with Disney World over a disabled adult whose mother was seeking remedy under the Americans With Disabilities Act. Donna Lorman, president of the Autism Society of Greater Orlando, filed a lawsuit on behalf of her autistic son in 2013 when the amusement park changed its policy on disabled guests. Disney used to give front-of-the-line passes to people with disabilities to ride attractions as many times as they wished, but reversed course after tourists would hire terminally ill children and disabled people to circumvent lines at popular rides.
Disney's updated policy that Lorman was challenging allows disabled people a Disability Access Service Card, similar to a FastPass, which permits them scheduling privileges to return for a ride at a specified time, obviating the need to wait in line. Lorman argued that her son didn't understand the concept of time and would have a meltdown unless he visited certain rides in a specified order. Disney World claimed that if her son (and others with disabilities) were accommodated, it would lead to substantially longer wait times for non-disabled amusement-goers and impact Disney's business.
To say that I am disappointed would be an understatement. I really truly believe in what I was fighting for. — Donna Lorman, Orlando Sentinel
The mother who was fighting for her adult son, who has autism: "To say that I am disappointed would be an understatement. I really truly believe in what I was fighting for." https://t.co/lRD4HnasP7 #Disney

— Gabrielle Russon (@GabrielleRusson) July 1, 2020
The Frontlines: While people with several different disabilities need accommodations at Disney World, the sensory issues, like loud noises, chaotic crowds and waiting in line, that many people on the autism spectrum experience make navigating the amusement park particularly challenging.
According to the U.S. Centers for Disease Control and Prevention (CDC), roughly 1 in 54 children are on the autism spectrum, though autism is underdiagnosed in girls
Up to 90% of autistic children have sensory processing issues
The sensory processing issues strongly correlated with autism can include being over- or under-sensitive to stimuli that can lead to overwhelm and meltdowns
Get more on autism: Sign up for our weekly autism newsletter.
A Mighty Voice: Our contributor, Esther Dillard, explained how challenging it is for her son to wait in line at amusement parks like Disney World due to sensory issues. "My son Nick is diagnosed with autism. He often has a tough time with long lines. … Many parents with kids on the autism spectrum understand when I say this isn't him being impatient, but rather a sensory thing. If we are in a line too long, I have to leave the area or he will have a meltdown because of the overwhelming wait, the overwhelming crowd or both. One time he even yelled to me, 'I can't breathe!'" You can submit your first person story, too.
From Our Community:
How the disability passes work at Disney World #Disability  #Diabetes  #CerebralPalsy
Add your voice: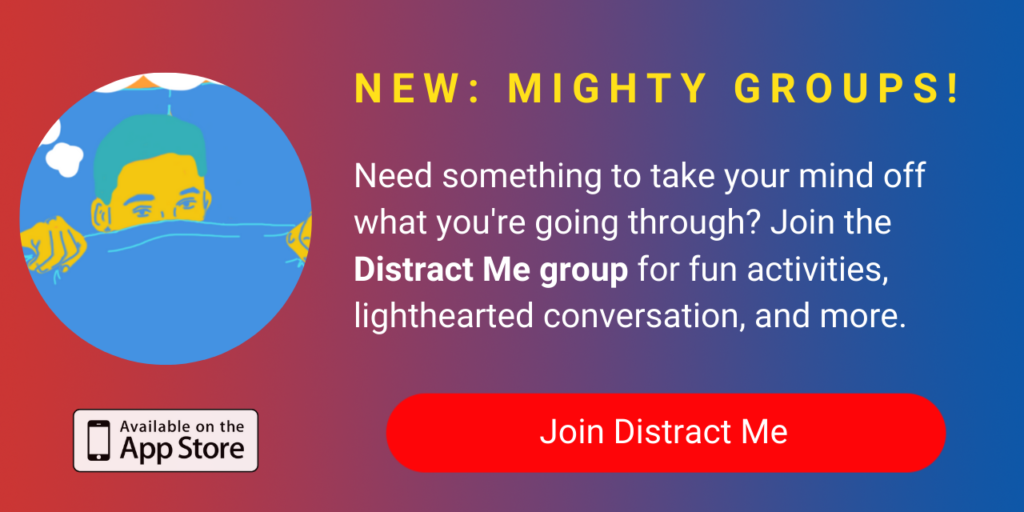 Other things to know: Despite the new disability accommodations made by Disney, it may still be an adventure to take your disabled child to the amusement park. Here are a few Mighty articles to help you navigate the experience:
How to take action: Need support in supporting your autistic child when they experience a meltdown in a compassionate manner? Advocate Sam Milam's guide is a worthy resource for parents seeking an affirmative, non-punitive approach to helping kids on the spectrum regulate when they're overloaded.