When I Recognized My Son on the Autism Spectrum Was 'Masking'
---
I'm sure that many of us raising children on the autism spectrum have had to deal with comments like, "but he does so well at school, so it must be something at home" or, "he does so great with his grandma" or, "I've never seen him act like this when you're not around."
What these people don't understand, or aren't educated about, is something I call "masking."
Some people with autism will suppress their "atypical" behaviors in order to appear more neurotypical and fit into their current surroundings.
This takes a lot of work and energy.
They suppress their reactions to stimulus or lack thereof, and put on a "mask." While they appear happy, engaging and smiling on the outside, they may be crumbling and stressed out on the inside.
This is problematic, because when the autistic individual is finally able to get to a place of comfort and safeness such as home, or with mom and dad, they explode. They can experience an intense meltdown that can last for hours.
They release around those they feel most safe with.
My son, who is 6 and diagnosed with autism and Tourette syndrome, is highly observant, which in return has made him a "masker."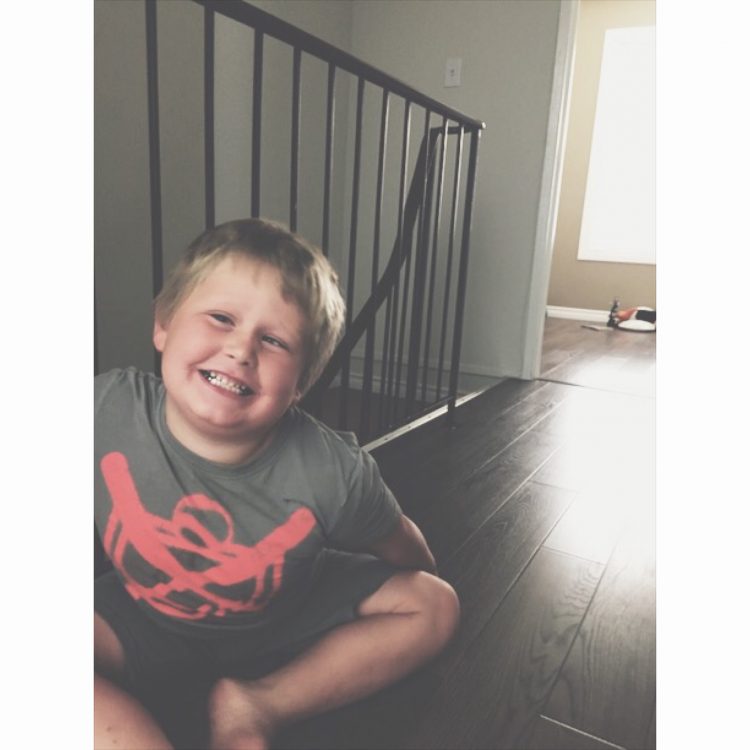 He even suppresses his tics while out in public or school.
He will have days where he will spend time with a family member, and they will tell me he did so great, was an angel, but when we gets home he has a meltdown. He will have a good day at school, but in the afternoon he's a completely different person, angry, irritable and prone to meltdowns.
I couldn't figure out why this was the case. Was I doing something wrong? I questioned myself many times, until his doctor told me he believed my son was masking, and educated me on the problems this can cause.
When I was told this, I stopped telling my son to "behave" or "be good at Grandmas," because for my child, it was essentially telling him to hide, to conceal his emotions or frustrations.
The point I'm trying to make is, you need to educate those closest to your child, their grandparents, aunts, uncles, schools etc. It's so important if you have a masker, so those around them can be aware, so they too can implement sensory and movement breaks. Recognize that a smiling face doesn't necessarily mean a calm and content inside, and allow for quiet time or deep pressure massages. Being aware of this, can improve the life of the autistic child and their families.
And always remember to encourage your autistic child, to be themselves and take off the "mask."
Originally published: September 12, 2018