Sesame Street Debuts Character With Autism
---
"Sesame Street" has always been the most inclusive place in town.
On Wednesday, the company launched "Sesame Street and Autism: See Amazing in All Children," an online initiative that will provide resources for viewers on the spectrum, as well as educate the general public about autism. A big part of this is the introduction of Julia, an autistic character who Elmo meets in an online storybook, "We're Amazing, 1,2,3."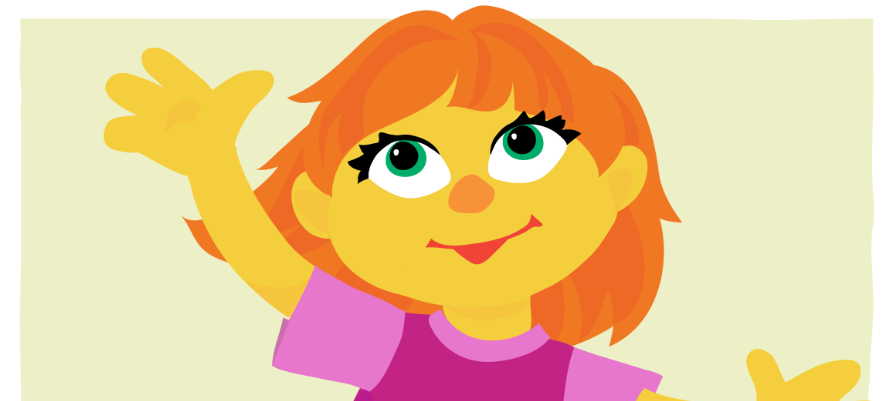 In the last year, Sesame has held focus groups with special needs educators, parents of children with autism and parents of "typical" kids," according to "Autism Daddy," a popular parenting blogger who's worked at Sesame since 1994 (and recently went public with his real identity.) From these sessions came the three goals of Sesame's autism initiative.
The first is offering daily routine cards featuring Sesame characters performing everyday tasks like brushing their teeth, going to a restaurant, crossing the street and trying new foods.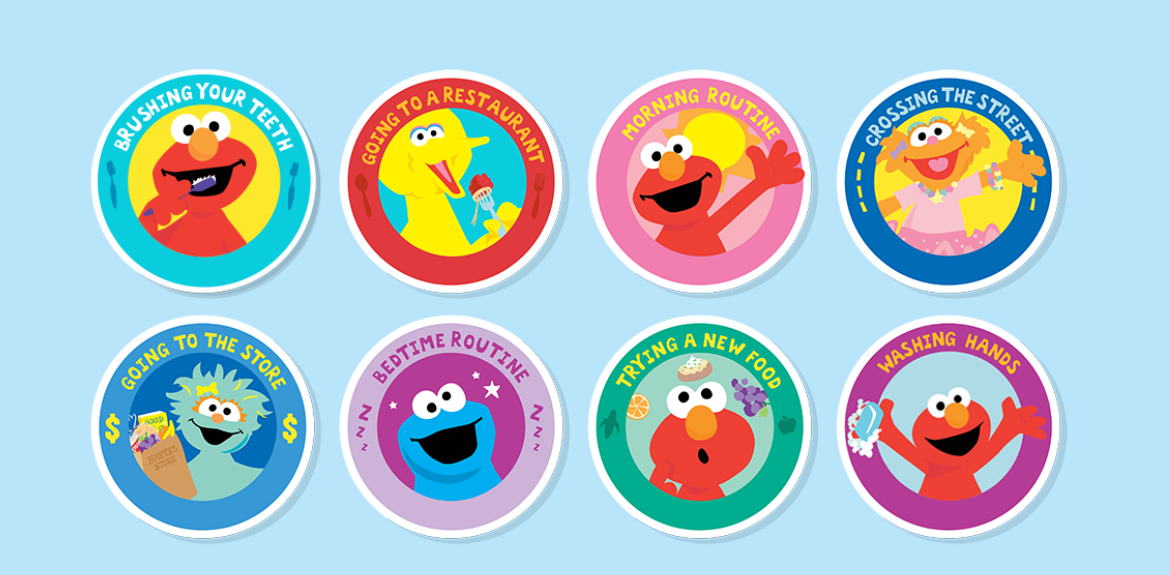 Step two is where we meet Julia, who goes on a playdate with Elmo and Abby and teaches them about autism. The storybook will hopefully act as a tool for children unfamiliar with autism but who may have a neighbor, classmate or friend on the spectrum. In one scene, Abby assumes Julia doesn't like her because she doesn't answer her right away.
"Elmo's daddy told Elmo that Julia has autism," Elmo explains. "So she does things a little differently."
Other resources include an animated story from Exceptional Minds, a nonprofit school and working studio for young adults on the autism spectrum; and more videos for kids on the spectrum, their siblings and parents.
The third part of Sesame's initiative focuses on parents — of kids on the spectrum and of neurotypical kids. Five videos featuring autism parents are now available, and all aimed at adults. Take a look at one below:
For more information Sesame's autism initiative head here.
Update — Wednesday, Oct.21 3:48 p.m. — Sesame Street sent the following statement to The Mighty, from Dr. Jeanette Betancourt, SVP of US Social Impact, Sesame Workshop:
We created Julia as an illustrated character so kids can see the similarities that all kids share through our narrated storybook experience. Julia was designed for these digital platforms based on the advice that iPads or touch technology are among the most popularly used resources within the autism community. There are no plans currently for Julia to appear on the broadcast version of Sesame Street, however we believe that by working in collaboration with our vast coalition of partners will have greater reach and impact to more precisely reach young children with autism and their families.

We want everyone to know that children with ASD want to play and be included; they want love, friendship, understanding, and support just like any child does.  We also want people to know that there are a wide range of autism behaviors and experiences because we know that if you have seen one child with autism, you have only seen one child with autism.