What YouTube Means to Me as an Autistic Teenager
---
Today, social media affects almost everyone on a daily basis. I think there are people in this world who think social media brings more harm than good, whether it's cyber bullying, not having enough followers, you can't seem to take the right picture or just don't feel good enough compared to other people.
Yes, this can be the case for many people who join social media, but it's a lot different for me as a 15-year-old with high-functioning autism.
I had known about YouTube for a long time, but when I saw my first YouTube video back in 2008, I never thought it would become one of my favorite things. When I was 11, I picked up a mascara for the first time, which started my spiral of makeup obsession.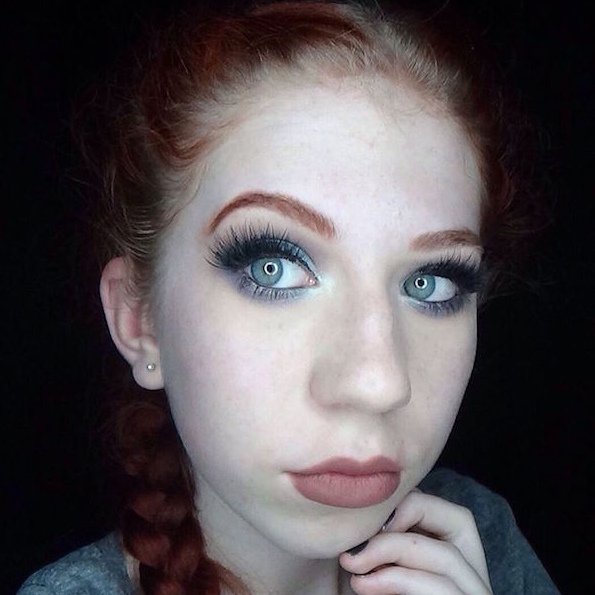 I wanted to learn more, so I turned to YouTube because I didn't know anyone who could teach me. Once I turned to YouTube, I found this amazing community of men and woman who taught people how to apply makeup. I knew from then on I wanted to be a part of this group.
At the time, I was struggling with a new diagnosis that made me feel like my life was over. I was diagnosed with autism the year before, which my family and I didn't know anything about. I was going to a school with a very weak special ed system, and my grades were plummeting. And the bullying was so extensive that I was contemplating suicide at only the age of 10.
Since I didn't have any friends to hang out with, I spent most of my time on YouTube. I would spend hours a day playing with makeup and trying new looks from different tutorials. And I really started to get to know the people who were teaching me. I really felt like I knew these people, and they seemed like friends even though I had never talked to them. The fact that they made these videos just for complete strangers to learn from was so helpful to me and still is.
After about a year, I went to a new school where the kids actually accepted me. My grades went up, and I was happy, which was something I hadn't felt in a long time.
Once I was in my new school, I decided I was ready to start posting my own videos. Looking back on those videos, I understand why no one watched them because they were pretty awful! But as time went on, I got a real camera and an editing system, which is when I really got serious about YouTube.
I also started to try out new styles of makeup. I did things that were more dramatic and even tried some SFX makeup, which was huge for me because I've never been able to watch horror movies. Anything gory didn't agree with me. Everything I learned about makeup came from YouTube. Other than that, I'm completely self-taught.
Slowly, I started to grow a small following and became friends with other content creators across the country. I realized these are real people. They're not perfect, they're not robots, they're people just like me who have gone through similar things and have similar hobbies.
Through YouTube, I have learned so many social cues and have grown so much socially. I used to be very shy, but now I can't go a day without talking to more then one friend, whether on Skype or in real life.
And surprisingly, I don't get many hate comments. I still have a small audience on YouTube, but they're a nice group of people who support me. And I've met a lot of mothers of autistic children after I started a small support group for moms when I was 13. They're really interested in my life as an autistic teenager, and I talk with them about what they can look forward to as their children get older.
Now I have friends all over the world due to the fact that I have put my work out there to teach other people the art of makeup. And this year, I entered a huge makeup competition called the NYX Face Awards. I didn't make it to the top 30, but I made a video that challenged me more than anything, and I'm very proud of it. I'll definitely enter again, and my work will be even better than before.
Being on YouTube has changed me in so many ways for the better. I would have never discovered my passion for makeup if I never went on YouTube. I would have never become friends with such beautiful people, and I would probably still be facing challenges.
If you take care of an autistic child, please do not limit them. Do not underestimate the power of a YouTube video because YouTube changed my life. I don't know where I would be without it.
Follow Sophia Digirolamo on her YouTube channel.
If you or someone you know needs help, visit our suicide prevention resources page. 
If you need support right now, call the Suicide Prevention Lifeline at 1-800-273-8255. 
Originally published: July 18, 2016