Why I'm Glad I Didn't Follow the New Year's Resolution I Made About My Illness
---
At the beginning of 2017 I vowed this would be my best year yet. After spending the last two years searching for a diagnosis and trying to achieve remission, I was ready for some big changes. I had my whole list ready of everything I needed to be my best self. I wanted to master the art of being sick while being a new mom. I wanted to hide it and hide it well. My first goals were to gain back all the weight I lost from being sick, and find the right treatment. I began Remicade infusions and within a few months had gained back some of the weight.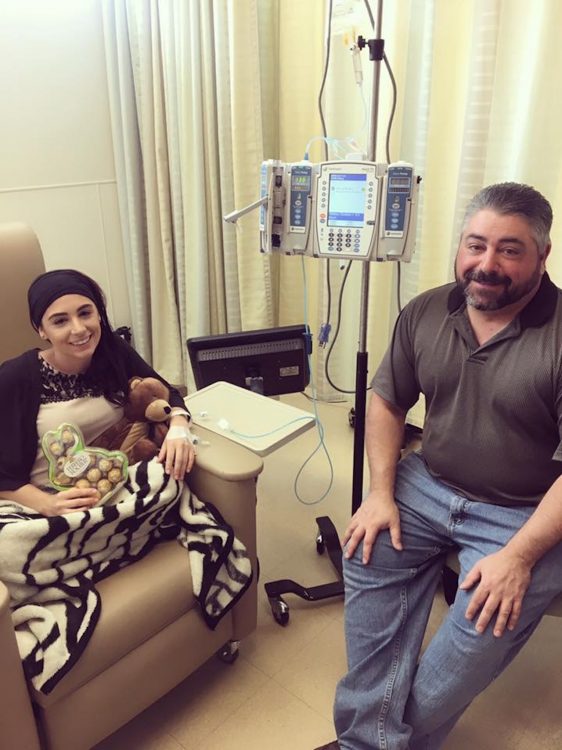 Now to deal with the depression I had over accepting I have arthritis at age 25. With months of therapy and a little Prozac, I was feeling a million times better. I started going to the dentist often to get my 13 cavities filled from the months of throwing up, and I pushed myself so hard to stay active through chronic fatigue. And here I am at the end of the list.
It's now June 2017 and I've achieved most of my goals for the whole year. I was able to eat full meals again, not be set back by joint pains, work out, have confidence in my smile and personality and all the other things I had felt my disease destroyed. I'm living in harmony with my new self instead of fighting it.
My last goal for 2017 was written as this: "Stop talking about your disease so much. No one really cares."
I look back at what I wrote six months ago, and it's clear it was written by someone in pain. And after achieving all the goals I set before this one, I have absolutely no plans of going forward with that last goal. I felt that no one cared, but I wasn't even truly opening up. In these six months I had started doing things out of my comfort zone. Little by little I started sharing pictures of my treatments, information about my disease and what my new life is like. Most family and friends didn't even know I had been going through this. I've had a tremendous amount of support all along, I just didn't know it because I was too caught up in pretending to be a healthy person when I wasn't.
It's good to set goals for yourself, but it's also OK to realize you've changed and certain goals no longer serve you. My life changed forever when this disease decided to show itself two years ago, and it took me so much time to figure out and adjust to my new self. But I turned my goal of not talking about my illness into writing a public article about it. So of all my New Year's resolutions I followed, I am most proud of the one I chose not to follow.
We want to hear your story. Become a Mighty contributor here.
Originally published: June 12, 2017